Living in a Media World, Case Study Example
This Case Study was written by one of our professional writers.

You are free to use it as an inspiration or a source for your own work.
Part 1. Business Analysis
What's the exact name/title of the product/service? The name of the product is the iPhone 4.
What date was it copyrighted (if a product) or introduced (if a service)? The iPhone for was released on June 24, 2010 in the United States, United Kingdom, Germany, Japan and France.
How much did (or does) it cost? Tell exactly what you paid or are paying. The iPhone was priced at $599.00 for the 8GB model and $499.00 for the 4GB model. I purchased the 8GB model under contract with AT&T for $200.00. In addition, there is a $30.00/month data plan under the contract with AT&T for iPhone use.
Who owns the company that created this product? If it's the same, repeat the name above. Get to the end of the ownership trail—the ultimate owner. The company, Apple Inc., owns the iPhone.
What's that company's website? Provide the URL. The company's website is as follows: apple.com/?
Where are the ultimate owner's physical offices: address, city, and state/country? Apple Inc. is an American multinational company that is centered in Cupertino, California.
Who are the top three company officers? They probably have titles like chairman/woman, CEO, chief operating officer, chief financial officer, etc. The three founders of the company are Steve Jobs, Ronald Wayne and Steve Wozniak. The current CEO of Apple Inc, is Timothy Cook, Peter Oppenheimer is Apple's senior vice president and Chief Financial Officer, and Jeff Williams is the Senior Vice President of Operations.
What other entities does the parent company own? Is it a multimedia organization? Be specific in naming at least 1 other property (as in corporate subsidiary), not product. (If you can't find this information, tell me where you did look—the source URL.) Apple Inc., has purchased many small companies in order to integrate into their existing company projects. For example, Apple purchased WifiSlam in 2013, which is a Map business. This information was found on Reuters website at the following URL: http://www.reuters.com/finance/stocks/companyProfile?symbol=AAPL.O
How much money did the parent company make in the most recent year/quarter you can find? If it's a private company, this might not be disclosed. (If you can't find this information, tell me where you did look—the source) Apple indicated their 13 week fiscal financial results for the first quarter ending in December 2012 as quarterly revenue of $54.5 billion and a net profit of $13.1 billion. This information was obtained from Apple Inc.'s website at the following URL: http://www.apple.com/pr/library/2013/01/23Apple-Reports-Record-Results.html
Part 2. Theoretical Analysis
State the theorist you have selected. The theorist selected is Theodore Adorno.
Explain the major parts of the theory. What does the theory argue or claim? Use quotes and/or paraphrases from your sources to support your answer. Properly cite your quotes and sources. The theory was used to describe a culture which arises spontaneously from a mass itself. The products of the culture industry are made specifically for the consumption of the masses and manufactured according to plan. In addition, the culture industry directs itself to both the conscious and unconscious state of the audience it which it is directed. Furthermore, the masses are part of the calculation for which the medium is manufactured. (Adorno, 1991) Horkheimer and Adorno indicated that the culture industry is characterized by three ideas such as monopoly, mass production and technology. From these ideas, it was suggested that our society is ruled by the culture industry and that the individual is an illusion. (Horkehimer and Adorna, 1976)
How does your theorist define "media?" Use quotes and/or paraphrases from your sources to support your answer. Properly cite your quotes and sources. In what ways does your chosen product/service fit that definition? In what ways does it not? Adorno defines "media" as a commodity versus an art. In addition, he indicates that the media creates hit songs on top charts, singers, actors, as well as "reliant on invariant and repetitive formats and formulas". (Padathiyaar, 2009)
The iPhone 4, as described in part 1 of this paper fits this definition because it provides the audience with music, online magazines, news articles, movies, television, etc. For instance, the iPhone has its own iTunes page advertising the different music in which the company wants to sell. This promotes different music and creates pop hits, as well as increases the fan base for that album or singer.
Pose a question or issue concerning your media product/service that your theorist would raise. Explain why this question or issue is of importance to your theorist. Use quotes and/or paraphrases from your sources to support your argument. Does Apple Inc. control the market for cell phone/music devices in such a way that it could be considered a monopoly? "Under monopoly all mass culture is identical, and the lines of its artificial framework begin to show through. The people at the top are no longer so interested in concealing monopoly: as its violence becomes more open, so its power grows" (Horkheimer and Adorno, 1976). The products that Apple manufactures are referred to as different products, however, in the end, they are all alike. For instance, Apple carries different versions of the iPhone and upgrades with one more addition and calls it the iPhone 4s or iPhone 5 instead of the iPhone 4. It adds a feature to attract the consumers. The consumers feel the need to purchase the updated technology because it is in popular demand. In addition, Apple connects the products with its computers, laptops and iPads, all with the same function, just another device to dominate the culture.
Answer the question or respond to the issue you described in 4. Apply the major parts of the theory in your answer. Make an argument about the relationship of your product/service to the culture at large. How can we make sense of the existence of this product/service? What is important about this product/service? What is problematic about this product/service? Use quotes and/or paraphrases from your sources to support your answer. Due to the mass media production and cultural industry, Apple has become a monopoly in the media business. Apple continues to upgrade its products in mass production, as well as develop new, but similar products. Individuals continue to purchase the new versions of the iPhones, iPads and iPods just to get the updated version, even with their previous version working perfectly fine. It seems that the products that Apple Inc. produces can serve as important daily functions for individuals. For instance, the iPhone provides email, phone, internet, GPS, music, and much more. This serves individuals well as information is available to them right on their phone. The problem with this product is that it is extremely costly in addition to the requirement of a monthly data plan charge. In addition, individuality of the consumer is lost. "Pseudo individuality is the prerequisite for comprehending tragedy and removing its poison: only because individuals have ceased to be themselves and are now merely centers where the general tendencies meet" (Horkheimer & Adorno, 1976). The individual feeds into the mass production of these products and purchases the product because they feel they are supposed to because the product is the monopoly in the market.
Part 3. Ethical Analysis
Describe one ethically problematic or praiseworthy aspect of the product/service. This must be an ethical issue, not just a business issue. Be clear, specific, and detailed. In 2010, it was indicated that Apple was having problems with its suppliers. One of their suppliers Wintek, was found to have been using a hazardous chemical known as n-hexane, which affected 49 of their workers. In addition, another supplier was found using child labor. (Enderle, 2010) The question is therefore, is it ethical to condone the distribution of Apple products due to the problems Apple is having with its suppliers. Apple sells its products and reports a high earning in just its quarterly news. It is an ethical question in regard to Apple looking for cheap labor for more profit at the expense of its employees and children.
Describe your code of ethics: Describe and explain the ethical or moral principles that help you the most. Ethical principles for a business set the rules that the owner and its employees at a company use to achieve the successful in a responsible and ethical manner, through the moral and intelligent principles.
Outline your ethical decision-making process in specific steps (3-5 steps).
The first step is to figure out what principles are important and what lines the company will not cross.
Consult a lawyer.
Educate employees.
Apply your ethics code. Evaluate the situation above and assess how your code would help resolve a problem or help understand why the product/service is praiseworthy. Use all the steps you stated above. In short, show how your ethics code can improve or validate the product/service. Choosing the important values and incorporating those into the code of ethics can help prevent problems and can ensure that the product is praised by both consumers and producers. Lawyers can ensure that all employees and necessary actions of the company are in place. In addition, education all incoming employees can help the employees understand and practice the ethical code of the company.
References
Adorno, T. (1991). Culture industry reconsidered (from "The Culture Industry: Selected Essays on Mass Culture". London: Routledge, 1991. Retrieved on July 29, 2013 from: http://www.sociosite.net/topics/texts/adorno_culture_reconsidered.pdf
Apple Inc. (2013). Apple Press Info. Retrieved on July 28, 2013 from: http://www.apple.com/pr/library/2013/01/23Apple-Reports-Record-Results.html
Enderle, R. (2010) Apple and the Ethical/Business Problems of Child Labor and Other Unsavory Practices. IT Business Edge. Retrieved on July 28, 2013 from: http://www.itbusinessedge.com/cm/blogs/enderle/apple-and-the-ethicalbusiness-problems-of-child-labor-and-other-unsavory-practices/?cs=39724
Horkheimer, M., & Adorno, T. W. (1976). The culture industry: Enlightenment as mass deception (J. Cumming, Trans.). In Dialectic of Enlightenment (pp. 120-167. Continuum International Publishing Group.
Padithiyaar, S. (2009). Adorno's Mass Media Theory. Retrieved on July 29, 2013 from: http://srishtipadathiyaar.blogspot.com/2009/07/adornos-mass-media-theory-and-some.html
Reuters. Apple Inc (AAPL.O) Retrieved on July 28, 2013 from: http://www.reuters.com/finance/stocks/companyProfile?symbol=AAPL.O
Waldman, D. (1977). Critical Theory and Film: Adorno and the "Culture Industry" Revisited. New German Critique. 12:39-60.
Stuck with your Case Study?
Get in touch with one of our experts for instant help!
Messenger
Live chat
Time is precious
don't waste it!
Get instant essay
writing help!
Plagiarism-free
guarantee
Privacy
guarantee
Secure
checkout
Money back
guarantee
Get a Free E-Book ($50 in value)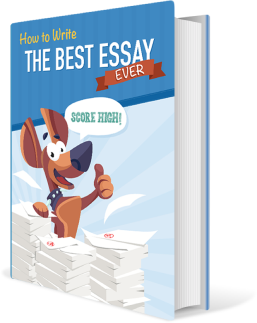 How To Write The Best Essay Ever!