"Look How Stupid You Will Look in 40 Years", Essay Example
Pages: 3
Words: 701
Essay
This Essay was written by one of our professional writers.

You are free to use it as an inspiration or a source for your own work.
Protesting was and still is a method that is used in America to gain political action. Protestors take action through picketing, rallies, and marches trying to convey their message. In the picture provided (Figure 1), at first glance it is evident that there are protestors and that the protestors are from two different eras. In addition, there is a large message printed in large, white, bold font that is begins on top of the top picture, continues through the middle and ends underneath the bottom picture. The message is indicated as "Look How Stupid You Will Look In Thirty Years".
After reading the message in the photo, the two photos were examined. The top photo shows individuals, both male and female, and of different ages, included in the protest. There are also two large protest signs that stand out. The larger protest sign in the middle of the photo states, "Stand Up for Marriage, One Man + One Woman". The other protest sign on the left hand side of the photo states, "One Man, One Woman for Life". For any following the news, it is clear that this is a protest regarding same sex marriage. In fact, on May 9, 2012, President Barrack Obama was the first president to endorse same sex marriage. (Jackson) Since this is an extremely controversial issue, it is expected for people to disagree and protest this endorsement or idea for the same sex couples to be legally married.
In the photo below the protest against same sex marriage, the photo illustrates individuals, both male and female protesting with signs indicating their voice against the mixing of races. This photo is black and white and is clearly from a different era. Due to the signs indicating, "Stop Race Mixing" and "Race Mixing is Communism", as well as the age of the photo it prompts me to believe this was a protest during the Civil Rights Movement back in the 1960s.
The Civil Rights Act of 1965, for instance, enforced the right to vote and provided that all people were equal in such that there would be no discrimination in employment and public accommodations, such as public facilities and education, as well as in federal assisted programs. This was another controversial issue and some Caucasian Americans were against the Civil Rights Movement and wanted to prevent the enactment of such a statute in favor of equality.
The interesting thing about both photos is that there seems to be only Caucasian individuals present and all of the individuals are mostly at an age around 40 and above. In addition, both photos are dealing with discrimination, but not against it, for it. This implies how self-centered the White American culture has been throughout American History. In fact, talking about the Civil Rights Movement, civil rights actual started in America during the 1800's when the Jim Crowe law was passed. Therefore, the African-Americans were discriminated against by the white culture for over 100 years; however, since the Civil Rights movement in the 1960s, the American History of discrimination against African Americans has taken a huge step and there are no such protests for discriminating against a race. This brings us to the purpose of the photo. The photo is trying to persuade individuals that are still protesting for discrimination. In this case, it is against gay couples. What the photo wants to portray is that in 40 years the Americans will look back and think, "Wow, we discriminated against gay marriages?" A person pictured in that photo may feel embarrassed because ultimately they are discriminating against another human being based on their culture and what they think should be right. Instead of looking at the big picture and understanding that they are discriminating against a group of individuals based on the fact that they are not the same as them. This is exactly the same point that was conveyed during the Civil Rights Movement, which was based on discrimination against the color of an individual's skin.
Works Cited
Jackson, D. Obama: Same-sex marriage should be legal. (2012). USA Today. Web. Retrieved
on June 2, 2012 from: http://content.usatoday.com/communities/theoval/post/2012/05/obama-likely-to-discuss-gay-marriage-today/1.
U.S. Equal Opportunity Commission. Title VII of the Civil Rights Act of 1964. (2012). Web. Retrieved on June 2, 2012 from: http://www.eeoc.gov/laws/statutes/titlevii.cfm.
Time is precious
don't waste it!
Get instant essay
writing help!
Plagiarism-free
guarantee
Privacy
guarantee
Secure
checkout
Money back
guarantee
Get a Free E-Book ($50 in value)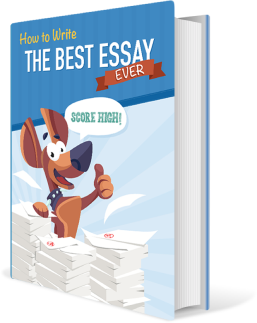 How To Write The Best Essay Ever!