Love Within the Family and Facing Violence, Essay Example
Pages: 8
Words: 2202
Essay
This Essay was written by one of our professional writers.

You are free to use it as an inspiration or a source for your own work.
Love within the family and violence are in the focus of two readings analyzed below:  "The Brief Wondrous Life of Oscar Wao" by Junot Diaz, and "Bloodchild" by Octavia Butler. In both narratives, the main characters live in a seemingly close family, however, the relationships are ruined and invaded by something that the reader needs to identify through the writers' experiences. The main challenge of the readers exploring the texts is to identify what goes wrong in the society described in the books that makes family relationships broken. The experiences of the two immigrant writers are different, but both focus on the process of "creating dangerously". As Danticat (18) states: "The immigrant artist shares with all other artists the desire to interpret and possibly remake his or her own world". This process of recreating terror, invasion of personal and family life will be explored in the below analysis.
In both texts, is it clearly visible that external social rules and limitations imposed on the families contribute towards the lack of cohesion.  Something is broken, yet to be discovered what causes the crisis. Two themes are clearly visible in the two books that might indicate what causes the lack of harmony: violence and exclusion. As Danticat (16) confirms: "The nomad or immigrant who learns something rightly must always ponder travel and movement, just as the grief-stricken must inevitably ponder death". Reaching back to past generations' experiences, both Butler and Diaz reach back to the experiences of the mothers to explain why the relationships are poisoned. In both of the narratives, the cause of violence and lack of cohesion is hidden, but can be revealed through careful analysis of the texts and characters' behavior.
Violence is represented in Butler's book through the knowledge of  Gan's mother  that she has to give up one of her children to T'Gatoi. Her experiences of losing her husband because he was used as a "host" haunt her. But Beli lies to her son, pretending that everything is going well. She tries to protect her children from facing the reality, but knows that it is impossible. The cruel truth about living in the Preserve is that the tribe is only there to serve the interest of the ruling tribe, and they have no power to say no to being used as an object of increasing the number of Tlic, through their pain and suffering. As Gan (Butler, 4) confirms: "My mother was at her most formal and severe when she was lying", indicating that the entire family suspects that something is not right, but nobody asks questions. In reality, Beli is simply obedient and tries to show her children how to behave with T'Gatoi, to accept their faith and minimize conflict leading to aggression and violence. The problem of mothering in "Bloodchild", according to Lillvis (2) lies in the fact that Lien knows the experience of motherhood, and knows that her male child will soon be turned into a reproductive slave through an experience that is described by the author as the "violent physical invasion" of one's body.
In "The Brief Wondrous Life of Oscar Wao", Diaz describes a broken family, the impossibility of normal family relationships is described.  Beli's avoidance can be explained by her experiences during childhood and early adulthood. She simply tries to prepare her children to the cruelty of the world, unlike Lien, who prepares them for the violence and oppression awaiting them. Avoidance of  Oscar's mother is manifested in her behavior: she does not show any emotions towards her children: she beats up Lola, and – as Diaz (34) describes, hardly ever behaves as a mother to Oscar: "he headed to Rutgers New Brunswick, his mother gave him a hundred dollars and his first kiss in five years". The mother is cold, as Lola concludes, there are no real connections within the family: "we colored folks talk plenty of shit about loving our children but we really don't" (Diaz, 153). The above statement is a recreation of immigrant identity, again, as described by Danticat's essay.   In reality, the Cabral curse and abuse of power are constantly on Beli's mind, and her children (in particular Lola) remind her of her own misfortune. The first time she is told that she might be cursed is around the same age Lola is when she starts becoming violent with her. While Beli sees her daughter become more American and a typical Dominican girl, falling for abusive guys, she sees the Fuku, the family curse manifesting. In the beginning of the book, Diaz (5) describes the curse as the "Curse and the Doom of the New World". Americanization of her children would certainly make the curse more powerful, therefore, in order to protect Lola, the only option Beli has is to beat her up and prevent her from taking the same route as she did long before.
There is no "good" option for immigrants trying to escape from violence: they will either bear it aggression, or give up their roots and become somebody else: an outsider in another country.
Beli threatens to kill her own daughter, but only because she cannot see her suffer the same humiliation and violent treatment as she had to: "When you grow up you'll meet me in a dark alley when you least expect it and then I'll kill you and nobody will know I did it!". The above threat is interesting for various reasons. First, it is verbal aggression, something that Dominican males would use, instead of women. Secondly, she tells her daughter that nobody would know that it was her. This indicates that she assumes her daughter would be murdered anyway, so she would rather kill her than see her killed. Fear of outsiders' intrusion makes Beli abusive.  Further, she would rather have a son who is a typical "macho" Dominican than one who takes beating and is unable to defend himself. She knows the horror of political dictatorship and physical violence, and wants her children to be able to defend themselves. There are two parallel curses described in the novel, according to Montero (14): "If the fukú is a perpetuation of misfortunes along a family line, so is dictatorship the extension of colonialism in the body politics". In order to defend one's self from both, an individual needs to be strong, therefore, Beli expects her children to be violent, aggressive, just like her, to be able to defend themselves.
The relationships within the family are poisoned by the society and outsiders. In Diaz' text, the impact of Trujillo cruelty poisons Beli's relationship with both Oscar and Lola, while in Butler's text, the outsider is T"Gatoi, who could also be considered a half-sister of the brothers, as she was "hosted" within their father. She takes on the role of the mother, cuddling the children, at the same time enclosing them in a "cage of limbs". The cage in the text of Butler is has a great significance. It represents both obedience and vulnerability. In the cage, people are not able to move freely. Nobody else in the family likes being caged, but the eldest sister. There is dependence and restriction in being caged in by limbs, the inability to make free choices. People in the Preserve do not have any other option, but to obey. Violence is expressed in a passive way through the restrictive embrace. Lien prepares her children to violence and horror in a way that is different from Beli's. She uses a different coping mechanism: obedience, instead of violence and aggression in order to survive. Lien thinks that the less resistance one shows to the forced embrace and invasion of personal space, identity, the less damage the Tlic would cause to them.
The role of siblings is also important in both of the books. Gan's brother, Qui runs away and gets into trouble after he discovers what is behind the strange relationships within the family. He sees earlier what Gan will only experience on the night when Lomas' body is brought to the house. Qui says to Gan "I saw them eat a man" (Butler, 20). He is more experienced than Gan, and understands the motivations of the Tlic. They want to survive at any price, and use the tribe to host their offspring. The older brother is more experienced, and more aware of the family's lack of control over their fate: "she would still open him, pick out the grubs, and if she missed even one, it would poison him and eat him from the inside out". Qui does not have hope any more, just like Lola realized that there is no point fighting and rebelling, or running away. She states: "… if these years have taught me anything it is this: you can never run away. Not ever. The only way out is in" (209).  as she knows that no matter what her mother does to her, and how she behaves towards her, she will still have power over her.
Despite their under-developed masculinity, both Oscar and Gan have a mediator role within the family. Oscar as a child looks like he will become the typical Dominican "macho", but later he becomes withdrawn and shy. He is more passive than active, and this is not in line with the gender stereotypes of the Dominican immigrant society. Immigrants show signs of self-doubt, and manifest stereotypes that are assigned to them by the mainstream society. As Danticat (19) states, "self-doubt is probably one of the stages of acclimation in a new culture". Labels put on immigrant groups by outsiders stick with them. Oscar's family refers to themselves as "niggers". Gan also accepts his race's inferiority, stating that "we were necessities, status symbols, and an independent people". The Terrans are excluded and parceled out, just like immigrants. Therefore, the depiction of exclusion and violence is also a reflection on immigrant experiences. Invaders are "breaking up Terran families to suit impatient Tlic". Families are also broken up by powerful aggressors in Diaz' novel. Beli never knew her family, as the author states: "The family Beli had never known, whom she had lost early" (Diaz, 26). Therefore, the lack of family cohesion is a result of violence from the outside in both novels.
The characters of the book, Oscar and Gan finally find a way of rebuilding their identities. Oscar manages to create reconciliation and find his path. In Butler's text, Gan stands up for his sister. He does not want to become a "host", but his love for his sister does not allow him to let T'Gatoi implant the eggs into her. He knows that his brother and himself already faced what happens to hosts, and experienced the terror. He does not want another member of the family suffer, and instead he offers himself, despite being afraid: "She would have done it to Hoa On the floor. The thought of her doing it to Hoa at all disturbed me in a different way now" (Butler, 27). Gan, however, is forced to take on a passive, feminine role by hosting the eggs that would hatch inside him. He becomes a slave, in order to protect the rest of his family. At the same time, he loses his gender identity, and becomes one who needs protection from  T'Gatoi, instead of rebelling against slavery and being treated as an inferior race. He also becomes the protector, but in a passive way. While a father or eldest son would stand up to protect his family, he – just like a mother would – sacrifices his body.
Family relationships in both texts are broken.  In Butler's short story, however, there is no reconciliation: apart from Gan, all characters seem to passively accept their fate and do nothing to change their family connections. His mother gives up hope to save her children, and his brother accepts that he cannot "run away" from the reserve to the reserve. Running away from one's identity itself is the representation of the lack of choice immigrants face. They either remain the same person, or give up their culture and roots. In the case of Gan, this is not possible. In the case of Beli, immigration provides the ultimate protection from violence. Cruelty is poisoning familial love is present in both stories: the past experiences of Beli, living in fear, and lack of real experiences with a family poison her motherhood, while Gan's mother is taking on a passive role, as she feels powerless against the ruling tribe of monsters. Both Gan and Oscar are left alone to figure out how to build real relationships. They both realize, however, that the dealing mechanisms of their mothers do not work, and they have to find their own methods to face cruelty, violence, injustice, prejudice and oppression, embarking on a journey towards an adult life. By describing an alternative path to dealing with violence, both authors recreate immigrant experiences: violence, exclusion, and lack of power.
Works Cited
Butler, Octavia E. Bloodchild: and other stories. Open Road Media, 2012.
Danticat, E. Create Dangerously: The Immigrant Artist at Work. In: Create Dangerously: The Immigrant Artist at Work.
Díaz, Junot. The brief wondrous life of Oscar Wao. Penguin, 2007.
Lillvis, Kristen. "Mama's Baby, Papa's Slavery? The Problem and Promise of Mothering in Octavia E. Butler's "Bloodchild"." MELUS: Multi-Ethnic Literature of the United States 39.4 (2014): 7-22.
Time is precious
don't waste it!
Get instant essay
writing help!
Plagiarism-free
guarantee
Privacy
guarantee
Secure
checkout
Money back
guarantee
Get a Free E-Book ($50 in value)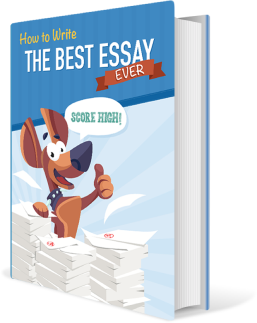 How To Write The Best Essay Ever!