Low-Income Mothers and Poverty, Essay Example
Pages: 3
Words: 886
Essay
This Essay was written by one of our professional writers.

You are free to use it as an inspiration or a source for your own work.
Sociologists, especially conflict theorists, analyze the experience of poor families via the prisms of inequality and disparity. Single mothers and their children are much more likely to live in poverty than any other demographic aggregate in the United States. The public often criticizes or judges impoverished families even if the mother is employed full-time. None of the scenarios provided would enable the mother to be able to meet subsistence levels according to the necessities for childcare, food, and transportation. However, the scenarios are all predicated on the mother owning an automobile rather than taking public transportation options into account as a way to cut transportation costs. They are all somewhat authentic, although they elide other ways for mothers to cut costs such as childcare carried out by family members or through social networks instead of more costly options as delineated in the scenarios. Children are profoundly impacted by poverty levels with regards to their stunted academic achievement, overall health and well-being, and behaviors, which is noted in over a hundred studies (Tilly, 1998).  Poor eating habits—i.e. the consumption of processed foods that are high in fat and caloric content, such as fast foods—directly correlates with escalating child obesity rates within socioeconomically impoverished locales. Obesity is linked to debilitating illnesses such as Diabetes, heart conditions, and other illnesses that correspond with premature death. Moreover, poverty often causes children to engage in risky and often illegal behaviors that often push them to participate in criminal activities.
Class, race, and culture interest and remain inextricable connected in the lives of impoverished families. Indeed, the media has contributed to linking a specific set of beliefs about poor families—especially poor Hispanic and African-American families—which has hitherto discursively framed them as predisposed to being socioeconomically disadvantaged due to intrinsic, biological traits. Assumptions are thus firmly embedded within public perceptions regarding families stuck in poverty.  The stereotype of the welfare queen living off government assistance and thus leaching the resources off of American society remains an enduring image. As a result, many poor families who depend on food stamps and government assistance are perceived by others as lazy, government-dependent leaches who should feel ashamed at their inability to survive off of the wages they earn even if their wages are ridiculously low. In addition, it is assumed that low-income families who are enrolled in government assistance programs such as food stamps, housing assistance, and Medicaid that they spend the funds on frivolous items they cannot actually afford in their tight budget despite the fact that there is a wealth of data that disproves such an assumption (Edelman, 1986). The data shows that the majority of government assistance is spend on basic necessities such as housing, food, childcare, and transportation. Families who receive government assistance—despite prevailing notions perpetuated by the media and misguided politicians pandering to the American populace for political votes through the demonization of the poor—do not consume luxury items like cars and houses, as the Labor of Bureau has stated that some do not even own a car while the majority are renters rather than homeowners. As mentioned previously, the welfare queen stereotype, which refers to a female who purposely has more kids in order to increase the amount of government benefits received from the government, persists despite evidence that the benefits given to the families are unequivocally paltry.
Blaming single mothers and their families for perpetuating their own poverty is quite unrealistic, as it is obvious that no individual wants to be poor nor do they want their progeny to starve. An amalgam of variables impact the capacity of single mothers and their families to climb out of poverty, especially the poverty environment which hinders mothers from becoming self-sufficient. Impoverished mothers who reside in the inner-city live in an environment marred by constant trepidation and dishonesty. Violence, vandalism, and illicit drug dealing and consumption combined with a lack of a decent education, unemployment, substance abuse, premature death, frequent maladies, and drug addiction are all normative features in inner cities. Inner city youths often struggle to fain gainful employment, which is why they engage in proxy economies in order to help their mothers and families survive (Parenti, 2000). High unemployment rates in these socioeconomically disadvantaged communities translate into youths hardly interacting with individuals who are employed and belong to more financially stable families. As such, male youths are kept out in a network in which information about viable job opportunities available. Thus, there is a dearth of positive male role models, thereby further perpetuating the cycle of poverty therein.  Mothers thus are often preoccupied with earning a living wage in addition to keeping their progeny safe, which is why safety supersedes a quality education. Because these single mothers living in the inner city are faced with these environmental—and often, structural obstacles—they cannot gain self sufficiency and aid their families climb out of poverty. Such a cycle of helplessness thus permeates such environments that renders it difficult for single mothers of low-income families.
References
Bane, M.J. (1986). Household composition and poverty. In S.H. Danzinger & D.H. Weinberg (Eds.), Fighting poverty: What works and what doesn't (pp. 201-231). Cambridge, MA: Harvrd University Press.
Edelman, M.W. (1986). Families in peril: An agenda for social change Cambridge, MA: Harvard University Press.
Parenti, C. (2000). Crime as social control. Social Justice, 27(3), 43-49.
Tilly, C. (1998). Durable inequality. Berkeley: University of California Press.
Time is precious
don't waste it!
Get instant essay
writing help!
Plagiarism-free
guarantee
Privacy
guarantee
Secure
checkout
Money back
guarantee
Get a Free E-Book ($50 in value)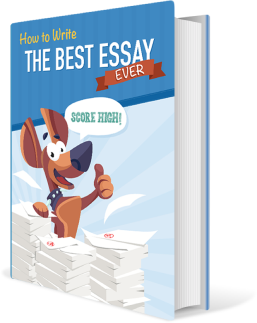 How To Write The Best Essay Ever!