Home
/
Research Paper
/
Rosemarie Rizzo Parse's Human-Becoming School of Thought, Research Paper Example
Rosemarie Rizzo Parse's Human-Becoming School of Thought, Research Paper Example
This Research Paper was written by one of our professional writers.

You are free to use it as an inspiration or a source for your own work.
The Unitary-Transformative Paradigm conceptualized humans and the environment as irreducible aggregates that are open with the environment. As such, change takes place in one direction and is thus often unpredictable. Knowledge requires pattern recognition and is personal in nature. Such an epistemological approach was rendered progressive and marked a paradigm shift in nursing theory in which values, cognitions, pattern, choices, meaning, and purpose in addition to the mutuality of the nurse-client relationship increasingly gained significance within such theoretical epistemologies (Sitzman & Eichelberger, 2011). Rosemarie Rizzo Parse was born in Pittsburgh and obtained her graduate degrees from the University of Pittsburgh and subsequently served as the Dean of the School of Nursing at Duquesne University (Sitzman & Eichelberger, 2011). Parse remains a seminal leader within the field of nursing theory because of her seminal Humanbecoming school of Thought theory which provides nurses with a framework to retain veritable presence in bearing witness and being present with others in altering their health patterns. Moreover, this theory  was created in order for the nurse to deploy concepts of human dignity and freedom as a means for nurses to undergo experiences with individuals seeking healthcare as recipients. Ultimately, it proffers a framework in which individuals, communities, and family units become experts themselves within their idiosyncratic healthcare contingencies.
This theory contains a litany of principles that must be taken into consideration in order to truly understand it within nursing contexts. Parse's Humanbecoming School of Thought structures meaning in a nuanced and multidimensional manner in order to co-create reality vis-à-vis the language of images and values. It intends to co-create rhythmic patterns of relating in order to live out the paradoxical unity of revealing while concealing, enabling while limiting, and connecting while remaining wholly separate. Finally, co-transcending with the possibility of transformation is a principle that is firmly embedded within this theory. The very concept of this epistemology is that humans are hard to predict, indivisible, and always in flux and evolving. Nonetheless, they should be and in fact are experts on their own human health and quality of live, which is why they must live in a state of so-called "onceness" when freely selecting meanings that germinate with experiences that are illimitable. Within this theory are various assumptions as with all nursing theories (Parse, 2007). First, the human coexists while also co-creating rhythmic patterns with the universe. As a liberated being with autonomy to choose and create meaning, human beings shoulder the burden of rendering decisions with regards to how to enhance their lives. In addition, this theory assumes that humans live in unity persistently and create relational patterns when doing so. Ultimately, people transcend various boundaries and within various dimensions with a litany of possibilities. In addition, there are various assumptions regarding the concept of becoming within this train of thought as an open yet varied process in which all humans experience. Moreover, becoming is a rhythmic process in which humans create value through patterns as an intersubjective process in order to transcend the so-called possible. Evolution and becoming thus remain inextricably linked.
Critically assessing Parse's theory is necessary in order to ascertain its applicability within the field of nursing. The major concepts within it are well-defined and coherent, thereby maintaining a sense of semantic and structural coherence and clarity. Meaning is conveyed via the principles humanbecoming. According to Parse (2007), structuring meaning is the imaging and valuing of language," as humans create their own reality via self-expression. The second principle of humanbecoming relates to the rhythmic dimension of Parse's theory. Life is assumed to encompass various paradoxical dyads of connecting yet alienating, enabling while curtailing, and elucidating while hiding, all of which represent oxymoronic rhythmic patterns that nurses find themselves in. The third element of humanbecoming involves co-transcendance "with the possibles…powering and originating transformation" (Parse, 2007). Rather than just living in the presence, this theory vouches for transcending the present moment in order to effectively navigate changes that take place. These three distinct principles and their correlating concepts embedded within this theory renders this theory to be coherent and simple. However, the aforementioned paradoxes enhance to the complexity of the theory. While this theory is unequivocally abstract and purely subjective, it fails to predict future occurrences or provide explanation. As such, Parse theorizes about the nursing profession using terms related to patients' expectations of the nurses deploying the concept of humanbecoming as a straightforward science that depends on patients being self aware of their own environment and being. Thus, the theory provides a framework that is patient-centered, which is why all nursing practices are pertinent to the discussion. While this theory proffers broad concepts and principles that are difficult to pinpoint within nursing relationships, it is nonetheless quite accessible and pragmatic when nurses seek to evaluate their own ethical beliefs and values within nursing contexts. However, it is clear that the theory itself is impossible to test due to the fact that it is not predictive and rather relates to empiricism alone (Parse, 2007). Parse's theory retains qualitative currency when it comes to nursing research in order to assess lived experiences.
While nursing practices do not comprise any component of theory, humanbecoming is framed as a learned manner in which nurses interact with their client and assist them in their experiences as a client within the healthcare system (Chin & Kramer, 2008). It is clear that Parse views nursing as both a discipline and a profession by modern standards, as nursing provides a litany of opportunities to practitioners to expand their general knowledge about the lived human experience via innovative research and conceptualization. By the living the so-called art of the science, nursing serves humanity through the perception of humans as totalized entities that include the mind, body, and spirit (). As such, human health is constantly in flux as humans have agency in choosing their lifestyle that best suits their own biological, spiritual, and social health and well-being. This theory translates into nursing practice through its underscoring how humans have the agency to choose and to shoulder the responsibility for maintaining their own personal health and well-being. Patients who smoke cigarettes or drink alcohol in excess cannot be directed to stop engaging in such behaviors by the nurse due to the fact that patient retains authority over themselves and autonomy as a primary decision maker. The nurse thus is rather charged with the responsibility of assisting the patient select alternative possibilities to enhance the patient's health and well-being. The nurse thus has an educative role that is not condescending but rather complimentary to the patient's self-direction and autonomy. As such, it is clear that Parse assessed the lived human experience with the goal of personal contentment. Nurses are thus guided to underscore the patient's quality of life on an idiosyncratic basis, thereby proffering an alternative framework to the majority of nursing theory that usually broach nursing from a unitary approach. This theory, like all nursing theory, retains various strengths and limitations. It cannot be quantified and eschews the notion that patients have unique lived experiences. Moreover, research is not open-ended in this framework. Nonetheless, this theory has a macro application and can guide other nursing theories, thereby rendering it pragmatic in nursing education. Viewing a patient as a whole person enhances the quality of healthcare delivery, thereby enhancing the quality of the patient's life.
References
Chinn, P. & Kramer, M. (2008).  Integrated theory and knowledge development in nursing. (7th ed.) St. Louis: Mosby
Parse, R. R. (2007). The humanbecoming school of thought in 2050. Nursing Science Quarterly, 20, 308-311
Sitzman K. L. and Eichelberger, L. W. (2011). Understanding the work of nurse theorists: A creative beginning. Sudbury: Jones and Bartlett
Stuck with your Research Paper?
Get in touch with one of our experts for instant help!
Messenger
Live chat
Time is precious
don't waste it!
Get instant essay
writing help!
Plagiarism-free
guarantee
Privacy
guarantee
Secure
checkout
Money back
guarantee
Get a Free E-Book ($50 in value)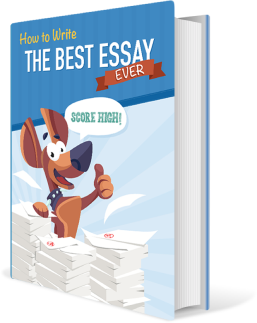 How To Write The Best Essay Ever!