Managing and Organizations, Essay Example
Pages: 7
Words: 1915
Essay
This Essay was written by one of our professional writers.

You are free to use it as an inspiration or a source for your own work.
Introduction to Management
The introduction provides readers with the authors' guiding framework of each individual chapter and a roadmap of what topics will be discussed in the textbook in addition to key concepts and ideas and the history of management theory and tactics. Clegg (2005) defines the correlation between organization and management, underscoring the significance of both rationality and sense-making as they relate to management practices. Both rationality and sense-making functional are integral mechanisms within organizations, and Clegg (2005) contends that it is vital to have management techniques and tools implemented for organizations to function smoothly and effectively. Because organizations are managed by humans, sense-making is central for connecting management to various processes, practices, and structures. Ultimately, management theory must be well understood in order to appropriately apply it to management practices. Managing is a formative component in people' quotidian lives and activities, and the introduction effectively presented concepts and themes that the rest of the chapters expound on.
Managing the Individual
This unit enables students to comprehend how psychology plays a role in organizational behavior by describing how perception processes can impact work performance. Organizational behavior is broad and a complex arena that represents how psychology is intrinsically linked with management. Indeed, psychology provides insight into how management can be comprehended. Organizational psychology underscores positive organizational behavior, and Clegg (2005) provides a fascinating discussion about how important human emotions such as happiness are within organizational contexts, as affective forecasting—or the rendering of decisions based on how emotions are impacted in the future—shapes the contours of management decisions. Perception and perceptual errors impact people's judgements and assessment of others, which is why it is important for managers to be able to identify fragmentation exhibited by individuals and address them as is fit on an idiosyncratic basis.
Managing Teams and Groups
This unit defines the term "group" and "team" in order to understand the nuanced process of group development as well as group dynamics that include group size, social facilitation, obedience, and conformance. Moreover, Clegg (2005) discusses common problems that arise in collaborative efforts within organizations in order to help managers pinpoint and resolve any conflicts that arise in projects that involve teamwork. Moreover, toxic emotions often undermine the efficacy of teamwork, so Clegg describes how managers should address and eliminate them within organizational contexts. Within a constantly changing organization culture, teams are preferred by managers due to the fact that they bestow greater decision-making in order to effectively adapt to change. Moreover, more optimal decisions are rendered that enhance work performance outcomes with teams a opposed to individuals operating within the same conditions. Teamwork can be both rewarding and frustrating if tensions arise, yet all people will have to work in teams at some point during their lives. Interdependence among humans within teamwork settings poses a slew of problems and possibilities to managers due to the fact that there must be an enhanced saliency granted to management issues, including values and diverse personalities; the coordination of behaviors, establishing direction and duties; and resolving any and all tensions that arise. While teams are easy to belong to, they nonetheless pose a litany of leadership challenges.
Managing Leading, Coaching, and Motivation
Leaders profoundly impact organizations and can either empower employees or abuse their power and authority in order to yield positive outcomes. However, leadership is quite complex and is grounded in both research and theory that can help students better understand leadership values. This chapter discusses whether or not leadership qualities are intrinsic in some people or if leadership traits must be cultivated. Extant literature does not support the postulation that people are born leaders, as behavioral theory reorients the focus on how an individual behaves rather than on the traits they are born with. Effective leaders are able to motivate others through charisma and transformational qualities, as they retain the capacity to inspire change and oversee the implementation of such changes. Transactional leaders differ in the way that they are competent managers, and Clegg contends that the more effective leaders are both transactional and transformational. Leaders have developed along a continuum according to epochal exigencies. Currently, effective leaders must be able to motivate and empower others via both extrinsic and intrinsic motivation. Ultimately, the self-determination theory has gained currency within current discussions of effective leadership.
Managing Culture
Organization culture is quite a complex phenomenon that requires effective management, which can be quite challenging. Some organizations have several cultures and subcultures, which renders it difficult for managers to manage. Organization culture often evince carrying degrees of fragmentation, integration, and/or differentiation. Organization culture occupies an integral role within discourses on organization and management theory. The perspective of a strong culture within organizations has not been developed, as many perceive of strong organization cultures as problematic because managers are viewed as too dominant rather than empowering. Most recently, ethnographers contends that organizations should not have a dominant or a strong culture, as those characterized by fragmentation are far more effective. This chapter is largely theoretical, as Clegg contends that managers who are well-read in postmodern epistemologies are less likely to be tricked into thinking that culture will cure all of the problems within an organization. As such, managers need to ascertain other more effective and sophisticated ways to use culture to yield more optimal outcomes.
Managing Decision-Making
Power is a central component for decision-making within organizational life. Power is often couched in terms of authority within which there are so-called levers of power that that authority bestows upon managers and leaders for determining both practices and policies implemented within an organization. The most fundamental decision for managers is who to employ and who not to hire. Organizational leaders determine whether individuals are employed and how they are employed, which thereby grants organizations power over people's lives while they are wage earners. As such, it is critical for people to understand the limitations on organizational authority and power in addition to the expected obedience. It is important for decision-making to be ethical so that managers can effectively defend and rationalize their decisions. Knowledge must be effectively applied within organizational settings in order for decision-making to be effective and justifiable.
Managing Knowledge and Learning
The ability of managers to learn quicker than their competitors grant them a competitive advantage within a particular sector, which underscores the currency of a manager to be able to learn, manage, and apply knowledge within organizational settings. Knowledge management refers to a process in which knowledge is managed in order to meet present and future exigencies in addition to exploiting extant knowledge as a means of developing opportunities for knowledge production and application in the future. There a variety of knowledge sources including oral histories, popular accounts, empirical learning, and hearing stories. Learning as developing knowledge is a critical concept within management and refers to a process in which an organization adapts and evolves according to the environment. Learning can take place vis-à-vis collaboration traversing various organizational boundaries as well as between organizations. However, organizational learning does not necessarily guarantee that organizations will benefit from the process. As such, organization managers must be able to ascertain what lessons retain currency and which ones should be discarded. As such, this learning process is far more complex than it seems. Managing knowledge is crucial, which can be done through improvisation, openness to error, and humor, among other strategies,
Managing Innovation and Change
Various theories on change and innovation are helpful for managers to understand how to manage seismic shifts within organizations. Planned change and the paradigm of unfreeze-change-refreeze have emerged as the easiest way for managers to comprehend change that takes place. Others contend that change can never be planned, which presents challenges for managers seeking to implement practices related to control and planning. Innovations in organizations manifest via changes in organizational personnel, and organizations who resist innovation will ultimately fail, leaving a vacuum for other firms to replace them. Mergers, replacement, and/or reorganization of firms spawn innovations, and the politics of change must be well understood by managers so that the status quo is improved. Stakeholders and innovation play formative roles within the management of change, thereby granting agency to consumers and employees to facilitate in the innovation therein. While innovation is perceived as a positive component, there is also an underbelly of innovation. Nonetheless, innovation is of paramount importance in contemporary management, thereby calling for creativity to be infused in management approaches.
Managing One Way
There has been much criticism about embracing an authoritarian approach to management despite the fact that some theorists believe there is scientific justification for managing in this manner. Others eschew such a rationalized approach to management. Both viewpoints have been lambasted and criticized as products of modernity and modernization that evinced the same undergirding principles of Taylorism that germinated during the 1920s. Such a systemic practice of management predicated on management science and universal principles, and, despite its antiquated connotations, remains within contemporary approaches to management. A more novel way of managing has emerged that is adjusted to address modern exigencies, although modern management theory has incorporated elements of Taylor's scientific approach to management, although formal principles have always been incorporated based on use and interpretation when contextualized within management practices.
Managing Beyond Bureaucracy
Max Weber proffered a seminal theory that underscored the need to distinguish formal and substantive types of rationality. Weber was most concerned with how organizations and management institutionalized certain values therein. Thereafter, various management theorists further developed Weber's ideas related to institutional theory in order to expound on how certain actions that take place within organizations are culturally framed, embedded, altered, and reproduced therein. Rationality within management is thus filtered and defined through the prism of culture rather than something that can only be discussed from a scientific and economic vantage point. Bureaucracy was the hegemonic organization form for the majority of te twentieth century, although in the aftermath of World War II, extensive empirical research on bureaucracies was carried out and revealed that bureaucracies and Weber's vision of management were incommensurate. Rather than underscoring the functionality of following the rules, perceiving of organizational dysfunctions especially with regards to the exploration of knowledge, became favored.
Managing Organizational design
Organizational design refers to a rational plan that an organization follows with regards to its mode of operations and structural design. The roles and procedures of an organization provides the framework for the structure of that organization. This chapter underscores how the study of an organization's design has emerged as the most rational component of an organization from a theoretical vantage point since it focuses on events and machinations that do not materialize. Rather, organizational design intimates what should take place when situated within a rational paradigm. Contingency theory has emerged as the hegemonic theory of organizational design. The emergence of new organization forms when contextualized within the contingency theory has cultivated must debate. While contingency theory bolsters bureaucratic organizations, new organizational designs may be quite challenging due to the fact that they are undergirded by unwritten rules and eschew bureaucratic structures.
Current topics in management
It is not surprising that the majority of discussions on management involve globalization and the dynamic and unstable environment that the macro process has fomented. Indeed, global knowledge and flows of people, politics, and finances have profoundly impacted how managers run their organizations. Managing organizations in a globalized world exposes managers to diverse institutional structures and systems. As such, management within the present day must address organizational responsibility to other peoples and the environment in which they operate.
References
Clegg, S.R. (2005). Managing and organizations: An introduction to theory and practice, 3rd Edition. California: Sage Publications.
Time is precious
don't waste it!
Get instant essay
writing help!
Plagiarism-free
guarantee
Privacy
guarantee
Secure
checkout
Money back
guarantee
Get a Free E-Book ($50 in value)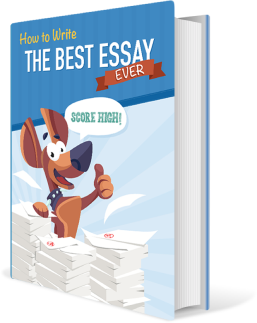 How To Write The Best Essay Ever!