Marc Antony in Shakespeare's Julius Caesar, Essay Example
Pages: 6
Words: 1518
Essay
This Essay was written by one of our professional writers.

You are free to use it as an inspiration or a source for your own work.
Julius Caesar is a unique Shakespearean tragedy because the tragic hero is not easily discernible despite the fact that the play does have one. Shakespeare opted to provide more ambiguous yet nuanced characters who exhibit both positive and negative characteristics within a work intended to provide political commentary amidst an epoch in which civil war and conflicts over succession pervaded. Marc Antony emerges as an ambiguous yet complex character who typifies both honor and ideal manhood when he refuses to submit himself to the conspirators by bowing down after Caesar's murder, telling them that if their intent was to kill him then they should proceed. Literary scholars continue to debate over whether Marc Antony in Shakespeare's Julius Caesar is portrayed as a noble and loyal hero or if he is merely a self-serving politician. Through a textual analysis, it appears that Shakespeare characterizes Mark Antony as a complex figure whose meek outward appearance fails to convey not his honor or nobility but his nefarious intentions. Antony is a politician who aspires to wield power within Roman politics, which suggests that despite his outward intimations of loyalty to Caesar as evident in Act 1, he nonetheless has undergirding motives for power in the aftermath of Caesar's murder. His oration to Julius Caesar not only showcases his rhetorical genius and dexterity but also discursively portrays Antony a self-aggrandizing politician who sought to control the Romans in manipulative ways.
Throughout Julius Caesar, the character Mark Antony appears meek and acquiescent rather than self-aggrandizing and smug, and Shakespeare portrays him as a complex and ambiguous figure whose outward appearance can be deceiving. At Caesar's funeral, he promulgates that he will avenge the murder of his friend, crying out: "Oh pardon me, though bleeding piece of earth,/ That I am meek and gentle with these butchers!…A curse shall light upon the limbs of men / Domestic fury and fierce civil strife / Shall cumber all the parts of Italy" (Shakeaspeare Act 3 Scene 2). Such cogent use of rhetoric exploits Antony's appearance of weakness which enables him to contrive the recourse to give his friend Julius Caesar a funeral oration before the Roman public. Antony did so in order to sway public opinion against Brutus' ascension to the throne, and his use of ethos transformed their admiration of Brutus into unapologetic antipathy. This scene explores the theoretical construct of the irrational mob that Shakespeare often incorporates into his plays and sonnets. It is unequivocal in Julius Caesar that Shakespeare viewed democracy with overt suspicion because he perceived the common man as irrational, easily manipulated, and fickle. Roman citizens had become entranced with Julius Caesar, which is why they supported his authoritarian rule (Atschuler and Genovese). Mark Antony exploits the Romans because he knows that they are easily manipulated, although it is also discernible that Shakespeare feared the tyranny of the mob.
Caesar's death therefore incurs the specter of the tyrannical mob gaining power, which Antony sought to mitigate. Mark Antony delivered a seminal speech in the second scene of Act 3 and has been considered one of the most penetrating and power pieces of rhetoric and effectively turned the Roman populace against Brutus in the aftermath of Caesar's murder. This scene can be read as Antony's attempt to usurp the Brutus' power because of his political ambitions rather than a eulogy for his slain friend, although he paints himself as a loyal friend to Caesar and a hellacious vindicator for the murder of his friend at the hands of Roman senators. Such a public self-representation aligns with the depiction of Antony in Act one as a loyal friend to Caesar. In Act one, Caesar tells Antony as his adviser to touch Calpurnia with a magical fertility whip, Antony acquiesces and responds that "when Caesar says 'do this' it is to be done" (Shakespeare Act 1 Scene 2). Indeed, when Antony is first introduced in Act 1, he dons a goatskin loincloth when he is in attendance at the Feast of the Lupercal where he concurs with every assertion Caesar makes (Act 1 Scene 2). Thus, Shakespeare portrays him as a brownnoser who may not altogether be genuine yet is cognizant of the power and stature he can gain through forging a strong relationship with Caesar. Moreover, Antony declares that the words spoken by Julius Caesar are authoritative enough for people to act upon them. As such, Antony underscores the power that discourse, language, and rhetoric have throughout the play.
This portrayal of Antony starkly contrasts to how he appears in the aftermath of Caesar's murder in which Antony feigns meekness and humility in public yet is a power-hungry, self-aggrandizing individual who exploits the death of Caesar and his friendship with the slain autocrat in order to redirect the ire of the Roman people towards Brutus. Invoking pathos and ethos, Antony effectively provokes the crowd to exact retribution for the death of Caesar. As such, the Roman mob proves relentless in their endeavors to destroy everything pertaining to the murder of their beloved leader. Antony wielded such immense influence by convincing the people that he loved Rome and would do anything to safeguard the Republic that Caesar worked so hard to create. As he gains more power and status, Antony's rhetoric and decisions gradually pose a danger to the Roman empire, eventually tearing it asunder. His sinister intentions are evident when he gathers a meeting with Octavius and Lipidus in order to brainstorm who was to be assassinated next, and what their plan was to gain full control over Rome. Although these three characters plot to take over the Roman Empire, it is discernible that Antony exercised influence over his conspirators due to the fact that Caesar's murder left a power vacuum, which fomented a hunger for power within Antony. Antony is able to wield power over Lipidus and Octavius and convince them to murder all of the individuals on the colloquial hit list that they devise. Such manipulation further frames Antony as nefarious despite the fact that he crafts a public image that appears noble and caring for his so-called friends as well as for the Roman populace.
Indeed, Mark Antony's strength as conveyed by William Shakespeare is the art of rhetoric, or the art of persuasion, which is what renders him a dexterous politician whose motives and intentions are hard to discern on the surface. After Caesar is murdered at the hands of disgruntled senators, Antony is able to sway the conspirators to let him deliver the eulogy at Caesar's public funeral. He commences his speech by stating: "Friends, Romans, countrymen, lend me your ears," which intimates that the ensuing speech was carefully devised and worded in order to enhance his political stature (Act 3 Scene 2, 82). As mentioned previously, this eulogy was penned with the intent to sway persuade and sway the mob against Caesar's conspirators in order to elevate himself into a powerful position in the Roman government. The efficacy of Antony's eulogy to his slain friend intimates that effective and emphatic political leadership and strong oratorical and rhetorical dexterity are intrinsically linked. Once Antony finishes his eulogy the mob disperses and wreaks havoc in Rome. Civil War breaks out, which was exactly what Antony had wanted to happen through his rhetorical dexterity. As such, self-interest, ambition, and greed drive Antony throughout the play, thereby underscoring how politics in the western world requires self-aggrandizing, exploitation, and rhetorical dexterity.
Although Mark Antony puts on a public persona in which he frames himself as a loyal and honorable man who wanted to avenge the hellacious murder of Julius Caesar. Rather than speaking from the heart out of loyalty to his friend, Antony's funeral oration is a poignant example of the currency of rhetoric in provoking various emotions and reactions in members of the crowd. Such persuasive discourse that uses vivid imagery, irony, and repetition is effective for him in his quest to procure as much political power he can at the expense of others. Antony is unapologetic in murdering the conspirators against Caesar, including Brutus, for his own ambition.
Works Cited
Altschuler, Bruce E. and Michael A. Genovese. Shakespeare and Politics: What a Sixteenth Century Playwright can Tell Us.New York: Paradigm Publishers, 2014. Web, https://books.google.com/books?id=lwvvCgAAQBAJ&pg=PT13&lpg=PT13&dq=shakespeare+and+the+irrational+mob&source=bl&ots=ulUFG1fpVW&sig=zPycEIxgRHWwZgY1CRC3IwcVWJk&hl=en&sa=X&ved=0ahUKEwjxwL6X58rJAhUTnYMKHaqEAYkQ6AEILTAE#v=onepage&q=shakespeare%20and%20the%20irrational%20mob&f=false
Shakespeare, William. Julius Caesar. N.d. Web. 7 Dec. 2015. http://shakespeare.mit.edu/julius_caesar/full.html
Steen, G. "From Linguistic too Conceptual Metaphor in Five Steps," in R.W. Gibbs Jr. and G. Steen (eds.). Metaphor in Cognitive Linguistics. Amsterdam: John Benjamins, 55-77. Print.
Time is precious
don't waste it!
Get instant essay
writing help!
Plagiarism-free
guarantee
Privacy
guarantee
Secure
checkout
Money back
guarantee
Get a Free E-Book ($50 in value)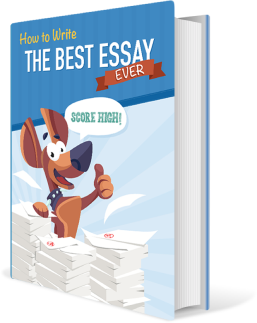 How To Write The Best Essay Ever!