Mark Zuckerberg, Case Study Example
This Case Study was written by one of our professional writers.

You are free to use it as an inspiration or a source for your own work.
Mark Zuckerberg demonstrates remarkable leadership techniques as portrayed in The Social Network.  What makes his leadership style remarkable is that he presented characteristics from just about all forms of leadership theories. At the age of 10, Zuckerberg taught himself C++, which is a coding language used to write software systems. This is the coding language he used to write the code for Facebook as it was demonstrated in the movie when he was constantly writing the code for the platform for his first version of Facebook. Being so self-sufficient at such a young age, Zuckerberg's leadership traits may have initially derived from his individual characteristics. Self-efficiency is one of the six components to the trait leadership theory, along with intelligence, adjustments, extraversion, conscientiousness, and openness to new experiences. Zuckerberg appears to carry all of these components in the traits leadership theory. His intelligence is unquestionable. Creating Facebook caused for major adjustments in the social networking industry. His extraversion shows in the movie as he is reaching out to his colleagues for what he needs to expand the network. In the beginning of the movie, Zuckerberg was so stimulated by the idea of creating a new social network when the idea was given to him by the Winklevoss brothers. The movie does show a lack for Zuckerberg's conscientious as it emphasizes that he cares more about the success of Facebook than any ethical standards. He also used his intellectual capabilities in the beginning of the movie to sexually humiliate the women in his school.
In regard to the behavioral theory of leadership, Zuckerberg demonstrates an authoritarian edge as he takes charge in what direction Facebook is going to go. He does show some democracy when consulting with Dustin, Eduardo, and Sean about what the next steps should be for Facebook, but ultimately he makes the executive decisions based on his own intuition. An example was when Eduardo wanted to fill Facebook with advertisements to generate ad-revenue. Zuckerberg did not agree with this as he did not want to drive away users with the same ad pollution found on My Space. After consulting with Sean Parker whom he looked up to, he decided to hold off on putting up ads.
From a business perspective, Zuckerberg demonstrated a great deal of functional leadership towards his generation of college students. The functional leadership theory governs that a leader's essential responsibility lies in what the desire of his followers. In the case of creating Facebook, Zuckerberg focused on what potential users of the social network would desire. He catered to what he thought they would want to see on Facebook and how they would want it to operate. Zuckerberg monitored every environment of social networking to pick up on trends that stimulated users. The most relevant scene in the movie regarding this style of leadership was when he told Edwardo "Let's take the entire experience of college, and put it online, it's what people want so let's give it to them".
The culture of social networking had been around years before Facebook. Social networking site such as Xanga, Friendster, and My Space dominated the internet throughout the late 90's and early 2000's. What all of these social networks had in common was their user interface was cluttered with ads and fancy designs. In the early phases of the social networking culture, this presentation was considered acceptable among users. These sites however, featured nearly every aspect that Facebook currently has to offer. Private messaging, commenting, digital photo galleries, and a network of one could communicate with online.
As Zuckerberg mentioned in the movie, he wanted Facebook to stand out from all of the previous sites. He wanted to innovate social networking to a new level. What made Facebook different was ironically its lack of design. Zuckerberg stated in the movie "there's no Disney Land, it's just simple" in referencing the user interface for Facebook. As Facebook skyrocketed in popularity across universities all over the country, Zuckerberg could have easily followed Eduardo's advice and generated thousands of dollars in ad revenue. What makes Zuckerberg a remarkable leader is again, ironically he does not care about money.
Zuckerberg's will to serve the social networking community is what drove the culture in a new direction in the mid to late 2000's. Suddenly, social networking became easy because of the simplicity Facebook had to offer. Then Zuckerberg started imposing new features no other social network had thought of. Zuckerberg created a "relationship status" feature as it presented in the movie where users could specify if they were in a relationship or not. Then the idea of tagging photos became a phenomenon as users no longer had to scan through pages of photos to see which ones they were in.
Because Zuckerberg ignored money at the startup of Facebook and focused his intuition on what the users would want, Facebook currently has 1.23 billion users as of January 2014. Zuckerberg waited for years to put Facebook public because he wanted his employees to focus on developments rather than profits. The most important factor about the startup of Facebook is in the movie when Zuckerberg told his team that Facebook will never be finished "the way fashion is never finished".
Stuck with your Case Study?
Get in touch with one of our experts for instant help!
Messenger
Live chat
Time is precious
don't waste it!
Get instant essay
writing help!
Plagiarism-free
guarantee
Privacy
guarantee
Secure
checkout
Money back
guarantee
Get a Free E-Book ($50 in value)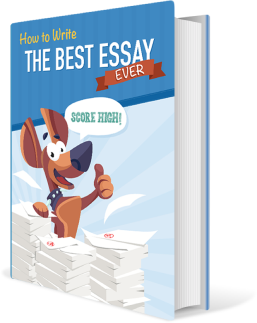 How To Write The Best Essay Ever!