Mary Antin's Autobiographical Text, Essay Example
Pages: 3
Words: 926
Essay
This Essay was written by one of our professional writers.

You are free to use it as an inspiration or a source for your own work.
Which kind of document is this?
This document is Mary Antin's autobiographical text, indicating that it discusses her own reflection of her life.
Points of significance, the writer notes especially the most significant for the reader to understand the situation.
The writer uses many points of significance to discuss her life. Through her story, she allows the reader to draw images to help them gain an understanding of what life was like for her. When she opens, she states "Mary found herself in the center of an excited group in the middle of the schoolyard with a dozen girls stating that she doesn't believe in God, expressing their disapproval of her". This creates an image of school girls taunting Mary for her beliefs, which serves as an excellent opening to this story because the whole passage deals with a balance between Mary's personal beliefs and the beliefs of those she encounters so that she could finally form an opinion of her own and achieve freedom.
In addition, imagery is used to describe people's reactions towards the taunting. "Her teacher didn't smile or commit herself in any way", demonstrates that she did not approve of the taunting. However, the passive writing that follows shows that while she did not agree with the students' behavior, she either didn't care enough to do anything to make it stop or it was not in her power to be able to do so.
Mary finally comes to terms with her need to question her faith when she has dinner at a gentile's house for the first time and is posed with the concern as to whether or not she should eat non-Kosher meat. "And to think that so ridiculous a thing as a scrap of meat should be the symbol and test of things so august!" She finds it ironic that this is the situation that has brought her to the final consideration of her faith and where she fits into society. This is an important moment in understanding the story because it brings Mary's issue full circle. She was made fun of for not believed in God, so who is she? This is likely a question that she answers in the following part of her autobiography.
Does the writer Mary seem to face any conflicts or dilemmas?
The writer faces major conflicts because she lives in a predominantly Jewish society and does not believe in God. She lives in poverty because her father avoided the military and as a consequence, they were imposed with tight fines. This is problematic because it contributes to Mary's inability to learn who she is as a person. She had not been given the opportunity to talk about faith or life with many non-Jewish individuals, and as a result she is unsure of how she can fit in with this particular set of values. This dilemma is made more challenging by the fact that she is poor, as she has very few resources available to her as a result.
How does the writer Mary feel about leaving behind his/her native culture?
 While Mary felt that she was abandoning her culture in a sense, she also felt liberated. As a Jewish individual, she was not able to question the existence of God because it her culture, God is a commonly accepted fact. However, by leaving her culture, she was able to pursue her own personal beliefs for the first time, which was assisted by talking to people of different religious backgrounds. As a consequence, she was able to gain a greater understanding of the different belief systems out there in order to find her own way.
What do you think/learn/feel was valuable about the reading as a historical source?
This reading appeared to be valuable as a historical source because it describes some of the experiences that Jewish immigrants experienced after travelling to the United States. These individuals wished to retain their sense of community because they didn't know much else, but this was equally problematic given the wealth of ideas that were available in this community. As a consequence, Mary's journey signifies the shift towards secularism in the United States, which is a trend that has increased significantly since the time in which this autobiography was written.
What you learned from reading and what/why this is valuable to you? A new detail about the historical situation you did not already know or imagine.
This is a valuable situation to me because it demonstrates the opportunities that America has given to people. It is likely that Mary would not have been able to make this decision if she was living in her home country, which shows that the spread of ideas that contributed to the development of the United States is beneficial. In addition, I did not realize that the cultural groups were so close knit during early immigration and think that it is fortunate that people of different backgrounds began to communicate with one another because this is what created American culture as we know it today.
Problems involved in his/her cultural accommodation to American ways and manners; cultural attitudes, religion, language, economic opportunities, government policies that immigrants of a specific ethnic group faced.
A majority of the issues that Mary faced were related to her religion and economic opportunities. Because she was raised Jewish, she was essentially outcast from other cultures which prevented her from being able to connect to others with different backgrounds. Furthermore, her economic opportunities restricted her ability to explore these cultures that likely inhabited other parts of town because travel was expensive and these other communities may not have been as affordable.
Time is precious
don't waste it!
Get instant essay
writing help!
Plagiarism-free
guarantee
Privacy
guarantee
Secure
checkout
Money back
guarantee
Get a Free E-Book ($50 in value)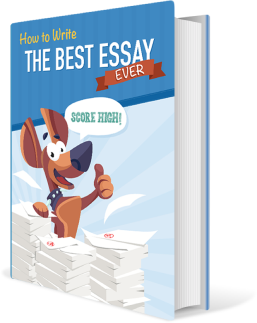 How To Write The Best Essay Ever!