Materialism Versus Relationships, Essay Example
Pages: 3
Words: 838
Essay
This Essay was written by one of our professional writers.

You are free to use it as an inspiration or a source for your own work.
The Great Gatsby by F. Scott Fitzgerald revolves around the story of Jay Gatsby, who is attempting to impress his former love, Daisy. Because the book takes place in the 1920s, it is about an age where everyone has a lot of money and is able to spend a lot of their time having fun instead of working. Daisy comes from a very wealthy family and Gatsby realizes that he needs to become rich to impress her. When Gatsby met Daisy, he was in the army and fell in love with her right away. But, he quickly learned that Daisy wouldn't want to be with him in the long run because he didn't have any money. Even though this made Gatsby upset, it motivated him to become the wealthiest man in town and to use his money to try to get Daisy back. This book is an expose on materialism versus relationships because it shows that Gatsby needs money to be able to be in the relationship he wants. In addition, Daisy is not concerned with how people feel; she is just likely to go where money is. Therefore, the author of the book shows that the characters care more about money than the people in their lives.
It is clear that relationships in this novel were affected by the desire for wealth and stature. Jay Gatsby's main goal in life is to attract Daisy, but he realizes that this could only be done if he becomes rich. Once he finally becomes successful, he moves to a house directly across a river from Daisy, hoping that one day she would realize that he is there. In addition, Gatsby throws very big parties in order to have access to all of the people in town. Even though Daisy never shows up, Gatsby is always hopeful that one day she will. Because of this problem, it is shown that Gatsby puts too much emphasis on wealth instead of taking action to make his relationship happen. In addition, by being too focused on Daisy, he is not able to live his life happily in a relationship that he might enjoy more. As a result, it seems that Jay Gatsby even really happy even though he has a lot of material things and is very rich. Even though he puts forth a lot of effort, his relationships aren't getting better either.
Daisy's relationships are also impacted by her obsession with materialism. She marries her husband, Tom, not because she seems to like him, but because she is very rich. This becomes obvious when Daisy meets Gatsby again for the first time and notices that he has more money. Because of this, she is willing to be in an affair with him because she thinks that she will get more out of it because he has more money to spend. Daisy doesn't spend time with people because she likes them, she tries to be where the most money is. In the end, Daisy decides to leave Gatsby and go back to her husband because she realizes that the risk of being with Gatsby is too high. She is afraid that the other wealthy people in society would criticize her for what she did. To try to escape from this problem, she goes back to Tom. Because Tom was also cheating on Daisy, it is clear that his feelings of her were not very strong and the relationship was likely weak. However, since both of them are from wealthy backgrounds, they decided to get back together and leave town to protect their names.
Based on these two examples, it seems that F. Scott Fitzgerald was trying to tell the readers of the book that material things are not worth it. If we focus too much on material things, we can't focus on having real relationships with our friends and family. Daisy, Tom, and Gatsby seemed to live sad lives because they were too focused on being rich and having all of the physical things that they wanted to be happy. In the end, all of their relationships were ruined and Gatsby even lost his life over it. F. Scott Fitzgerald thinks that relationships are more important than material things and tries to show this by telling us this tragic story. If Gatsby hadn't attempted to impress Daisy, he would have ended up happier and may have still been alive. If Tom and Daisy weren't so drawn to a life of richness and luxury, it is likely that they would have found their marriage to be a happier one and they wouldn't have been so quick to enter other relationships while married. In the end, it seemed that only the narrator, Nick Carraway, had a true potential for happiness. Even though he spent a lot of time with his rich friends, he was very poor himself. However, he always had a positive attitude which will allow him to form strong relationships and continue to be happy in the future, in spite of the sad events of the story.
Time is precious
don't waste it!
Get instant essay
writing help!
Plagiarism-free
guarantee
Privacy
guarantee
Secure
checkout
Money back
guarantee
Get a Free E-Book ($50 in value)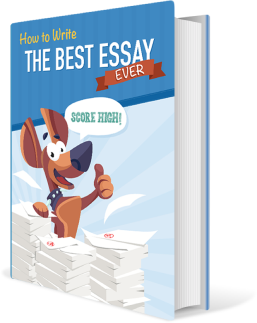 How To Write The Best Essay Ever!