The Human Impact on Biological Diversity, Essay Example
Pages: 3
Words: 691
Essay
This Essay was written by one of our professional writers.

You are free to use it as an inspiration or a source for your own work.
Biodiversity refers to the natural variability of living organisms that occupy all spheres in Earth's environment, and they emanate from marine, terrestrial, and various other aquatic ecosystems. Diversity between species, within species, and of ecosystems all represent this concept of biodiversity necessary for life to function on earth (Green Facts, 2001). Biodiversity forms the foundation of the environment and ecosystem services which are intrinsically linked to the well-being of flora and fauna. The layer of living organisms on the Earth's land and water is dynamic, complex, and varied, although anthropogenic activities increasingly spawn dramatics changes to the layer of organisms on Earth. Known as the biosphere, this layer of flora and fauna connects the hydrosphere, atmosphere, and geosphere vis-a-vis  various metabolic activities perpetrated by microbes, plants, and animals. These various layers constitute a complex ecological system occupied by millions of different species. Potable water, fruitful seas, fertile land, and Earth's equitable climate are all services evident in this environmental system, among various others, and manifest how living organisms interact and thrive. However, anthropogenic activities and influences at the macro level over the biota, which directly affects the overall quality of human health (Miller, 2005). Biodiversity is important in both man-made and in natural environments and directly impacts both human well-being and environmental functioning. All of Earth's biota are characterized by their genetic, taxonomic, and ecological diversity, and these various dimensions of diversity are different and vary on an idiosyncratic basis according to temporal and geographical contexts. Because of the intersectionality of Earth's biotas, a multidimensional evaluation sheds light on the nexus between changes in an ecosystem's biodiversity and how such changes positively or negatively impact the functioning of an ecosystems and the services provided therein. Various measures of biodiversity include the number of different species in a particular locale (also referred to as species richness). This measurement retains currency in quantifying the diversity of life as a unitary metric approach, although it needs to be fully integrated with other forms of measurement to truly quantify biodiversity (Green Facts, 2001).
It is unequivocal that humans have adversely impacted biodiversity in various ecosystem. Especially since the Industrial Revolution gained traction during the nineteenth century. Hunting, overfishing, the degradation of natural habitats vis-a-vis urban sprawl and agriculture, the utilization of herbicides and pesticides, and the emission of various toxic substances into the atmosphere have all degraded the environment, especially on vertebrates (Hunter, 2007, p. 316). Some species have been able to adapt to new stresses wrought by human activities as well as to new predators, sources of food, threats present in both suburban and urban contexts because of their proximity to people. In order to abate the negative consequences of anthropogenic activities on environmental degradation and the loss of biodiversity, various conservation efforts have been initiated in order to enhance rather than eliminate biodiversity. Researchers who examine how species adapt to human habitats have uncovered critical data that dictates various conservation efforts and aids in blunting the ecological impact of infrastructure constructed by humans such as housing, waterways, business parks, and roads. In many cases, human construction have amplified biodiversity and encouraged species to move to non-native habitats in urban locales because they create ecological networks that enable them to mitigate various obstacles and offer more favorable habitats. Nonetheless, human intervention through land use patterns and management has impacted biodiversity in both positive and negative ways. While some land-use patterns have enhanced biodiversity as mentioned previously, others disrupt local ecosystems and can result in a lack of speciation because of the introduction of non-native flora and fauna.
Biodiversity is a significant concern of ecologists, environmental activists, scientists, politicians, and society at-large. In the future, persons must put forth conservation efforts of biodiversity, which necessitates cooperation and open communication amongst all stakeholders involved.
References
Audesirk, T., Audesirk, G., & Byers, B.E. (2009) Life on Earth. San Francisco: Pearson Education, Inc.
Biodiversity & Human Well-being. (2001). Green Facts.  Retrieved September 28. 2015 from http://www.greenfacts.org/en/biodiversity/l-3/1-define-biodiversity.htm
Hunter, P. (2007). The human impact on biological diversity. How species adapt to urban challenges sheds light on evolution and provides clues about conservation. EMBO, 8(4), 316-318.
Miller, T.G. (2005). Living in the environment: Principles, connections, and solutions. United States: Brooks/Cole.
Time is precious
don't waste it!
Get instant essay
writing help!
Plagiarism-free
guarantee
Privacy
guarantee
Secure
checkout
Money back
guarantee
Get a Free E-Book ($50 in value)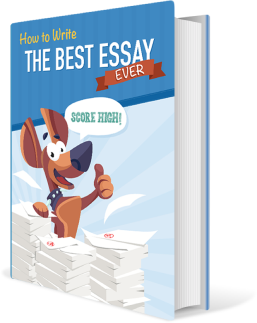 How To Write The Best Essay Ever!