McDonald's Corporation and Cultural Issues, Essay Example
Pages: 5
Words: 1306
Essay
This Essay was written by one of our professional writers.

You are free to use it as an inspiration or a source for your own work.
As one of the largest American corporations in the world today, McDonald's is considered as the biggest fast-food chain/conglomerate in existence, due to serving an estimated 70 million customers in 120 countries on a daily basis in Europe, Asia, Africa, North America (outside of the United States) and South America. As noted on its official corporation website, McDonald's is "emblematic of globalization," meaning that its restaurant outlets can be found scattered around the globe. Some economists have even described this globalization trend as the McDonaldization of the world society (Official Global Corporate Website, 2015). Therefore, because of its presence in many nations outside of the United States, McDonald's has to deal with a number of cultural issues based on ethnicity, religion, and cultural tradition. One particular area of concern is the food itself, due to the fact that in some of the countries in which McDonald's operates, beef is a forbidden food source which mandates some kind of replacement in their sandwiches.
Like most multinational corporations and companies with a base in the United States, McDonald's prides itself on its core ethical values and standards of business conduct. According to David Fairhurst, Senior Vice President of McDonald's International Human Resources and Strategy Department, the company is "guided by core values. . . that guide our behavior, actions, and decisions every day. . . We demonstrate these values in many ways, including through our Standards of Business Conduct. . . that stand for operating with fairness, honesty and integrity" (Official Global Corporate Website, 2015). Two of these core business values are most important in relation to McDonald's multinational status–1), that all of the activities conducted by the corporation must be done "in a manner that respects human rights as set out in the United Nations Universal Declaration of Human Rights;" and 2), that the corporation must fully embrace and support the diversity of all its employees in regards to race, ethnicity, religious beliefs, and cultural traditions. In essence, McDonald's attempts to practice what is known as cultural competency or recognizing cultural differences in its employees and customers. As noted by the National Institutes of Health, cultural competency "involves a number of elements, including personal identification, language, thoughts, communications, actions, customs, beliefs, values, and institutions" related to ethnicity, race, religious practices, geography, and specialized social groups (2015).
Also as a multinational entity, McDonald's must practice a set of core ethical and social responsibilities, such as environmental responsibility in relation to energy efficiency, packaging, and waste management; a sustainable fish supply via fish taken from sustainable fisheries; a rainforest protection policy via a "commitment to refuse beef sourced from rainforest areas" like in Brazil and Argentina; and workplace recognition in relation to recognizing the cultural differences between employees and customers in countries outside of the United States (Official Global Corporate Website, 2015).
As to a specific cultural issue that McDonald's must deal with on a daily basis as a multinational corporation, this would be the food-based cultural clash between traditional McDonald's fare like beef, pork, and chicken, and how these three main types of food are viewed and consumed in countries where McDonald's has its restaurants. Most of the food-based problems exist in nations like Japan and China and in other nations located Asia and Southeast Asia. There are also a number of problems found in the Middle East where consuming pork is against the religious tenets of Islam.
For example, in Japan, McDonald's has drastically altered a number of its menu items to reflect the cultural diversity of the Japanese people. In many McDonald's restaurants in Japan, one finds Ume Nuggets or Chicken McNuggets that are served with traditional plum sauce, along with traditional American French fries served with seaweed as a seasoning ingredient. There is also the Koroke burger which is composed of mashed potatoes, cabbage, and katsu sauce. Of course, there is also the traditional American burger or Big Mac which because of the Japanese taste for beef does not cause any problems related to Japanese culture (Kincheloe, 2002). In contrast in China, McDonald's offers just about the same types of food on its menus as in the United States, due to the Chinese acceptance of beef, pork, and chicken in the Chinese diet. Also, in the Middle East, although the presence of McDonald's is somewhat limited, the restaurants that do operate in places like Saudi Arabia tend to offer non-Western food items, especially those that do not contain pork which according to the tenets of Islam is a forbidden food source (Kincheloe, 2002).
It appears that the country that has the biggest problems related to cultural issues and the presence of McDonald's is India. According to Kishore Dash of the Garvin School of International Management in New Delhi, India, the majority of Indian citizens do not consume beef and pork, due to these two food sources being taboo as found in the religious traditions of Hinduism, the major religion of India. Thus, in order to compensate for this religious taboo on beef, McDonald's introduced the Maharaja Mac with its patty made from mutton or lamb. As noted by Dash, this compensation "seems to be an appropriate cultural fit" in relation to the tenets of the Hindu faith (2005, p. 11).
McDonald's also has to deal with the fact that about 20% of the Indian population is vegetarian. As described by Dash, the absence of meat in many Indians diets is because of religious beliefs which varies across the nation and is dependent on geography. For instance, about 50% of Indians that live in the southern part of India are total vegetarians, while those living in the north and northeast do include meat in their diets. Also, while part of this vegetarian trend is based on economics (i.e., a great number of Indians living in poverty), "a more compelling force is ethical and religious." For example, some Indians allow pork and fish to be part of their diets, while others totally avoid all meat products. Thus, even among those that consume fish and pork, beef is still taboo (2005, p. 11).
Therefore, McDonald's currently offers some food items that reflect this Indian tendency for avoiding beef and other meat products. The most popular item is the veggie burger which contains no meat and appears to be a cultural success. As Dash notes, McDonald's continues to "enforce strict standards in product development and cooking so as not to ruffle cultural sensitivities," such as using separate cooking utensils for vegetarian food items and having separate lines at restaurants for vegetarians and non-vegetarians (2005, p. 11).
As to McDonald's stakeholders, this would include employees, customers, food suppliers, local and state governments, trade unions, and local communities in which McDonald's restaurants are located. The most important member of this group are the customers, especially those that live in countries where certain types of food items are taboo because of religious beliefs. According to the McDonald's official corporate website, customer are the heart and soul of the company, for without customers, McDonald's would not exist. It is estimated that close to 200 million people visit McDonald's restaurants on a daily basis with about 50 million customers in Asia and India (Official Global Corporate Website, 2015). Therefore, as the most important multinational stakeholders, foreign customers will undoubtedly keep returning to McDonald's as long as corporate leaders continue to take under consideration the cultural differences of their patrons in places like Japan, China, and India. Also, McDonald's intends on continuing its tradition of meeting with various stakeholders on a annual basis, especially customers in foreign lands that require special menu items that meet their economic and religious cultural needs.
References
Cultural competency. (2015). National Institutes of Health. Retrieved from http://www.nih.gov/clearcommunication/culturalcompetency.htm
Dash, K. (2005). McDonald's in India. Retrieved from http://www.dallariva.org/csumba/mba602/McDonald's%20in%20India.pdf
Kincheloe, J.L. (2002). The Sign of the Burger: McDonald's and the Culture of Power. Philadelphia: Temple University Press.
McDonald's official global corporate website. (2015). Retrieved from http://www.aboutmcdonalds.com/mcd.html
Time is precious
don't waste it!
Get instant essay
writing help!
Plagiarism-free
guarantee
Privacy
guarantee
Secure
checkout
Money back
guarantee
Get a Free E-Book ($50 in value)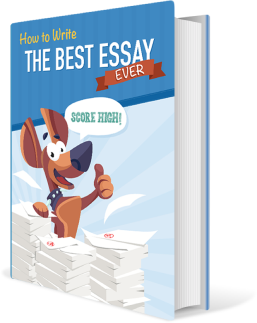 How To Write The Best Essay Ever!