Media Influence Eating Disorder, Research Paper Example
This Research Paper was written by one of our professional writers.

You are free to use it as an inspiration or a source for your own work.
Introduction
The Media has become associated with influencing both young and older people regarding their eating habits. Young girls are particularly influenced by TV and magazine advertisements that depict the trend of slender young bodies and being chic and beautiful. This has influenced vulnerable and impressionable girls to undertake extreme diets and lead towards illnesses like Anorexia and Bulimia Nervosa.  This impacts girls regardless of class or social structure. .
Influence of the Media.
A study carried out at the University of Michigan conducted Empirical and Qualitative research over a group of 232 female undergraduate students and that some 15% suffered from serious eating disorders.  This being motivated by the need to retain a young slender image in order to achieve personal perfection.  Medical signs included evidence of Anorexia and Bulimia in the sample size.  (DeGroat). A similar more extensive study was carried out amongst a broader young women's group and embraced a more diverse range of media habits.  The media advertising was found to have a profound impact upon these women and exerted fashion conscious sense and the need for young women to have beautiful thin bodies.  Further evidence indicated strong evidential links and correlation to a number of eating disorder problems. (K Harrison).
Eating Disorders
Two of the main concerns relate to that of Anorexia and Bulimia Nervosa.  The singer Karen Carpenter was a victim of Anorexia Nervosa after trying to deal with image problems by the media who projected her as being chubby.  This together with personal problems, media pressure and influence tipped her over the edge resulting in the singer's death.  Princess Diana stated that her eating disorder of Bulimia impacted both her confidence and self-esteem also resulting in bouts of severe depression.  Stephen Kirsh compiled a comprehensive review of eating disorders and created the link between media pressure and the impact this has on young people. His analysis also considered the psychological and cognitive impact resulting from media pressure. He cautioned of parents not paying enough attention to their daughters and recognising the early warning signs of illnesses like Anorexia.  (Kirsh).
The Video's on the internet like that of 'You Tube' can provide very powerful visual stories outlining the problems of media influence on the young and associated eating disorders. Whiteley illustrated a photo journal approach of different advertisements and the concept of being young and thin. Ironically this was also found in Vodka advertisements where a beautiful thin young woman was seen to be drinking a martini in a trendy New York bar.  The message was clear – trendy society women are beautiful young and thin and drink Vodka Martini's.  (Whiteley).
Research shows clear evidential linkages
A study carried out by the Houston Teachers Institute examined how the media influenced eating disorders through empirical research and a series of conducted interviews. The results of the study were both powerful and meaningful as they enabled the reader to see a diverse range of opinions from different individuals within society.  Conclusions showed high degrees of correlation between those interviewed.  (Varied). One interview was conducted with a mother whose daughter had died of anorexia "As I looked upon my little girl's angelic face lying in the hospital bed, it was hard to believe the finality of the moment. She would not be going home with us. As I gazed at the frail body, I could see her bones protruding through the thin sheet. Remarkably her face had not changed. Still the same sweet innocent look about her" (Varied)
Another study looked the influence of media from a psychological perspective and considered both cognitive and behavioural changes resulting from media pressure and influence. A paper compiled by a team of professional psychiatrists produced a cause and effect analysis and focused on potential treatment regimens for eating disorders. (Spettigue).
Societal Issues
There is no doubt that society places untold pressure on the young but there are other factors such as genetics and getting involved with substance abuse.  Stress from peers during the teenage period is particularly hard for both male and females to retain the young slim look without becoming outcast from societal groups.  Studies have been carried out suggesting that women who are prone to eating disorders have also been linked to substance abuse, thereby creating an added dimension of concern. (Holderness.)
A research study carried out by A.E. Andersen [1]The media have also had a profound impact on the young people with the most popular magazines for teenagers promoting the young thin look. Girls are particularly vulnerable to the image conscious magazines that promote diet plans. Hence, what often starts as a harmless way of losing weight can lead to obsessive behaviour patterns and essentially lead to conditions like Anorexia Nervosa.  Men were equally pushed towards changing body shape by combinations of weight loss and muscle building.  Both males and females of this age need to take adequate consultation from medical professionals as to a suitable program that meets their specific needs. (Andersen).
Media and Society
The concept of socialisation relates to the role an individual plays within the larger community of people.  How you interact and connect with that world through your beliefs, values, culture, and role as a citizen in society.  Within the concept you act out socialization as a friend, acquaintance, lover, colleague worker etc.  Society imposes a certain degree of what is deemed as acceptable behaviour and this is taught by the family and schools.  Anti-social behaviour tends to rebel against these considered 'norms' and is essentially a statement of non-acceptance or lack of conformity.  The media slots into this concept as a powerful agent as a powerful agent that informs how we react and interface with the world in which we live.  It is essentially a mediator of our relationship with society.
Conclusions
The media tends to condition people playing upon base instincts.  People are more fascinated by bad news and sensationalist stories that focus upon subjects like danger, food, sex etc.  Audiences ere statistically proven to pay more attention to stories on crime and disaster, personal self-image and how to fit into social groups, an almost primeval  instinct we all respond too.  The concept of social isolation and being shunned by friends plays to our very basic instincts and the media exploits this when marketing products.  Although sensationalism grips and sells news it is not always factually correct or equally can be skewed into a specific direction such that those who are reading it are made to receive and understand the messages in such a way as the media prescribes them to you. Social deviance is a term that is used to describe a shift away from normal behaviour patterns.  It can equally be manipulative when being used by the mass media.  We rely upon the media for accuracy of reporting and factual information. With increased competition between the media service providers they are adopting alternate strategies to increase their network coverage's.
Works Cited
Andersen, A.E. "Diet vs. shape content of popular male and female magazines: A dose-response relationship to the incidence of eating disorders." International Journal of Eating disorders Vol 6 (2006): 283-287. Medical Journal.
Claire C. Holderness., Jeanne Brooks-Gunn Ph.D., Dr. Michelle P. Warren M.D.3,*. "Co-morbidity of eating disorders and substance abuse review of the literature." International Journal of Eating Disorders Vol 1 (2006): 1-2. journal article.
DeGroat, Bernie. Media influence eating disorders. 22 10 1997. http://ur.umich.edu/9798/Oct22_97/media.htm. 3 10 2012.
K Harrison. "The relationship between media consumption and eating disorders." Journal of Communications Vol 47(1) (1997): 40.
Kirsh, Stephen. Media and Youth: A developmental perspective. New York: John Wiley, 2009.
Varied. Medias role in eating Disorders Media's Role in Eating Disorders. 3 10 2012. http://hti.math.uh.edu/curriculum/units/2006/04/06.04.02.php.
Wendy Spettigue, Katherine A. Henderson. "Eating Disorders and the Role of the Media." Can Child Adolesc Psychiatr Vol 13(1) (2004): 16-19.
Whiteley, Martin. Media's Influence on Eating Disorders: Photostory. You Tube Video Recording , 6 10 2012. http://www.youtube.com/watch?v=TczkBlcAAjs.
[1] Arnold E. Andersen, M.D., is a professor of psychiatry at the University of Iowa College of Medicine.
Stuck with your Research Paper?
Get in touch with one of our experts for instant help!
Messenger
Live chat
Time is precious
don't waste it!
Get instant essay
writing help!
Plagiarism-free
guarantee
Privacy
guarantee
Secure
checkout
Money back
guarantee
Get a Free E-Book ($50 in value)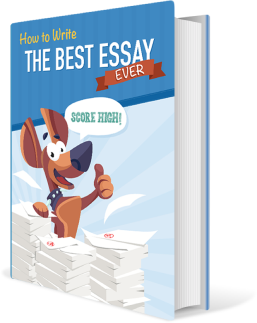 How To Write The Best Essay Ever!