Metropolitan Life Insurance Company, Marketing Plan Example
This Marketing Plan was written by one of our professional writers.

You are free to use it as an inspiration or a source for your own work.
Overview of Company
The company, Twilight, is a start-up company that is focused on helping the Baby Boomer generation who is entering the retirement state of their lives. As this generation has paved the way for many new businesses over the years, Twilight believes there is yet another opportunity to serve this generation. The service would be a consulting service providing information for active seniors, 55-plus, partial assistance, and full care. It will provide guidance for the Baby Boomer generation and their families when making decisions about their future care. This service would involve not only housing but also a host of information related to enjoying this period of their lives.
Market Research Strategies
The market research strategy is to focus on the Baby Boomers need and their families. It is a very difficult time for the families to adjust to the idea that their loved one's need help, whether that is full care or partially assisted housing. Twilight has to research adequately the needs and demands of the Baby Boomer generation to know how to accommodate their needs. "Then "identify which communication channels will most effectively reach them," and craft messaging that will appeal specifically to them. "'Don't make assumptions, for instance, it is often assumed that baby boomers are not active users of social media. But that's not necessarily true.' While older boomers (70+) are less likely to be on social media sites or shop online, younger boomers do use sites like Facebook and shop online regularly" (Lonoff Schiff, 2014).
The market research strategy will be to break down the age brackets of the Baby Boomer generation and focus on the appeals for each demographic segment. Twilight will have substantial information regarding activities that will gear towards the age bracket. Marketing strategies are not limited to the facilities in which the Baby Boomer will live; it is geared to a way of life. Just because they need assistance in their living, does not mean that they cannot enjoy life still. The marketing research strategy will focus not only on how to reach the target customer, but learning what they enjoy doing and being involved with.
Analyzing Macro-environment-PEST Analysis
The macro-environment-PEST Analysis will look at the political, economic, social, and technical considerations that Twilight will have to adhere to.
Political
There are many political factors which influence Twilight's entering the market. The political factors can create many advantages and opportunities for the organization's success. Political factors include the following type of consideration:
Legislation on anti-discrimination laws
Accommodations that facilitate the needs of the Baby Boomers
The legal restrictions which govern care
Governmental laws and restrictions for Baby Boomer's facilities
Tax breaks and structures
Twilight has to comply with legislative obligations in order to remain in business and profitable. Failure to comply with the political guidelines could cost the company unnecessarily and threaten the success of their business.
Economical
The economic consideration is necessary for Twilight in reaching their target market. "In 2009, Older Boomers represented 7% of the total population, or about 1 in 14 people 48% male 52% female" (Demographic, 2013). The large population brings a largely diverse economic market with it. "The elimination of many childhood diseases by the 1950s helped the Older Boomers enjoy increased health and longevity in their early years, while improved health care has also reduced the rates of heart disease and stroke as they reached middle age. The vast majority can expect to enjoy good health for their next decade as well" (Demographic, 2013). Twilight needs to have programs that appeal to all economic levels. Some Baby Boomers are financially established, and money is no concern. The families of some of the Baby Boomers will aid in the financial care of their loved ones. Others will need financial assistance and governmental aid. Twilight will provide programs for all economic levels of need.
Social
The social aspects of Twilight will include friends, colleagues, family, neighbors, and the media. Twilight is dedicated to facilitating the social needs of their consumers. "The boomers' manners and assumptions about social interaction have been formed in the world without intensive digital interaction. On the contrary, younger people's relationships have been built up in an environment where digital interaction is an integral part of maintaining human relations. Rules on what is considered appropriate have been formed to fit each world respectively. Most popular social network sites are built to fit the behavior rules of the younger people's world. This is the reason why the baby-boomers' world of friendships does not fit easily into this environment, and older generations do not find the sites appealing or intuitive" (Noronen, 2009). The need for social interactions is important for baby-boomers to allow them to remain active and involved with their peers.
Technological
 Twilight also needs to consider the technological concerns that the Baby Boomer generation is facing. "Social communities like Twitter, Facebook and YouTube are not the best way to reach out to the baby boomer demographic," says Powers. So "we use old school delivery methods like direct mail and print brochures," which are more effective with older boomers (Lonoff Schiff, 2014). The Baby Boomer generation does not trust technology, so the integration of technology must be kept at a minimal. Reaching this market will require outlets outside the use of technology.
References
Demographic Profile America's Older Bloomers. (2013). Metropolitan Life Insurance Company, New York, NY 10166.
Lonoff Schiff, Jennifer. (2014). 9 Digital Marketing Strategies to Woo Baby Boomers. Retrieved from http://www.cio.com/article/2684305/online-marketing/9-digital-marketing-strategies-to-woo-baby-boomers.html
Noronen, Visa. (2009). Study: Baby-boomers need social network sites based on their own needs. Retrieved from http://www.hiit.fi/node/946
Stuck with your Marketing Plan?
Get in touch with one of our experts for instant help!
Messenger
Live chat
Time is precious
don't waste it!
Get instant essay
writing help!
Plagiarism-free
guarantee
Privacy
guarantee
Secure
checkout
Money back
guarantee
Get a Free E-Book ($50 in value)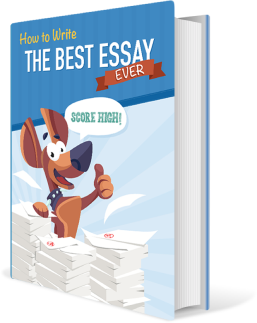 How To Write The Best Essay Ever!