Mia's Surrender, Creative Writing Example
This Creative Essay was written by one of our professional writers.

You are free to use it as an inspiration or a source for your own work.
She'd promised to do whatever he said. She promised to be his slave. She whispered this in his ear one night when they were getting ready to sleep. They'd been married nearly twenty years. He thought he must be hallucinating. She usually spoke to him in a voice that was hard and creaky as rusted iron. She brushed a naked leg up against his naked leg. He wondered when she'd become so clean and silky. When was the last time he'd even felt her bare skin? He thought of the way she looked when she was in her grubby work-clothes, her hair pulled tight back in a ponytail, he low-riding slacks showing a bit of plumber's rear when she moved certain ways. He usually hated her but at this moment he felt a twinge of his old affection for her.
But was it enough to….
"C'mon," she said. "I want you to be my king."
He swallowed hard. That had to be a lie. She hated hin so badly.
"I want you to slide it in me, " she said. "I want you to make me do things."
Now he thought of a time long ago on one of their first dates. they'd gone to the Sleep Bear, a real dive and he bought pitcher after pitcher of watered beer. eventually, they downed a few shots of Jack Daniels that hadn't been watered down. The managed to both get drunk and then when they got into his old Nova, she slid close. He put his arm around her shoulders. He felt pretty high, but very good. he wondered if maybe he was falling in love. If so, it would be the first time because he didn't remember ever really caring about anyone before.
If was love, he was going tot treat her right./ he drove home carefully, they went up to his little apartment and slid into bed. While he was on top of her thrusting away, he felt like he'd fallen into a pile of silk pillows. She was clean, fresh and beautiful. He felt like he was falling underwater into the freshest virgin spring. He felt like she was half-whore and half-sister. It seemed like his heart was beating hard enough to rock his chest. She was an angel, a pure angel.
"Beat me," she said.
He stopped in mid-stroke.
"Don't stop! Hit me. Hit me."
Her face was sweaty and red and suddenly she looked like a cheap whore. His body went in two directions simultaneously. He thrust forward with his hips, suddenly becoming very hard inside of her but he pulled away with the rest of his body, as though her top half was made of pure fire. He felt like he was sick inside. He face flickered and then cooled. he dropped down beside her, spent inside, and lay with his ear next to her lips but she didn't say anything.
That was so long ago…. Wil glanced over and saw that her face in the very dim moonlight looked young again and that she had the same look of a cheap whore. This time, he felt blood rush through him almost as though it were a foreign substance. How long had it been since he felt this way? Like his body and blood burned with electric power?
In his mind he thought of all the things he'd like to do to his wife if she were his slave. First, he'd like to whip her hard on the ass with his leather belt. he wanted to see red welts there. Then after he did that, he wanted to make he kneel by their bed and admit that she was nothing more than a slave to be used at his whim. Then he'd make her blow him until he came in her face. Then he'd lay her face down and enter her from behind. Then from the front. And then make her blow him again. He'd keep it going until dawn. That'd be just how he'd do it.
But he knew she was lying. He knew that even if he tried to do all those things, she'd twist her body into an unbreakable shell that resisted all but his most violent assaults. Not that he'd ever assaulted her. his dick usually went limp when she tightened up or resisted him in any way. He wanted to do things to her, but he doubted if she'd let him.
Almost as though she were reading his mind, she said "Make me do things, Wil. You're not too old."
Now her hand dropped suddenly over his crotch and she started to massage him there. She kept on whispering how he was her king. Slowly, like a small ember in a slight wind, he felt blood go to his dick. He felt it lurch forward a bit, stiffening.
"See?" She said. "There's so much left to do."
He coughed. It sounded like something was broken in his chest. That's what two packs a day for forty years can accomplish, he thought. Some doctor a year ago had told him he was on his way to a coronary. He wondered if it would happen in his sleep.
"Mia," he said. "I have to get up early."
She angled a leg over him and kept massaging with her hand. It felt so good. He thought about the way she used to be when they were young, how she use to like to have her arms pinned when he screwed her. The way she almost always did what he told her to do in bed. He suddenly realized he hated her because of this — because he'd never followed through on being her king.
At that thought he came, half-limp in her hand.
"I'm sorry," he told.
"It's ok," she said.
As he turned over to fall asleep, he heard her licking her hand.
Stuck with your Creative Essay?
Get in touch with one of our experts for instant help!
Messenger
Live chat
Time is precious
don't waste it!
Get instant essay
writing help!
Plagiarism-free
guarantee
Privacy
guarantee
Secure
checkout
Money back
guarantee
Get a Free E-Book ($50 in value)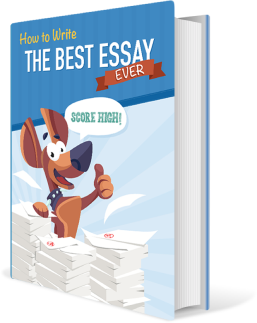 How To Write The Best Essay Ever!