Micro-Economics: Analysis of Two Companies, Essay Example
Pages: 5
Words: 1283
Essay
This Essay was written by one of our professional writers.

You are free to use it as an inspiration or a source for your own work.
In this paper I will briefly survey two companies by addressing several specific aspects of each of them. The first is the Federal National Mortgage Association (known as Fannie Mae), and the second is the Aluminum Company of America, known as Alcoa. I may not have used Fannie Mae's services in my own life yet, but I probably will, if things go well enough.
Many people are surprised to learn that Fannie Mae is not a straightforward governmental organization. That's understandable, because from 1938 to 1968 it actually was a part of the government. However, since 1968 it has been a government sponsored enterprise (GSE), chartered by Congress, but publicly traded and owned by investors. However, since September of 2008, the government put Fannie Mae and its GSE competitor Freddie Mac (created by Congress in 1970 and publically traded since 1989) under government conservatorship, guaranteeing their debts, and inadvertently confirming the long-held misperception by the public.
Fannie Mae's product is invisible to most people, but it is the reason why most home-owners have their mortgages. Its product is a service: it buys the mortgages that banks issue and effectively guarantees them to secondary market investors with its government backing (which until 2008 was only implicit). This enables banks to put their money back into homeowner lending. Fannie & Freddie hold over half of all U.S. mortgages. The demand for their services is based directly on the economy: if people have jobs and the economy is booming, then people will want to borrow money to buy a home. This in turn feeds the highly important construction industry. If the economy is in a slump, as it was in the 1930s and has been since 2008, then the demand for (and supply of) homeowner loans declines, and, depending on banks' balance sheets, it may become much harder to qualify for such a loan. The only substitutes for GSEs like Fannie and Freddie is the private market, where there is no implicit or explicit governmental guarantee. Since 1938 that has been a very small percentage of the overall mortgage market. There are probably no direct complementary services to Fannie Mae, although a school loan that enables a borrower to get a better job at a higher salary and thus qualify for a home loan might be viewed as complementary, but such a service is not offered by financial GSEs. The demand for mortgages is highly elastic, both in the short and long term, as the demand for Fannie Mae's services is directly a function of the Federal Reserve's discount rate. The economy can crash quickly and stay crashed for a long time depending on a very small change in that rate. It can also begin its turnaround unexpectedly and boom for much longer than predicted. Fannie Mae is highly capital intensive and its use of the latest technology is essential. Its service is based on instant access to vast amounts of data, be it of the national economy, the local economy of lending banks, the aggregate credit-worthiness of entire demographics of borrowers, as well as worldwide capital flows and expected future changes in Federal Reserve lending rates. Without such information, it would be blind. Yet that information didn't stop Fannie (and Freddie) from ending up back in government hands. Having access to information is one thing, using it wisely is another: arguably Fannie & Freddie both operate as oligopolies. There are significant barriers to entry because F&F's implicit government guarantees have long enabled them to offer lower rates to borrowers. But long-term prospects for these two GSEs as private companies are looking dim, as their 5-year stock charts show. Politically, however, these two powerhouses are safe. Their services will be subsidized directly by taxpayers, probably indefinitely. The economy aside, prospective borrowers will see little difference — Congress will make sure of that.
Alcoa
Alcoa describes itself as "the world's leading integrated aluminum company." Its integration is vertical, a fact that determines both the demand for and the supply of its product. Through vertical integration, it controls everything from the original smelting and manufacture of the raw product to individual product-creation in a range of industries, from aircraft manufacture to domestic cookware. The demand for its aluminum is ultimately based on the price of its raw material, bauxite, and the quality and price of its individual products. These factors are based on the state of the national and world economy, Alcoa's proven ability to obtain licenses for power plants, as well as maintaining limited responsibility for environmental destruction. Its supply is directly linked to power production, often hydroelectric, as aluminum manufacture is a voracious consumer of electricity, a fact that kept its price relatively high until after World War II. Aluminum has several substitutes: copper in electrical hardware; magnesium, titanium, steel, silicon, zinc, and wood in buildings, railroads, and roads; and glass, paper, and steel in product packaging. Plain aluminum and its alloys is complemented with various aluminum composite materials (ACMs) for specific design-specifications. The demand for Alcoa's products cannot be generalized very much as to elasticity or inelasticity, given the wide variety of its products in a market contested by primary and secondary competitors. However, its raw material, bauxite, the basic aluminum ore, is considered elastic in local markets, as it is abundantly available around the world. Historically, one serious attempt to raise prices by a bauxite cartel in Haiti resulted in a total loss of market share when its producer quit the island. Alcoa's production of bauxite is capital intensive, as is mining in general, because of the amount of equipment, transportation, and infrastructure that must be invested in before the mining work even begins. Technology is obviously critical, and must be upgraded when doing so will lower costs or increase productivity, either through superior performance and/or replacement of manpower with increasingly robotic machinery. Technology is essential in the production of Alcoa's many industrial and consumer products. This requires an educated workforce, albeit a gradually smaller one. Like Fannie Mae, Alcoa's market as a smelter of aluminum from bauxite is arguably an oligopoly in the U.S. Due to the demands of electrical power-production required to make aluminum, barriers to entry are high. In 1938, Alcoa was actually held to be an illegal monopoly, although not in the secondary market (most aluminum in use is recycled). Ultimately Alcoa was not required to divest itself. It remains a powerful corporation, the third largest aluminum producer in the world. It bought out one of its major competitors, Reynolds, in 2000. The long-term profitability of bauxite and raw aluminum at current prices is stable. However there are three provisos: first, although bauxite is abundant, like any mined commodity it is not abundant everywhere at the same price — it is more difficult to get in some places than others, for any number of possible reasons, from technology to economics to politics. Second, the mining of bauxite does produce environmental damages, and increasingly nations are demanding more conservation of local resources and their restoration. (In 1990, Alcoa earned the U.N. Environmental Program's Global 500 Roll of Honour for Environmental Achievement award for the reforestation and recultivation of its bauxite mines in Western Australia.) All other forces being equal, should this type of expense increase generally throughout the industry, it will ironically tend to increase the price of bauxite, thus expanding its availability in currently marginal resource locations. Thirdly, increasingly sophisticated composite materials are being substituted for traditional aluminum alloys, as exampled by Boeing's 787 Dreamliner. Thus, at least in the aerospace markets, aluminum faces the prospect of declining market share. However, new technologies may open new markets as well. For now, this metal would appear to have a secure future, as does Alcoa itself.
Time is precious
don't waste it!
Get instant essay
writing help!
Plagiarism-free
guarantee
Privacy
guarantee
Secure
checkout
Money back
guarantee
Get a Free E-Book ($50 in value)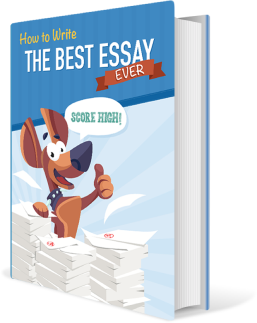 How To Write The Best Essay Ever!