Mill's Moral and Political Philosophy, Essay Example
Pages: 3
Words: 939
Essay
This Essay was written by one of our professional writers.

You are free to use it as an inspiration or a source for your own work.
Mill's "Utilitarianism" perfectly portrays the manner in which humanity works towards happiness each and everyday. In his essay, Mill describes utilitarianism as a theory in which actions are right as long as they have a tendency to promote happiness. He goes on to elaborate on the fact that if an action brings about the reverse of happiness, then the action is wrong. Although many individuals would assume that this definition is obvious, the manner in which Mill interprets what he theorizes is impeccable. Mill's argument on how happiness is the sole basis of morality resounds in my heart, because of how much I agree with it. Because of this, Mill is completely right when he states that humanity's ultimate goal is that of achieving perfect happiness, while all other objects and actions performed while in the process are only complementary to the main objective.
Many would argue that the true meaning of life is to be happy and content with oneself. These individuals would soon prove to be completely right, for every action that is performed within human nature is usually for one's own pleasure or a certain community's pleasure. These actions are done for one sole purpose, however, which is that of enhancing a certain way of life. As a result of this life enhancement, individuals attain happiness, for they have been provided with a different standard of living.
An important point that Mill makes is that people never desire anything but happiness. This holds true because throughout history, humanity has been shown to understood decisions that enhance their individual lives. One such example of this is the discrimination of African Americans. Of course, African Americans disapproved the manner in which they were and had been treated for centuries. As a result of this "lack of happiness" (as described by Mill), individuals assumed the responsibility to take it upon themselves to do something about the conflict at hand. As it is well-known, discrimination slowly ceased to exist because of so many individual's disapproval. Although Mill's "Utilitarianism" does not isolate discrimination as an individual topic, it is implied that he would agree that the end result was all due to his theory that individuals only seek to achieve happiness in their lives.
One important thing to take note of is that happiness is subjective. What is meant by this is that due to the fact that different things will make distinct individuals happy, then there is not one single thing that can make all individuals happy. Although this might sound confusing at first, after close analyzation, one is able to realize that this theory holds true as well. Mill portrays how every single individual's goals and accomplishments all serve as a constant reminder that it is in human nature for individuals to want to be happy under any circumstance. On that note, because of the way that Mill is able to describe happiness as pleasure and the absence of pain, it goes without saying that pleasure is subjective as well. For example, what makes a young five year old boy satisfied will not necessary have the same effect on a  fifty year old woman. This is all due to Mill's theory that it all relies on the individual and how he or she perceives it as.
On this same theory is the subject of justice. Mill is able to prove how all of the rights individuals currently have are only a result of individuals wanting to achieve a state of perfect happiness. Without a doubt, this holds true because every law, rule, and/or regulation that has been made in the past has been created in order to benefit a certain group of individuals. Therefore, what Mill is trying to say here is that individuals will always perform certain actions necessary so that they and their closest members will be at peace.  Mill also shows how all of the material goods, products, and/or services that individuals often rely on are meant to make them happy. For example, why do some people prefer a certain shampoo brand over another brand? The answer is quite simple actually: choosing a certain brand will make a different person happy because of how subjective happiness truly is.
Mill is completely right when he states that humanity's ultimate goal is that of achieving perfect happiness, while all other objects and actions performed while in the process are only complementary to the main objective. The reason as to why I so strongly agree with Mill's theory is because if a close look is taken at humanity, it is immediately seen that throughout every person's life, he or she seeks out what will make him or her happy. Although this might sound superficial, it is true. Why do people work for a job? Why do people want families? Why do people want to be famous? The answer lies in the happiness of the individual. As it has already been explained, due to the fact that happiness is completely subjective, individuals seek out distinct manners at times in order to achieve happiness. These mannerisms all depend on the individual and what he or she considers happiness to be. In my opinion, Mill was able to theorize into words what many individuals would not realize about humanity at first. He was able to find a common ground among all people: happiness.
Time is precious
don't waste it!
Get instant essay
writing help!
Plagiarism-free
guarantee
Privacy
guarantee
Secure
checkout
Money back
guarantee
Get a Free E-Book ($50 in value)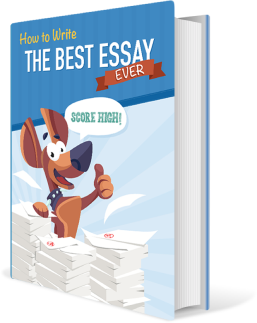 How To Write The Best Essay Ever!