Minority Language Use, Essay Example
Pages: 4
Words: 1088
Essay
This Essay was written by one of our professional writers.

You are free to use it as an inspiration or a source for your own work.
Minority Language Use Policies in Sweden
While Sweden seems to be a monolingual country, Hult (181) confirms that it is a multilingual polity. This indicates that the use of the five recognized minority languages need to be, and are controlled and protected by minority language law. The below study will review the minority language characteristics of Sweden, the surrounding legislation and policies, the rights of minorities to use their own ethnic dialect and language, and the impact of immigration on these policies. The main purpose of the review is to fully reveal how educational and language use strategies promote both the overall proficiency of Swedish and the preservation of minority languages.
Minority Policies And Language Rights
According to the 2007 fact sheet of the Government Offices of Sweden, "the objective of Sweden's minority policy is to protect the national minorities, strengthen their power to influence and support the historical minority languages to keep alive"(Government Offices of Sweden, 1). The fact sheet mentions five different minorities: Jews, the Roma, the Sami, the Swedish Finns and the Tornedalers. The country's minority policy is cross-sectoral, and involves education, language use, cultural support, and non-discrimination provisions. According to Lindberg (72), while "English is becoming increasingly common" in the country.  At the same time, over 200 minority languages are spoken, due to increased immigration, "an increasing proportion of the population in Sweden today speaks Swedish as a second language".
Historical Context
Due to the large number of ethnic minorities living in the country for centuries, they represent a large, diverse group with unique linguistic and cultural characteristics. Sami is one of the most problematic minority languages in Sweden. According to the Minority Rights website (Government Offices of Sweden), Sami people are indigenous in Scandinavia, and about 15-20.000 of them live in Sweden. The language is currently facing dangers and is likely to be disappearing soon. Sami was recognized as a minority language by Sweden in 2000. In areas where the density of Sami people is high, they are allowed to use their own language when communicating with government officials, in person, or in writing.
According to the Swedish Ombudsman's report (Pikkarainen and Brodin), national minorities have lived in Sweden for many centuries, but they were opposed by the majority. Historically, the government created policies that focused on assimilation and integration, instead of helping minorities cultivate and preserve their language and culture. The authors also confirm that "until the end of the 19th century, many schools in northern Sweden used Finnish and Sami as the language of education in early primary education" (Pikkarainen and Brodin, 5). Making primary education compulsory for minority children, such as the Sami and Roma in the 1960-s resulted in acculturation of ethnic groups.
Current Issues
The Minority Languages Act of Sweden is not enough to help minorities use their language and reconnect with their heritage. As the Minority Rights website confirms, as the languages have already started eroding, and the latest generation does not speak their own ethnic language fluently. Further, there are not enough officials who are able to communicate well in minority languages. Further, the Minority Languages Charter of the country recognizes all languages, it provides more rights for territorially linked languages than those of immigrants. Yiddish and Romani languages are less protected than for example Sami. According to Camauër, the situation of Roma people is extremely problematic, as – according to some reports – they lived in the country (and many other European countries) since the 16th century, however, there is no evidence for continuity. Further, in Europe, Romani people are commonly discriminated against.
Language Use
Pikkarainen and Brodin state that discrimination is still in place in the Swedish education system against minority groups. While pre-school and elderly care is provided partly or fully in minority languages, such as Sami, Meänkieli and Finnish, other languages are excluded from this provision. Bilingual education and minority culture curriculum is provided in schools where minorities are significant. Further, according to the Swedish government's fact sheet, the National Council for Cultural Affairs introduced a special fund for promoting minority culture and publications. Further, the Institute for Language and Folklore supports minority groups and organizations to maintain and cultivate their own language, while the Ombudsman's office creates policies to eliminate ethnic discrimination in the country. The Advisory Committee of the Council of Europe noted in their latest report that there is currently a lack of bilingual educational tools in primary and secondary schools, and advised the country's government to introduce a statutory obligation for bilingual education (Pikkarainen and Brodin, 30). The report also highlights that the country's Jewish schools do not involve ethnic minority leaders in policy and curriculum development.
The Impact Of Immigration
While officially recognized minority languages have a good position in Sweden, there is another language issue that needs to be tackled: migrants speaking Swedish as a second language. According to Camuer (70), "in present-day Sweden every twentieth person is a foreign citizen, every tenth was born outside the country and every fifth has her or his background in other countries or cultures". This means that while indigenous people's language rights are protected by a charter, immigrants are unable to maintain their cultural and linguistic identity.
The government focuses on integration and assimilation of migrants today, instead of helping them preserve their cultural heritage in their new country.  Camauër also states that the country's media policy does not successfully address the needs of immigrant minorities.
Conclusion
The above review of related documents, legislation, and issues has revealed that – while ethnic and linguistic minorities in Sweden are protected by law – there are several problems with the country's media policy, and bilingual education system. Cultural diversity of some minorities is protected and nurtured, while the discrimination of some groups, such as the Romani group is an issue not adequately tackled by the government.  The fact that the law does not protect regional (indigenous), immigrant, and sporadic minority groups equally means that current policies and initiatives need to be revised, to make sure that immigrant groups, with more than 200 native languages are protected, and their social, linguistic, and cultural needs are addressed.
Works Cited
Camauër, L. "Mapping Minorities and their Media: The National Context – Sweden" Nordicom Review. 2002. Print.
Government Offices of Sweden. National minorities and minority languages A summary of the Government's minority policy" 2007. Web.  <http://www.government.se/content/1/c6/08/56/35/3b0f796c.pdf>
Hult, F.  "Planning for Multilingualism and Minority Language Rights in Sweden" Language Policy. 2004. Print.
Lindberg, Inger. "Multilingual education: A Swedish perspective." Education in multicultural societies. Turkish and Swedish perspectives (2007): 71-90.
"Minority Rights" Website. n.d.  Web. <http://www.minorityrights.org/1506/sweden/sami.html>
Pikkarainen, H, and Brodin, B. "Discrimination of national minorities in the education system" 2008. Print.
Time is precious
don't waste it!
Get instant essay
writing help!
Plagiarism-free
guarantee
Privacy
guarantee
Secure
checkout
Money back
guarantee
Get a Free E-Book ($50 in value)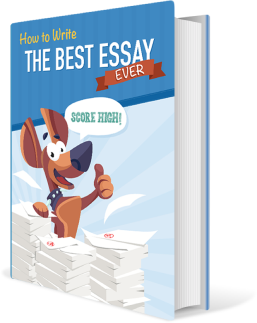 How To Write The Best Essay Ever!