Misleading, Descriptive, and Casual Research, Research Paper Example
This Research Paper was written by one of our professional writers.

You are free to use it as an inspiration or a source for your own work.
Misleading Evidence
The news article selected summarizes the findings of a study relating to income inequality in such a way that criticizes certain perspectives on the topic. Although income inequality was thought to provide incentives for those who work harder, new research shows that it only benefits the rich by cutting opportunity for the poor. The news report by Salon opens a new perspective on income inequality. The article entitled "Income inequality's a sick joke: A rising tide only lifts luxury yachts", completely contrasts against previous views of income inequality. Author Sean McElwee opens by refreshing the reader on the theories or myths that have been used to support the concept of income inequality. Before, Americans were persuaded to not worry about income inequality, because reducing poverty was the real issue. McElwee pointed out that Conservatives argued that increasing levels of income inequality actually stimulated growth in the economy because the "rising tide would lift all boats". Of course, the title of the article itself contradicts this quote, and McElwee debunks these myths with the support of new research from Branko Milanovic and Roy van der Weide. The new research study suggests that income inequality does not stimulate growth for the entire economy, only the rich. (McElwee, 2014)
McElwee's further uses Milanovic and van der Weide's research studies to argue that income inequality only promotes economic growth for the rich. He first shows a graph depicting the yearly real income growth from selected decades. The graph shows that throughout the 1960's, inequality was much lower than it is currently, and income growth was not only strong among all economic classes, but it actually slightly favored the poor. Throughout the 1980's and 1990's, income growth was in favor of the rich, but McElwee pointed out that this growth was not sufficient enough to make up for the significant losses taken by the poor and middle class. Looking into individual states, the research showed that income inequality was negative for the lower 25% of the population. McElwee again reminds the reader that income inequality only benefits the rich; and based on his research so far his claims seems agreeable. (McElwee, 2014)
It is very possible that the measurements presented in this news article could be misleading. The growths in income are for selected decades and based on state level surveys conducted only once per decade. First of all, conducting a survey may lead to inaccuracies because of the method of random sampling used. This does not mean that the findings are worthless, but they can easily be misinterpreted because random samples can be fabricated. For example, the survey may have been conducted in an area where income is more prone to decline due to economic circumstances. These findings may favor ones argument. The misleading correlations exist in the comparison of income growth between different decades. Economic factors were not the same in the decades where the study was conducted, so the samples provided would constitute as misleading evidence to an argument. Perhaps more accurate evidence would have been found in a study conducted in a single decade, comparing different states and how income inequality correlates as opposed to comparing the supposed trends of two economically different decades. (Remler & Ryzin, 2011)
Descriptive versus Casual Research
A major social issue that many people are talking about these days is the issue of minimum wage. Although minimum wage is designed to protect America's work force by providing a minimum standard of living, it has not been increased enough to keep up with the economy. Because cost of living in the US has significantly gone up, minimum wage needs to be raised counter balance it.  Getting a college education is imperative in order to secure a job that pays higher than minimum wage. However the cost of an education is continuously on the rise. Income inequality is dramatically skewed as the top 10 percent of income earners are generating excessive amounts of what could be distributed towards closing the wage gap. An increase in minimum wage increase would not only benefit the close the wage gap but would also stimulate the work force.
Because the cost of living in the US continues to rise, it has become virtually impossible to support a family on a minimum wage. Even for a person living on their own, the minimum wage just is not high enough to provide them a reasonable standard of living as living expenses are above their income bracket. With these issues of minimum wage come the factors of the labor market and income inequality. (Eggers & Macmillan, 2013)
Some descriptive questions that research could help answer might be some of the following:
Is minimum wage too low?
Should the government increase minimum wage?
Why is minimum wage a concern?
Is the current minimum wage ethically sound?
Some casual questions that research could help answer might be some of the following:
How will an increase in minimum wage affect prices?
Will a rise in minimum wage have an effect on federal and state taxes?
How does minimum wage contribute to income inequality?
What factors determine the minimum wage?
Is there any correlation between minimum wage and level of education?
With these questions presented along with some valid research and studies conducted, the issues of minimum wage might help one to understand the issues of minimum wage and a descriptive and casual sense. (Eggers & Macmillan, 2013)
References
Eggers, W. D., & Macmillan, P. (2013). The Solution Revolution: How Business, Government, and Social Enterprises Are Teaming Up to Solve Society's Toughest Problems. Harvard Business Review Press.
McElwee, S. (2014, October 4). Income inequality's sick joke: A rising tide only lifts luxury yachts. Retrieved from Salon: http://www.salon.com/2014/10/04/income_inequalitys_sick_joke_a_rising_tide_only_lifts_luxury_yachts/
Remler, D. K., & Ryzin, G. (2011). Research Methods in Practice: Strategies for Description and Causation. Sage Publications.
Stuck with your Research Paper?
Get in touch with one of our experts for instant help!
Messenger
Live chat
Time is precious
don't waste it!
Get instant essay
writing help!
Plagiarism-free
guarantee
Privacy
guarantee
Secure
checkout
Money back
guarantee
Get a Free E-Book ($50 in value)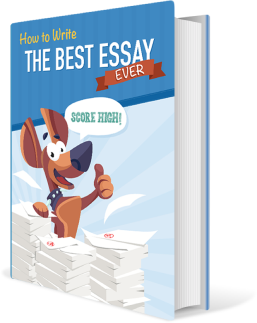 How To Write The Best Essay Ever!