Mistakes Are the Portals of Discovery, Essay Example
Pages: 4
Words: 1212
Essay
This Essay was written by one of our professional writers.

You are free to use it as an inspiration or a source for your own work.
James Joyce once famously opined that, "Mistakes are the portals of discovery." Indeed, rising up in the face of failure is the greatest glory that people experience, especially in such a hectic, fast-paced world. As time has passed, I believe that humans undergo intense emotions when they achieve success or failure, and these experiences shape their character, intellectual capacity, and ability to thrive in a constantly changing world. As Richard Pound, a successful Canadian businessman, once said, "Occasions for defining moments do not arise every day. When they do, we must seize the opportunities they present for improving everyone's life." I experienced such a defining moment in a former I had working at  a business firm, which caused a paradigm shift in how I viewed the world and transformed my life in ways that cannot be quantified. I realized that lessons gleaned from failure have been valuable to the success I achieved thereafter by contributing immensely to my personal growth and to my other accomplishments.
As an undergraduate student at Lehigh University, I was an active and high-achieving student. I double majored in Accounting and Finance, graduating with an overall grade point average of 3.6. Beyond pushing myself academically, I also immersed myself in various activities available within the college community. I participated on the men's Squash Team for three years on the #1 ranked team. In addition, I was a member of Beta Alpha Psi, which was the National Honor Finance/Accounting fraternity during my senior year in college, and was a member of Phi Eta Sigma, the National Honor Society, for my first two years. I was fortunate enough to  work as an apprentice instructor for Professor David Jones, a well-known professor in the College of Business and Economics at Lehigh University, for one academic year. I also worked as an ambassador for international admissions, and was treasurer for the Korean Students' Association. I was fortunate enough to work for two companies—Eton Corporation in Hong Kong and Hyundai Securities in South Korea—and found success in both. These early experiences left an indelible mark on my life and taught me invaluable lessons.
After successfully finalizing my undergraduate studies at Lehigh University with an Accounting and Finance degree, I found myself working for a number of firms working on projects that challenged me both intellectually and physically. After working for several firms in Hong Kong and Korea, I moved to Singapore and joined AQG Capital Management, one of the few quant hedge funds in Asia. I was so proud that I finally landed my dream job as a Junior Analyst at a Hedge Fund. This firm was not typical because only six individuals worked for the firm. Although the firm had an unusually small amount of employees, it was nonetheless compromised of extremely smart and ambitious individuals. As a result, I had a lot more responsibilities and duties than I was accustomed to when I worked for this firm.  I knew that the job would not be easy because of how fast-paced and dynamic the working environment in the firm was. I also was cognizant of the fact that if I did not working efficiently and diligently, I could lose my job, which called for effective time management and refined organizational and management skills. During my first working for the Quant Hedge Fund, I was given an assignment that had a tight, one-week deadline. The assignment was to devise a presentation on a new investment strategy that would viably work in Japan, Korea, Hong Kong, and Australia for members of the stock-trading team, which would be presented to the CEO. This first project was to develop a "momentum" trading strategy using an academic research paper. After spending nights with Excel, SQL, and VBA, I developed an experimental long-short investment model that selected stocks with the highest potential returns in Hong Kong, Japan, Australia, and South Korea. A week later, I presented the investment strategy I devised to the stock trading team, but they conveyed their dissatisfaction at my pitch. As a result, they did not present my material to the CEO.
This failure stuck with me for a very long time, as I initially felt as though I would never be successful in the world of finance and business. However, a senior official of the firm provided valuable feedback for my presentation. He stressed how important it is for me to report the status of any project I am working on a quotidian basis so that constant feedback is provided. Because I had failed to communicate with any senior officials, they assumed that the presentation was going smoothly. Unfortunately, that was not the case, which the subpar presentation underscored. I realized that communication is critical in working as a member of a team so that the work produced is in line with the firm's vision and other services that are in high demand.  Ultimately, this "failure" was a personal shortcoming more so than a professional one. The team knew the task was beyond the scope of my abilities, and they intentionally gave me this assignment to observe the way I worked and how I handled stress within a strict time deadline.
After this experience, I completely transformed the way I approached certain tasks and the methods deployed therein. Following the feedback I had been given, I drafted a clear and coherent strategy for every assignment I received. In addition, I always prepare a page with a stated problem, goal, scope, methodology, and process of how I planned to tackle the task at hand. After outlining my strategy, I always ask for feedback from senior officials in the firm. Listening to the valuable feedback dictated what direction I would go in thereafter to solve the posed problem. During each step, I maintained constant communication with the team I was working with in order to procure constructive criticism that would enhance the quality of my work. At the end of the workday, I would send an email with a summary page that described what I had done for the day and the plan I had for the project on the following workday. My initial failure drove me to become extremely organized and engaged in constant dialogue with other team members, which pleased senior officials because of how much the quality of my work was amplified as a result.  Over time, I became one of the best at my job and learned to love my line of work that I was continually involved in whilst working at the firm.
This experience was invaluable to me both personally and professionally because it provided me profound insight into the management skills while propelling me to embrace a new way of living. This new lifestyle transformed me into an individual who learns from mistakes, failures, and setbacks; who shows humility and accepts constructive criticism when it is give; and to be proactive. Since that experience, I have embraced optimism in any and all of my business ventures. I have also accepted the reality that while I may not always be the best at what I do, I have the capacity to work hard and be prepared for any future business endeavors that may open up for me in the near future. Learning from my mistakes and ensuring that mistakes and failures do not repeat are of paramount importance, so fully digesting and internalizing core issues helps me learn from any setbacks and failures. Today, I am an individual who bears a plethora of responsibilities,  and I hold myself accountable to both the failures and successes that I attain. . Failure is the only obstacle that must be overcome in order to achieve success. With this kind of attitude, I am confident that such experiences will allow me to explore aspects of my personality that I would have never otherwise examined.
Time is precious
don't waste it!
Get instant essay
writing help!
Plagiarism-free
guarantee
Privacy
guarantee
Secure
checkout
Money back
guarantee
Get a Free E-Book ($50 in value)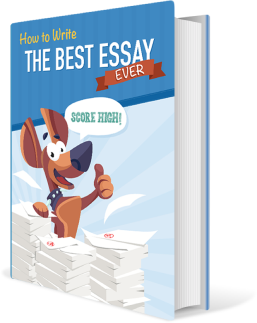 How To Write The Best Essay Ever!