Key Issues Facing Our Generation, Essay Example
Pages: 8
Words: 2088
Essay
This Essay was written by one of our professional writers.

You are free to use it as an inspiration or a source for your own work.
I have been fortunate enough during my educational career to have been exposed to a vast array of pedagogies that have fully enticed and engaged me in the learning process. These pedagogies have included project-based, inquiry-based, and problem-based approaches, all of which motivated me form a unique approach. These various methods represent different approaches—whether through problem-solving, direct discovery, collaborative efforts, and hands-on, empirical learning—utilized to maintain the embers of passion within me burning to learn more.  Indeed, I have had various instructors that exuded passion for their respective topics, which was infectious and cultivated an excitement in me for persistent learning.
Ultimately, I discovered that I am innately passionate about business and learning the intricacies of the business world. Education, to me, is not about school but a limitless curiosity and true fervor for knowledge. This passion for learning has propelled me to become more observant and cognizant of what is going on in the world around me. Being more attentive and observant of my surroundings has yielded a litany of tangible benefits, including an enhanced sense of creativity, a higher grade point average, and the ability to share new ideas and fresh insight in various contexts.
As I read about and follow current events on a quotidian basis, I feel as though I am a part of a very interesting and liminal generation defined by the advent of new technologies and mass education. During the Age of Information, technology has profoundly altered the way that people receive and digest information. The celeritous nature of the dissemination of a large volume of information vis-a-vis the internet and other digital interfaces has profoundly impacted the general population. In addition, the second Industrial Revolution spawned a mass education system which offered greatest access to education overall, which lifted the intellectual level within the general population. As a result, more people can engage in the international conversation about the challenges and problems the world continues to face while also enhancing how people communicate with one another.
Modern technology and mass education combined with information I gleaned from various current event stories and monographs I have recently read, I believe my generation faces four main challenges that must be addressed: illegal immigration in both Europe and the United States; the continued bifurcation of society due to socioeconomic issues, including the wealth gap between the rich and poor, a parity in wages between males and females, tax-related issues, and the minimum wage; social justice issues in relation to the intersectionality of race, gender, and sexual orientation issues; and technology and how these new technologies and technological advances have impacted the employment sector while also facilitating transportation in an increasingly busy and chaotic world.
Illegal immigration has emerged as a pressing yet politically divisive and controversial issue because rampant political instability and civil war has resulted in the dislocation of various peoples from their homes. In the Middle East and Africa, civil war has forced families from their home, while gangs have created rifts in Latin American countries such as Columbia, resulting in exiles searching for asylum in neighboring countries in the hope of living a better life outside of their motherlands. While these push factors have existed for centuries, illegal immigration is more pressing in the present day in large part because the Information Age has enabled people, even those living in Third World Countries, to have access to information. Moreover, mass education has granted people around the world have the opportunity to become literate and more informed. As a result, they are able to make wise decisions regarding whether or not they should migrate to another country for safety despite the known risks. In Europe, some countries are more willing and open to provide asylum to refugees, while others staunchly oppose it. In the United States, competing narratives about illegal immigration have germinated as a result of the upcoming presidential elections. There is a stark ideological divide between the Democrats and the Republicans, as the political climate has noticeably shifted towards the right on the political continuum. As a result, Republicans have articulated a highly conservative approach to illegal immigration. Donald Trump, the frontrunner for the Republican nomination, touts a political agenda in which all illegal immigrants living in the United States would be deported en masse. Moreover, he supports the construction of a nine-hundred foot wall across the U.S./Mexican border to ensure that "illegal aliens" cannot cross the border into the United States. Such lexicon discursively frames immigrants as less than human, thereby raising questions about how our generation should proceed in dealing with illegal immigration and the political ramifications therein because it will persist for a very long time. Although politicians and citizens have engaged in an ongoing dialogue about illegal immigration, no consensus has been reached due to ideological rifts and differences. I believe that more countries should offer asylum to refugees who were forcibly uprooted from their homes due to religious and political persecution. With regards to the  United States and Mexico, the U.S. should embrace systematic reform of its immigration policy and take responsibility for perpetuating poverty in Mexico as a result of Structural Adjustment Programs it has implemented not only in Mexico but also in other developing countries in need of financial assistance. An open door policy commensurate with policies from the past should be one resolution that the United States and other European nations should take into consideration.
Since the twentieth century, humanitarian efforts have proliferated as a result of the ubiquity of genocides, ethnic cleansing, and civil wars that have caught the attention of the international community and underscored how social injustice persists at the micro and macro levels. From a national standpoint, countries such as the United States confront issues raised by minorities because they continue to be treated as second-class citizens. Despite the fact that official discourses claim that America was constructed on the pillars of liberty, democracy and freedom, it is unequivocal that it is a nation that was founded upon the pillars of capitalism and white hegemony. As a result, the notion of America as a cultural melting pot and a place where every has the opportunity to succeed if they work hard is purely mythical. The modal subject remains the white, Anglo-Saxon, Protestant, heterosexual male, and those who deviate from it are rendered subaltern and second-class citizens.
Gay rights has emerged as a politically divisive and contentious issue because of recent political decisions at the state and federal level to legalize gay marriage. This shift towards favoring gay rights has fomented a cultural conservative backlash, as those who are to the extreme right on the political continuum disagree with the decision to render gay marriage on par with the "traditional" definition of marriage according to the Bible. Ironically, America is a secular nation in which state and religion remain separate, yet conservatives time and again spew vitriol and hateful messages. One poignant example is Kim Davis, a county clerk who refused to comply with the Supreme Court Decision mandating that all county clerks administer marriage licenses to both heterosexual and homosexual couples. She was incarcerated for her resistance, which ignited a political controversy in the United States that persists. Many theocratic, conservative countries in the Middle East, the majority of African countries and some countries in Asia prohibit gay marriages, and the penalty for engaging in homosexual acts can be severe depending on national context.
Racial inequality also remains a prominent issues in countries across the world, as non-whites continue to be treated as second-class citizens. The legacy of racism, especially against African Americans, is still evident, especially in the prison-industrial complex that ironically has rendered America, the so-called most free country in the world, the most incarcerated. 1 out of every 3 persons in the prison population is a black male, and police brutality waged against unarmed black teenagers continues to make headlines on a quotidian basis. My generation must address this challenge immediately, as globalization has rendered the borders of many countries porous. Attitudes towards minorities in foreign places have a large bearing on who travels where. As the world becomes more interconnected as a result of globalization and new technologies, it is crucial that pejorative stereotypes and attitudes towards subaltern groups be done away with. Viewing non-white individuals as subhuman or predisposed to criminality merely sustains past prejudices and renders it impossible for tolerance and social justice to exist in modern contexts. Although laws have been passed to enact change, the implementation of such policies has hitherto failed to alter perceptions and attitudes towards perceived subaltern groups.
In addition to illegal immigration and social justice as significant challenges, economic inequality continues to hamper both developed and developing countries alike, especially because of the recent financial crisis that wracked the globalized economy for the past decade. The widening bifurcation of society because of socioeconomic dislocation continues to perpetuate a wealth gap between the rich and poor. As evident in Capital, the best-selling book by Thomas Piketty, the wealth gap continues to widen for a litany of reasons. One postulation is that poorer people, especially those in developing countries, invest less in their self-improvement and education, which is why anti-inequality measures put pressure on governments to invest in those arenas. Households that depend on non-standard labor experience higher poverty levels than those households that do not, thereby cultivated a wider chasm between the rich and the poor.
The inefficacy of tax and benefit systems in redistributing income also contributes to this socioeconomic bifurcation in both developed and developing countries. The United States and OECD have proposed various tax reforms that render tax systems more transparent and simplified. Currently, various business firms and wealthy families can avoid paying stiff taxes because of the existence of several loopholes and tax havens. Flawed taxation systems exacerbate economic inequality, so it is important that legislative correctives be implemented in order to abate the ever-increasing wealth gap. Political clout is intrinsically linked to economic agency, so the widening inequality renders the socioeconomically impoverished underrepresented in the political arena.
Another economic issue related to economic inequality is the debate over the minimum wage, and whether or not it should be raised in order to address endemic poverty in certain communities. Indeed, raising the minimum wage would provide families living at the poverty line with more income for subsistence. However, raising the minimum wage may result in firms laying off employees because they cannot afford to employ as many people without losing profits, thereby increasing unemployment rates. Policymakers must take this tradeoff into account prior to changing and implementing a new policy.
Finally, technological advancements during the Age of Information poses various issues that have tangible effects on society at-large. Technological progress manifests in greater automation, robotic technologies, and machine-learning, all of which may potentially replace humans in the employment sector, thereby resulting in higher rates of unemployment. Firms like Air B&B and Uber are disrupting traditional businesses including taxis and other hotel chains. As such, policymakers and consumers alike have engaged in a dialogue about whether these services should me offered and allowed since their presence has resulted in a loss of jobs for traditional businesses and other unforeseen problems. However, such innovations also carry a vast array of benefits, as they enable people to connect with one another more easily and efficiently. The emergence of Web 2.0 facilitates communication across the globe. In addition, new technologies have led to more jobs, environmentally-friendly solutions, and a shared economy.
Due to the ubiquity of smartphones, tablets, and computers, people currently consume technology at an exponential and unprecedented rate. Technologies have facilitated the celeritous dissemination of information, thereby enhancing efforts made to have more informed citizens about current events and current issues. Unfortunately, new technologies pose some adverse ramifications, including a general decline in literacy rates. Text messaging is a phenomenon that has been embraced by citizens across the world, yet studies show that individuals who text message frequently demonstrate a decline in their literacy because of "text speak." Thus, while technological advances enhance the quality of life for people in some respects, they also have downsides that my generation must confront, especially because of how dependent we have become on technology for our everyday lives.
I believe that the key challenges facing my generation are immigration, socioeconomic boundaries, minority acknowledgement, and technological progress. My generation is a part of a liminal period of transition towards a digitized and technologically structured world fabric. The world is a fast-paced, and dynamic environment that individuals must be able to adequately navigate in order to thrive. My limitless curiosity and fervor for knowledge has driven to pursue a career in business. I hope to gain the business acumen and ample knowledge in order to contribute significantly to society at-large and the international community.
Time is precious
don't waste it!
Get instant essay
writing help!
Plagiarism-free
guarantee
Privacy
guarantee
Secure
checkout
Money back
guarantee
Get a Free E-Book ($50 in value)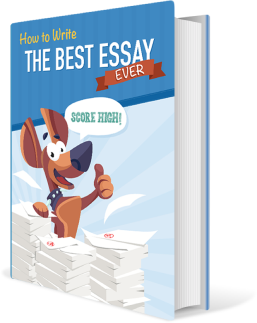 How To Write The Best Essay Ever!