Moa Zedong, Research Paper Example
This Research Paper was written by one of our professional writers.

You are free to use it as an inspiration or a source for your own work.
Introduction
Moa Zedong or Mao Tse-tung was a Chinese Communist, who was the founding father of Peoples Republic of China. Moa became one the most controversial figures in history that was given full credit for forcing imperialism out of China. Mao Tse-tung was the principal Chinese Marxist theorist, soldier and statesman who led his nation's phenomenal China's Cultural Revolution (Biography, 2015). He represented the culture and values of China that was emulated in his political, agriculture, and military excursions. Mao Zedong is considered to be the father of Communist China and alongside Sun Yat-sen and Chiang Kai-shek played a fundamental part in China's recent history (The History Learning Site, 2015). It was documented that Mao was groom to be a great leader from an early age because he was a voracious reader. He early years were occupied with Chinese novels of rebellion, military strategies and devastating military conquest (Asia for Educators, 2015). It was clear that Mao Zedong was determine to lead the Chinese nation into the new Chinese world using Marxism and strong propaganda to earn the respect and support of the Chinese people.
Methods
Moa Zedong methods leadership methods were historically because he represented the poor or peasant class of China that were underrepresented. He used military savvy and strategic Guerrilla methods to overthrow the Japanese old imperialist regime. His warfare methods against the Japanese army was called the Peoples War. His warfare methods were unleased on the Chinese people with brutal enslavement camps, public executions, and targeted assassination of any intellectual parties especially teachers. Moa Zedong embarked on a social attack on educators by sending military teams to find the intellections parade them around the country in costumes to humiliate and intimidate the Chinese people (Biography, 2015). The starvation of the Chinese people was hidden as agriculture initiatives to ensure China food for the future.
Influences
Moa Zedong brought the leadership and the county into a new world by building a world power that relinquish old traditions. His influence over the Chinese people still exist today as the leaders still oppress any intellectual parties that go against the Marxism way of thinking. Mao Zedong was one of the most influential political figures of the twentieth century. He influence all political movements in China as the founder of the CCP (Communist Party). Moa single handily built the military faction called the Red Army. This was the military group that defended China from the Japanese intrusions at the base Jiangxi province. His influence did not stop at the military ventures because he consolidated his power and rule over the Chinese parties. Moa Zedong has great influence as the Part Chairman which included his successful guerilla warfare that help spread communism in China.
Tactics
Moa Zedong was one the worst mass murders of human people in history. He used starvation, executions, deadly oppression and mass killings of the Chinese people. The greatest mass murder in history was Moa Zedong who went on a killing spree that killed an estimated 65 million Chinese mercilessly (Edwards, 2010). Zedong is the perfect example of a leader that used his cult of personality to destroy his own Chinese people with mass negative media, Marxism propaganda, and his charismatic authoritative figure. He believe it was his divine right to as ruler of China to make oppressive and deadly polices because he believe them to be his divine right. One the worst starvation campaigns in history that methodically starved Chinese people in the name of a new Chinese world. Deaths from hunger reached more than 50 percent in some Chinese villages. The total number of dead from 1959 to 1961 was between 30 million and 40 million, the population of California (Edwards, 2010).
Religious
Moa Zedong used his power to suppress any religious movements because he believe religion was poison. His propaganda used the Chinese people fear of Nazism to control the Chinese people religious freedoms. This was part of Moa Zedong cultural reprogramming with a new culture message that religion should be eradicated from China (Clare, 2015).  He accomplished his goals of pushing religion out of China by destroying churches, mass murders of priest or anyone who believe in religion was immediately hurt or beaten to death. However, he allowed some churches to remain to give the appearance that his was tolerate of churches but they had to preach communism (Clare, 2015).
Psychological
Moa Zedong is still respected and visited by large crowds by Chinese people today which shows the psychological damage caused by Zedong. And yet Mao Zedong remains the most honored figure in the Chinese Communist Party. At one end of historic Tiananmen Square is Mao's mausoleum, visited daily by large, respectful crowds. At the other end of the square is a giant portrait of Mao above the entrance to the Forbidden City (Edwards, 2010).His social and psychological way of life still exist in China as the present rulers oppress or kill anyone with intellectual disobedience. To completely understand the state of mind of the Chinese people is based on Moa Zedong death in 1976 which plummeted the entire country into a state of despair and depression. His propaganda still run deeps in the veins of ancestors that raised their young on these principles making excuses for the millions that died in the name of the Great Leap Forward (The History Learning Site, 2015).
Political approaches
Moa Zedong might be considered a mass murder but his political prowess has been well documented. He started his political education by reading all radical Marxism books as a library assistant at Peking University in 1921(The History Learning Site,2015). This build the foundation of Marxism theories on how to build a weak country. Moa Zedong next political move was in 1945 where he learned and mastered guerilla warfare while being appointed as the Chairman of the People's Republic China in 1949(The History Learning Site, 2015). He continued his political approaches by standing against Russia while openly opposing Khrushchev while pushing his five year plan called the Great Leap Forward. In another political move to gain more power Zedong gave up his position of Head of State to remain Chairman. It was clear that his political savvy contributed to his continued reign in China.
References
Biography. (2015). Mao Tse-tung: Biography. Retrieved from http://www.biography.com/people/mao-tse-tung-9398142
Claire. J. (2015). The impact of Communist reforms 1949-1963. Retrieve from http://www.johndclare.net/China7.htm
Edwards, L. (2010).The legacy of Mao Zedong is mass murder. Retrieved from http://www.heritage.org/research/commentary/2010/02/the-legacy-of-mao-zedong-is-mass-murder
The History Learning Site. (2015).Modern world history: China 1900 to 1976: Mao Zedong. Retrieved from http://www.historylearningsite.co.uk/modern-world-history-1918-to-1980/china-1900-to-1976/mao-zedong/
Stuck with your Research Paper?
Get in touch with one of our experts for instant help!
Messenger
Live chat
Time is precious
don't waste it!
Get instant essay
writing help!
Plagiarism-free
guarantee
Privacy
guarantee
Secure
checkout
Money back
guarantee
Get a Free E-Book ($50 in value)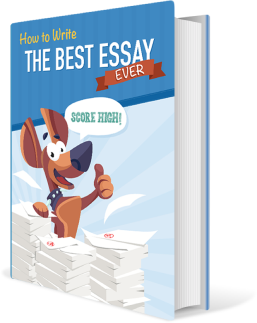 How To Write The Best Essay Ever!