Money and Capital Markets, Essay Example
Pages: 3
Words: 917
Essay
This Essay was written by one of our professional writers.

You are free to use it as an inspiration or a source for your own work.
Considering any given supply of currency circulating within the economy, a decreased level in prices will surely lead to an effect of lower interest rates. If interest rates are lower in the economy, then it will become much more convenient as well as easier for both consumer parties and firms in the market to make purchases and borrow money in the form of loans. In turn, the demand for goods or services in the economy will rise.
The Fed is in a position to make the decision on how they want the interest rates to affect the economy. They currently have two options. Either they may raise the interest rates come September, or they may delay the increase until 2016. It is most likely that they will put the increase in effect come September, which is the more adequate decision for the betterment of the economy. (Investopedia)
In a report by the Wall Street Journal, Jerome Powell, who is currently serving in Washington as a Federal Reserve governor, forecasted that there will be gradual rises in the interest rates come September courtesy of the United States Central Bank. Governor Powell suggested that this rise in the interest rates in September would significantly stimulate a stronger growth in the economy just after the first quarter. Powell's expectations for this increase will be a rise in the job market as well as inflation. The Fed has a goal of inflation rising by 2%. (Leubsdorf and McGrane)
Governor Powell is now the 3rd policy maker with the Fed to come up with a plan of where the interest rate may go throughout 2015. It was noted that one possible obstacle for the Fed is the presence of a stronger currency in the US dollar, which Governor Powell noted may make for a difficulty towards economic growth by making US exportations more costly. It was also acknowledged that a continuation of impairments regarding global growth would make for another obstacle for the US economy. Harder capital and liquidity regulations are probably contributing to a decrease in factors of bond market liquidity. Greater volatility stimulated by the decrease in market liquidity is not very likely to make a significant impact on the US economy. (Leubsdorf and McGrane)
Bothe higher and lower interest rates are simply a means to an end for the Fed. The Fed's primary goal is to change output. This may be in the form of either slowing down or speeding up the economy by influencing aggregated demand. The Fed affects interest rates, which in turn affects investments, which is a component of Gross Domestic Product or (GDP), and then finally the GDP itself. Consumption as well as investment activities can depend on interest rates. (Sharf)
Suppose the Fed lowers the US interest rates through an open market purchase of bonds. As a result, investors in the US will be earning rather lower interest rates and will seek to invest some of their funds in foreign markets abroad. In order to invest into foreign markets, these investors will need to sell their US dollars or (USD) in exchange for foreign currency of the nation which they plan to invest. This will in turn affect the foreign exchange rate. As more investors sell their USDs in exchange for foreign currencies, the exchange rate will decrease. A significant drop in the foreign exchange rate will decrease the value of the USD. This means that is the Fed chooses not to raise interest rates; then the USD will depreciate in value, giving consumers and investors less purchase power. (Gillespie)
In a report by Forbes, the Bureau of Economic Analysis disclosed their 3rd measure of real GDP for the 1st quarter of 2015 — which comprised of January, February and March. These projections presented an output in the US falling at a rate of 0.2%. This is significant deceleration from the 4th quarter of last year when the real GDP grew at a rate of 2.2%. (Sharf)
A report by CBS news predicted two possible outcomes from the Fed's decision regarding interest rates. The 1st possible outcome would lead to a fall to a "one-and-done" rate rise. That would be a compelling scenario which is very similar to the results of a descending modification in the rate of effective federal funds. The second outcome may implicate the allowance of the double forecast in the rate of effective federal funds.  (Mirhaydari)
If the Fed decides to raise the interest rates in the economy come September—which they should—it would be the first time they did so in about 9 years. The USD is at its strongest right now since the financial crisis of 2008. This would be a good test of the economy to see whether or not it can handle increased interest rates. Considering international trade, a rise in interest rates would increase GDP. There are inevitable consequences on both ends of the Fed's decision, but it is better that they make the increase now while the USD is still strong. Waiting until 2016 may carry even more severe consequences. (Mirhaydari)
Works Cited
Gillespie, Patrick. Fed: No rate hike in June, but more hints for September. 2015. 26 June 2015 <http://money.cnn.com/2015/06/17/news/economy/federal-reserve-interest-rate-janet-yellen/>.
Investopedia. Macroeconomics – Money, Interest, Real GDP, and the Price Level. 2015. 26 June 2015 <http://www.investopedia.com/exam-guide/cfa-level-1/macroeconomics/supply-demand-money.asp>.
Leubsdorf, Ben and Victoria McGrane. Fed's Powell Sees Potential for Rate Rise by September. 2015. 26 June 2015 <http://www.wsj.com/articles/feds-powell-sees-conditions-for-raising-rates-as-soon-as-september-1435064552>.
Mirhaydari, Anthony. Is the Federal Reserve about to raise interest rates? 2015. 26 June 2015 <http://www.cbsnews.com/news/what-to-expect-from-yellen/>.
Sharf, Samantha. Lighter GDP Contraction Hikes Confidence Fed Rate Move Coming In September. 2015. 26 June 2015 <http://www.forbes.com/sites/samanthasharf/2015/06/24/lighter-gdp-contraction-hikes-confidence-fed-rate-move-coming-in-september/>.
Time is precious
don't waste it!
Get instant essay
writing help!
Plagiarism-free
guarantee
Privacy
guarantee
Secure
checkout
Money back
guarantee
Get a Free E-Book ($50 in value)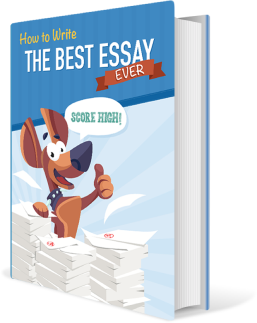 How To Write The Best Essay Ever!