Money Laundering and Globalization, Research Paper Example
This Research Paper was written by one of our professional writers.

You are free to use it as an inspiration or a source for your own work.
Introduction
Globalization has created new challenges for international law enforcement agencies, due to the increased level of transnational crime. Today, after the development of online banking and e-commerce, it seems like new challenges are represented each day. Money laundering, defined as an activity to make illegally gained money appear clean is a worldwide issue, and policymakers need to try to get ahead of criminals to prevent further issues arising. Recent changes in international financial markets, the introduction of new trade agreements and collaborations, as well as the increased impact of globalization make fighting against money laundering extremely hard. Policymakers and law enforcement professionals need to rely on international networking and frameworks that are at least one step ahead of criminals.
Purpose of the Study
The author of the current study would like to review related articles and books, policy recommendations, and news articles in order to reveal the most effective methods used globally to tackle money laundering. The current literature review is also attempting to reveal the most successful methods that are used internationally to identify criminal activities and prevent money laundering. The author would like to analyze related policies, recommendations, and publications to identify the main challenges and most successful solutions for the issues arising from the globalization of markets.
Literature Review
Book 1:
Baere (2003) states that the a quiet revolution started in international law enforcement in the last decade of the 20th century, due to the impact of globalization. Legal reporting requirements were introduced in order to successfully identify money laundering activities. However, national policies and regulations are no longer enough, as there are many criminal groups operating in multiple countries. While customs and banking rules are in operation in the majority of countries, tackling international crime raises new challenges.
Book 2:
Unger & Van der Linde's book (2013) describes the latest trends of money laundering as a movement from Al Capone to Al Qaeda. One of the main challenges that the authors identify is that money laundering has no direct effects, and it is a victimless crime. As such, it is harder to investigate and tackle. On the other hand, money laundering is often used to fund terrorist groups internationally, therefore, it should be taken extremely seriously. The main problem is that researchers and policymakers today can only estimate the amount laundered through illegal channels and the activities' political and economic impact. This means that effective monitoring systems need to be implemented by law enforcement organizations and financial companies to increase the detection rate.
Book 3:
Hopton (2009) investigates the business impact of money laundering and regulations. The guidebook provides useful information for businesses on how to protect their interest and learn to identify money from illegal proceeds. As the author confirms: "Money laundering is therefore as much about disguising the ownership of property as it is about converting or washing criminal property" (Hopton, 2009. p. 2). As money laundering is everyone's responsibility, and all businesses are at risk of becoming an instrument for criminals to help them clean their money, it is important to create awareness of the above highlighted threats in the business  world.
Book 4:
For the purpose of policy research, Stessens' (2000) book provides essential guidelines and comprehensive timelines. The author reviews the development of anti money-laundering policies around the world, and their impact on organized crime, as well as terrorism. According to the author, one of the first countries that introduced money laundering regulations and reporting requirements was the United Kingdom. Other countries were also encouraged by the Hodgson Committee to develop policies and crime detection mechanisms.
Newspaper 1:
Recent developments in anti money-laundering policies and regulations highlight some of the successful methods used by policymakers to identify, follow, and investigate the source of illegal transactions, often going through several countries and bank systems. The Financial Times (Parker, 2015) reports that in the United Kingdom a new anti-money laundering regime was introduced this year, providing policies, detailed procedures, and guidelines for the most affected industries to enable managers eliminate the risk and make their organization less vulnerable to taking part in criminals' money laundering schemes.
Newspaper 2:
Further, a Business Insider article (La Roche, 2015) highlights one of the emerging issues of cyber crime related to virtual currency. The lack or regulation surrounding Bitcoin opened ways for individuals to use the currency for money laundering, and hiding the proceeds of crime, such as drug distribution, black market sales, and computer hacking. The above article is extremely interesting, as it focuses on a recent development of internet based payment systems being used for hiding the proceeds of criminal activities.
Journal articles 1:
A recent World Bank report (Chatain et al., 2009) provides guidelines for financial institutions and highlight successful supervisory framework models that can be applied by any government or company. The overview focuses on crime detection, identification of customers, and safety precautions that should be applied by all companies involved in international trade.
Journal articles 2:
A Financial Action Task Force report (2013) provides some important guidelines for legal sector professionals, highlighting the red flag indicators that help identify money laundering activity.
Journal articles 3:
Blum et al.'s (1999) review highlights the conflicts created between banking secrecy legislation and money laundering reporting requirements.
Journal articles 4:
Levi & Reuter's (2006) review of criminal activities related to money laundering approach the problem from the law enforcement perspective, and state that regulations are becoming effective ways of tackling drug and terrorism related crime, however, it is not known how much money is laundered without officials' knowledge.
Journal articles 5:
One of the emerging methods of criminals to hide the proceeds of their illegal activities: cybercrime is analyzed by Molander et al.'s (1998) report. The article explains how cyberpayments facilitate money laundering on a global scale, and how fast the methods of criminal groups develop to avoid being detected by law enforcement officials.
Journal articles 6:
Finally, Ferragut's (2012) review of the latest trends in international organized crime and cross-border operations highlights some of the emerging methods used by criminals to make illicit earnings appear clean.
Conclusion
The above review of related literature has highlighted that money laundering is a current, fast evolving, and sophisticated criminal activity that can affect businesses, governments, as well as financial institutions. The spread of transnational crime and the impact of globalization, along with the development of internet payment systems and the introduction of virtual currencies create further challenges for policymakers and researchers to develop effective frameworks for detection, communication, reporting, and investigation. In order to catch up with the development of new money laundering methods introduced online and offline by international criminal gangs, there is a need for global collaboration of companies, financial institutions, and governments. Further, regulations related to online trading and virtual payments need to be clarified and further developed to tackle the most recent processes used by criminals.
References
Beare, M. E. (2003). Critical reflections on transnational organized crime, money laundering and corruption. University of Toronto Press.
Blum, J. A., Levi, M., Naylor, R. T., & Williams, P. (1999). Financial havens, banking secrecy and money-laundering.
Chatain, P. L., McDowell, J., Mousset, C., Schott, P. A., & Van der Does, E. (2009). Preventing Money Laundering and Terrorist Financing. Preventing Money Laundering and Terrorism Financing, 1(1), 1-271.
Ferragut, S. (2012). Organized Crime, Illicit Drugs and Money Laundering: the United States and Mexico. International Security Programme Paper, 1.
Financial Action Task Force. (2013). Money laundering and terrorist financing: Vulnerabilities of commercial websites and internet payment systems. 2008. Financing. Preventing Money Laundering and Terrorism Financing, 1(1), 1-271.
Hopton, D. (2009). Money laundering: a concise guide for all business. Gower Publishing, Ltd..
La Roche, J. (2015) Report: Two former Federal agents are being charged with Bitcoin money laundering.Business Insider, March 30, 2015
Levi, M., & Reuter, P. (2006). Money laundering.Crime and Justice, 34(1), 289-375.
Molander, R. C., Mussington, D. A., Mussington, D., & Wilson, P. A. (1998). Cyberpayments and money laundering: Problems and promise (Vol. 965). Rand Corporation.
Parker, G. (2015) Ministers seek to cut red tape in UK anti-money laundering regime. Financial Times. August 28, 2015
Stessens, G. (2000). Money laundering: a new international law enforcement model (Vol. 15). Cambridge University Press.
Unger, B., & Van der Linde, D. (Eds.). (2013).Research Handbook on Money Laundering. Edward Elgar Publishing.
Stuck with your Research Paper?
Get in touch with one of our experts for instant help!
Messenger
Live chat
Time is precious
don't waste it!
Get instant essay
writing help!
Plagiarism-free
guarantee
Privacy
guarantee
Secure
checkout
Money back
guarantee
Get a Free E-Book ($50 in value)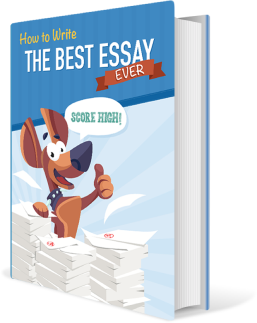 How To Write The Best Essay Ever!