To My Dear and Loving Husband by Anne Bradstreet, Essay Example
Pages: 4
Words: 1114
Essay
This Essay was written by one of our professional writers.

You are free to use it as an inspiration or a source for your own work.
Anne Bradstreet, a seventeenth century American poet, lived during a time when women were excluded from authoring literature and poetry. As the first female poet and author to publish her works on her own name in Puritan Amer ica, Bradstreet's poetic skills measured up to the writings of the great male poets of her time. Her poem reflects on the restrictions of women's social roles in Puritan America .
In her poem entitled "To My Dear and Loving Husband," she describes a typical scene of her life. In the scene her husband, Simon Bradstreet, is absent from home as she sits alone, peering out of a window.  Through the window she can see the chaotic life and hustle and bustle on the road. She paints a scene of isolation, in which she misses her dear husband so much that she almost becomes physically sick. Bradstreet's "To My Dear and Loving Husband" reflects various aspects of women's lives. Considering the place women occupied in the literary world during the eighteenth century, it is clear that Bradstreet uses various writing tools in "My Dear and Loving Husband" not only to show her literary genius, but also to criticize the patriarchal limits that had, during that time, prevented women from becoming poets and writers (Campbell, 1981). At the same time, her tone and language reflect the place of women in a society that was impacted by the idea that women should be confined to the home while men participated in politics and business.  Ultimately, "To My Dear and Loving Husband" conveys why Bradstreet is one of the most significant female poets in American history.
The poem begins with the speaker – most likely Bradstreet herself – describing how she and her husband had a great relationship. The speaker expands on her undying love and how much she truly values and appreciates the love of her husband. She speaks of how she will never be able to repay her husband for his love. In the first line of the poem, the speakers states, "If ever two were one, then surely we," suggesting that her husband makes her feel whole (Bradstreet, 2012, Line 1). The poem concludes with the speaker reiterating the need for herself and her beloved husband to "persevere" in their loving union so that their love will remain eternal. Although Bradstreet stresses the great love she has for her husband, she also seems to be aware of social issues that exclude women from participating in various activities. In the beginning of her poem, she criticizes how women are treated unfairly and how men are considered to be superior to women in the contemporary society.
In the second line of the poem, the speaker confidently states, "If ever man were loved by wife, then thee" (Bradstreet, 2012, line 2). This line is in close alignment with the first line, yet Bradstreet creatively suggests that while she feels whole because of the love of her husband, her love for her husband completes him and enables him to fulfill his social roles. Such revolutionary concept was not accepted during a time period in which poetry and writing was strictly a male activity, and women's place in society restricted to homemaking. The speaker claims that no other Puritan woman loves their husband more than she loves hers, as "rivers cannot quench" the love and desire she feels for her spouse (Bradstreet, 2012, line 7). This short poem is similar to a Shakespearean love poem in form, tone, and content.
The explicit emotional and sensual account of how Bradstreet felt towards her husband was considered improper for Puritan women to openly express. Thus, this poem further reveals how Bradstreet was aiming to reveal the lies of Puritan society that claimed it was equal for all, yet placed women lower on the social level than their male counterparts. She felt restricted by the rules to fulfilling her duty as a respectable, Puritan woman. Although the speaker uses loving language to describe her love for her husband, there are lines scattered throughout that are filled with criticism and sarcasm, She states "thy love is such that I can no way repay," and the word repay suggests that she cannot repay him because as a woman she was restricted to relying on her husband,  not able to earn her own living (Bradstreet, 2012, Line 9).  The hints demonstrate the conflict of the poet between presenting herself as an ideal Puritan woman and as an advocate for the women in her society. Such conflicts are more evident when she moves the focus of the poem away from the sensual, loving aspects, towards a more spiritual tone. Because she cannot repay her husband, she prays that God and heaven will "reward thee manifold" by making the love between the speaker and her husband eternal (Bradstreet, 2012, Line 9). Marriage was important in Puritan society, and was considered a religious institution, in which men and women remained married for their entire lives. However, marriage and its duties should never distract one from God and religion. It is quite interesting that the majority of Bradstreet's poem focused on her undying devotion and attraction to her husband, while religion is merely secondary and only mentioned in the end. This poem demonstrates the struggles Bradstreet faced as a Puritan woman, who wanted to be respected as a good wife, yet also wanted to show her individuality which men disapproved of.
It is clear through her poetry that Bradstreet struggled with societal demands, as she sought to uphold a level of respectability and religious devotion while putting subversive ideas into her works (Martin, 1979). "To My Dear and Loving Husband" reflects the various problems of women in early America, who actively wanted to express her individuality in a society. The society did not respect personal individuality, and only accepted poetry that contained religious content praising the divine. Bradstreet daringly moved away from traditional topics and themes in this poem, and made her own personal experiences valid subject of poetry.  Struggling to be restricted to the role the society considered respectable – devoted mother and wife who worshiped her husband and ignored various matters that took place outside of the home –  she could assert her individual voice and poetic talent that emphasized the obstacles women faced due to the patriarchal nature of early American society.
References
Bradstreet, A. (2012). To my dear and loving husband. In X. J. Kennedy and D. Gioia, (Eds.), The Literature Collection:An E-Text [VitalSource digital version] (p. 658). Boston, MA: Pearson Education, Inc
Campbell, H. (1981). Anne Bradstreet and her time. Boston: Lothrop.
Martin, W. (1979). Anne Bradstreet's poetry: A study in subversive piety, in Shakespeare's sisters, edited by S. Gilbert and S. Gubr. Bloomington: Indiana Press. 14-31.
Time is precious
don't waste it!
Get instant essay
writing help!
Plagiarism-free
guarantee
Privacy
guarantee
Secure
checkout
Money back
guarantee
Get a Free E-Book ($50 in value)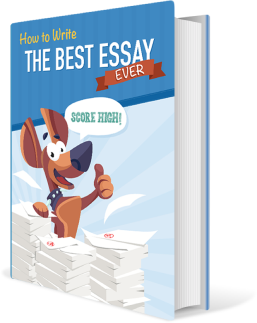 How To Write The Best Essay Ever!