Motivation and Emotions, Essay Example
Pages: 4
Words: 1083
Essay
This Essay was written by one of our professional writers.

You are free to use it as an inspiration or a source for your own work.
Humans act based on how much they are motivated to complete a particular task. It could not be denied that the term "motivation" often refers to the condition by which one's desires are being supported by the drive that a person develops through time. With the existence of such drive, an individual becomes focused and determined on attaining what he has set his mind into. This is where actions come into account. While inner drive pushes a person to desire to acquire something, actions make things happen; allowing an individual to realize the worth and the value of the desire that they have set their attention into.
In this discussion, the correlation between motivation and action shall be presented through the identification of how one's desire to eat is being pushed forward through a determination of motivation based on how one views food and its value as a response to a particular craving. Hunger is an agent of motivation that is seen to dictate to an individual that he does need to take in food in order to fill in the void that is assumed because of the emergence of hunger. Noticeably though, it could be recognized that hunger is basically developed through the existence of several elements that redefine the condition by which one ideally views the value of food as part of the element that satisfies their desire.
For instance, in the world that humans live in at present, there exists several points of interest that often get the attention of individuals especially in the way they are motivated to act upon particular desires. Food, being one of the most basic elements of human survival, is used by commerce as one of the primary products offered to the public. To make the motivation even more effective in getting the attention of the people, food preparation has become even more extensive and is not simply made to feed the people but to respond to a particular sense of satisfaction that goes beyond simply covering up for the hunger that might be felt by the individual.
Food advertisements are made even more attractive. While everything comes with a price, the creation of reflective ads that redefine the consistency by which food is viewed as a basic commodity makes such prices rather secondary when it comes to the concern of the people. This is understood in psychology as the system of cognitive response. Noticeably, this response entails the condition by which one is affected by particular environmental points that makes the process of understanding more extensive especially involving external elements of concern that instantiate a sense of control on how one views and accepts a matter internally.
One example of this condition would be placing a person in a mall where there are several establishments of food stalls that offer different genres of food choices. While the person might not have been hungry as he entered the establishment at first, walking around the area and looking through suggestive visual ads makes the condition of developing a desire even much contentious to handle. Once the interest develops, it could be considered that the desire develops as well. What make such elemental transformation of cognition effective enough to dictate on one's action is the manner by which such desire becomes a valid source of action that pushes one to take side on what he wants and what he needs and make a move on how he is going to respond to such condition of wanting something.
The repetitive visual suggestions that are presented to the person make it easier for him to come up with a final decision of actually embracing the possibility of making such desires realistic thus allowing themselves to embrace the satisfaction that comes along with the acquiring of such desire. While a person may not be truly hungry [as suggested by his biological system], his desire to eat becomes the primary source of such "supposed hunger"; this desire, as suggested by what he sees becomes a craving that intends to be responded to. The way a person responds to such desire is the primary source of satisfaction that ends the desire.
Food may be a common element for survival. Nevertheless, because of the emergence of the modern concepts of marketing and commercial promotion, it could not be denied that food choices have become more sophisticated and are offered to the market with the use of competitive campaign operations. This is the reason why food marketers make sure that they do utilize the cognitive process of influencing their target market through suggestive visuals; matters that makes food choices more inviting to some and not to others. In relation to this evaluation of actuality, it could be realized that when food is viewed by persons as an element of satisfaction, the possibility of seeing food as a desire and not as a basic need may develop. The issues of obesity and other ailments related to over eating are often accounted to be caused by such desire promoted through commercial campaigns, thus making it harder for individuals to resist hunger induced by the constant emergence of ads that are designed to make food choices more reflective and definitive of the desire of one to be satisfied with what he eats not because he is hungry but because he requires such psychological satisfaction coming from the act of eating and being satisfied with the taste of the food choices he takes in.
Most likely, as discussed in this presentation, food becomes a primary tool of response to the desire of humans to be contained well with the food they eat. This desire, being psychological as it is, if not controlled, could bring in more problem than healthier choices. Noticeably, the way a human individual views food and its value would affect how much he takes in as part of his diet. Most often than not, some use food as personal treatment for depression; one that basically attests to the idea that hunger in itself is not influenced by mere biological elements that distinguish one's desire to manage the way he takes in food. Instead, there are particular elements that contribute to the development of hunger; one that is often considered to be more dependent on the psychological behavior and being of an individual.
References
Carver, C.S.; Scheier, M.F. (2001), On the self-regulation of behavior, New York: Cambridge University Press, p. 460.
Cervone, D.; Shadel, W.G.; Smith, Ronald E.; Fiori, Marina (2006), "Self-Regulation: Reminders and Suggestions from Personality Science", Applied Psychology: an International Review 55 (3): 333–385.
Time is precious
don't waste it!
Get instant essay
writing help!
Plagiarism-free
guarantee
Privacy
guarantee
Secure
checkout
Money back
guarantee
Get a Free E-Book ($50 in value)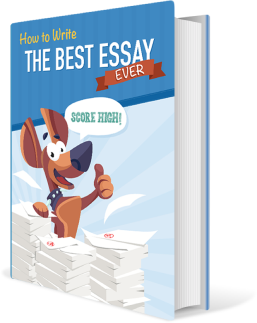 How To Write The Best Essay Ever!