Multicultural Experience Anecdote Presentation, Essay Example
Pages: 5
Words: 1374
Essay
This Essay was written by one of our professional writers.

You are free to use it as an inspiration or a source for your own work.
Multicultural difference is a common factor that affects the whole society at present. With the emergence of new global culture because of the promotion of globalization, it could be understood that the possibility of people clashing towards each other is not an uncommon scenario. Noticeably, cultural mix-ups often create a distinct problem especially between individuals expected to work together. This anecdote is about two classmates who were assigned to work together on a project. Both coming from a non-American descent, the said students were noted to have a definite effect on how each of them functioned in consideration with the role and responsibilities that they had to take into account while being placed as part of the partnership.
The names of the students shall be kept in confidential protection herein; however, they would be assigned aliases accordingly for the sake of the narration. One is that of Annie, the Chinese teenager who was currently residing in a school dormitory near the university, and the other is Michelle, a Filipina student who was residing at a foster family at least three blocks away from Annie. Before the actual project, Annie and Michelle did not speak to each other unless it was necessary. However, when the time came when partner-projects were developed, it could not be denied that Annie and Michelle did not have much of a choice.
Practically, it could be understood that somehow, their partnership was going to be a disaster especially when it came to determining the type of communication that they are going to embrace as part of the connection that they have to engage in. Being partners, Annie and Michelle knew they had to take necessary steps especially if they wanted to project to work. The project was about a historical report that specifically gives them a sense of understanding of each culture. The instruction required them to research on the common ground of their history, allowing them to see the deepened understanding of how global culture does have an intertwined element that gives each person a sense of realization on the role that their culture plays on the development of a global culture that binds the world today amidst the difference of nationalities and background the human individuals have been grounded upon for years. This was relatively an exciting assignment; however, instead of feeling excited, Annie and Michelle felt more of the pressure, rather than that of the said flush of interest in completing the project.
This is why, during the first time of meeting that Annie and Michelle had, it was evident that there was tension between them. They both realized that beyond their names, they know nothing about each other. Michelle, being the quirkier person, decided that they should play a card game for a while to establish better foundation of connection between each other. This connection allowed them to establish a more relaxed state making it easier for them to establish conversation based on common issues that specifically affect them as students. Attending the same class but not completing the same course gave them the chance to explore each other's current situation accordingly as part of the way they manage their desires as young individuals who are aiming to have better lives through learning and gaining better reputation in academics, so as to get better reputation as they engage in the actual world and hope to gain better work options. Annie and Michelle found a common ground between themselves when it came to exploring the possibilities of a better future; one that is opened to them for the sake of developing a better version of themselves.
Annie, in particular, found Michelle to be specifically helpful and friendly. Annie did not have many friends in class or even in their community. She never thought Michelle would actually be as open as she was especially when they already started a sense of connection between each other because of the common grounds of beliefs that they share about the future. This was the reason why both of them decided to see each other regularly after the first meeting. Their common ground made it easier for them to connect and form a distinct course of connection that established a form of friendship that grew unexpectedly especially when it came to managing their differences as two different individuals coming from two very different backgrounds.
What was evident between them was the fact that they did not speak the English language properly. Noticeably, this is another common ground that they share between each other. Relatively, they desire to connect with each other allowed them to find common weaknesses that showed how differently they faced the problem. Annie, being the more serious one, wanted to become a full expert on the language. She does not want to simply embrace the American culture; she specifically wanted to speak the language perfectly. While Michelle has the same desire, she dealt with the matter more lightly, allowing herself a chance to laugh at her own mistakes while she embraces the possibility of learning from such mistakes and speaking more fluently later on.
Most likely, it could be realized that this difference in perception about cultural immersion and language learning caused a particular commotion on Annie and Michelle's relationship as new friends. There was one time when Annie spoke an English sentence that has distinct grammatical errors. Michelle, being the quirky person that she is, laughed at Annie's mistake [as much as she would if she was the one who made the same mistake] without necessarily aiming to impose insult on her new friend. Annie, however, took it hardly. She felt that it was not right for Michelle to simply laugh at her mistake. She wanted to point out that her mistakes should be dealt with full consideration on the fact that she is not a native English speaker. Instead of laughing along with Michelle, she then stormed out of the room because of the shame she felt. Michelle's laughter made it harder for her to see what happened immediately. After a long laugh, she opens her eyes and finds herself alone in her room. It was evident that she did not know that she has already insulted her friend.
The next day, Michelle found herself in the middle of conflict that she never intended to create. She wanted so much to talk to Annie, but she was being avoided continuously. No matter how much she wanted to fix the situation, it seemed as if there was no possible way to fix it. When they finally saw each other in class, they knew they had to talk to each other because of the project they are supposed to complete, which they have not finished yet. Annie went to sit beside Michelle and told her that they do each other's responsibility with the project separately and submit the complete document later on. It was not an easy task for Michelle especially that she really wanted to get a good grade out from this particular assignment. Michelle knew she had to make the first move. So she went on and apologized to Annie after class.
When Michelle found Annie in the cafeteria, she took the chance to connect with her friend again. She sat beside her and asked her about the assignment, but accidentally used wrong grammar in the sentence she spoke of. Annie tried her best not to laugh, but Michelle said "C'mmon, loosen up… I know you want to laugh, there's nothing wrong with laughing at my mistakes so long as you do it in my front". After saying these lines, laughter burst out between them. It ended the supposed cold war and from then on, both girls learned how to adjust to each other's personal culture.
Taking from this particular anecdote, it could be understood that communication is not the only element of conflict that humans need to deal with, but the difference of behavior that each individual has with another. Noticeably, it could be realized that helping them find a common ground among themselves and become more effective in communicating their ideas between each other is an important part of the developmental management that should be applied in dealing with employees coming from different cultural backgrounds to help them bring out the best among themselves.
Time is precious
don't waste it!
Get instant essay
writing help!
Plagiarism-free
guarantee
Privacy
guarantee
Secure
checkout
Money back
guarantee
Get a Free E-Book ($50 in value)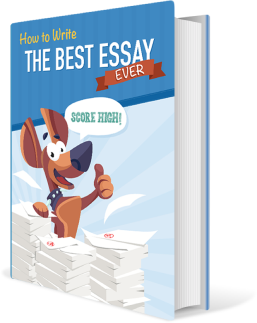 How To Write The Best Essay Ever!