Planning for Change, Implementing and Evaluating EBP Projects, Essay Example
Pages: 7
Words: 1789
Essay
This Essay was written by one of our professional writers.

You are free to use it as an inspiration or a source for your own work.
Planning for Change
The goal of my evidence-based project is to determine how to prevent medication errors in the clinical setting. The ultimate goal of this practice change is to improve patient quality of care and safety. It is necessary to consider that reducing the frequency of medication errors will benefit the health care organization in terms of both administration and patient care (Sears et al., 2012). In addition, the proposed intervention will allow health care professionals to continue focusing on a variety of tasks while being certain that their patients are being provided with appropriate treatments. Ultimately, it is expected that the reduction in errors will cause the hospital to spend less funds for legal protection and associated expenses, and this will allow this money to be spent elsewhere. This will positively influence patient care in two ways: first, it will ensure that patients are using the correct medication and the right dosage, and the conservation of funds will be reinvested in other aspects of the hospital that are more directly related to patient care.
For this plan to be successful, it will be necessary to achieve the cooperation of all individuals on staff that work directly with patients. Furthermore, their supervisors must have a comprehensive understanding of what is needed to coordinate communication between the staff. Since the hospital administration would benefit directly from this policy change, it would be reasonable to incorporate members into the implementation of the plan as well. All participating members should be involved in an education program that involves record keeping on electronic health record systems in addition to note taking and verbal communication that should be used when handing off a patient to another member of staff (Radley et al., 2013). In addition, they should be informed of the research protocol that will be utilized to determine if the intervention, which is the new practices to prevent medication errors, is effective. This will allow all staff members to provide feedback to the project manager as necessary so that the implementation of the plan could be modified according to the needs of the patients.
Implementing EBP Projects
The desired outcome of my EBP project is that the amount of medication errors that occur in my institution will be reduced by at least 25% over the next year. Large studies have been conducted that indicate, at a national level, 5% of patients have been subject to a medication error (FDA, 2014). Since it is necessary for health care professionals to ensure that their patients are receiving the best possible care, efforts must be made towards reducing this number (NAQC, n.d.). To do so, it is necessary to train the staff to follow an intervention program that will help achieve this goal and to determine whether this method is effective in reducing the medication error rate. If this is proven to be the case, it will then be valuable to implement institutional policy change based on an analysis of the observed data. At a higher level, it may be reasonable to have this policy change implemented at either the state or federal regulatory levels.
One necessary outcome of the project is to ensure that health care professionals who work directly with patients will understand how to track treatments and dosages using electronic health record systems to ensure that the information is accessible to other members of staff. Training will involve teaching these individuals how to leave detailed messages in the system, including any concerns regarding either the medication provided or the dose. Ultimately, the health care field is collaborative, and this should be mimicked in every aspect of the process. Doing so will allow notes to be reviewed by a greater number of individuals, which will increase the likelihood that mistakes will be caught.
Additional training that should be provided is a means by which employees can report mistakes as they are made. One of the major reasons that medication errors occur and are unresolved is that some individuals feel these errors will cause them to get into trouble with their supervisor (Haw et al., 2014). However, it is necessary for these workers to recognize that failure to report a mistake is detrimental to the patient. As a consequence, a means by which health care professionals could report these errors either anonymously or with identification should be made. Furthermore, they should be made aware of the timeframe that it is necessary to do so within. This will demonstrate that the need to reduce medication errors is extremely urgent, and encourage a greater amount of compliance with the new policies from workers.
There are a variety of issues that may inhibit implementation of the intervention. The most notable is the availability of electronic health record systems in my health care institution in addition to the existence of portable devices. While these systems are currently being utilized, it does not seem that each employee would be able to access them as needed. Therefore, this issue is both a financial and resource concern (Andel et al., 2012). For this project to be fully effective, each health care professional must have access to the medication section of the electronic health record system to be able to access the patient's health record and profile. It is therefore necessary to determine how these systems could be shared or dispersed throughout the health care organization in order to ensure that all employees have equal access to them.
An additional issue that exists regarding the implementation of the project is the level of understanding that the employees currently have concerning the use of the electronic health record systems. As a consequence of the difference that exists between departments, some individuals regularly utilize this equipment while others do not. It is therefore necessary to develop the employee training program in a manner that allows for differentiated learning. It would be beneficial to train these employees in groups according to the level of knowledge that they already hold so that the training process can be as efficient as possible.
Another concern is in regards to the organization of the training employees. Since it is challenging to organize a large number of individuals to participate in the training, it is necessary to determine the availability of these employees so that they can be spoken to. In some instances, this may need to occur on an individual basis. Therefore, it will be necessary to create a list of employees that are responsible for prescribing and administering medications and to check them off as they are approached and participate in the training program. The difficulty of doing so can be further resolved by training individuals according to department or specialty to break the training into more manageable groups to track.
A final concern is the level of involvement that the hospital administration is willing to have with regards to this project. Since the project has the potential to provide grounds for policy change and requires the cooperation of the hospital as a whole for completion, it is necessary to gain approval from and collaborate with these individuals. In order to ensure that the collaboration is successful, it will be necessary to ensure that the administration is regularly communicated with and updated regarding the phase of the project that is occurring in addition to the needs of the researchers. This will enable the project to follow the initial proposal closely.
This project will improve quality and patient safety because there are many deaths and injuries related to medication errors in the United States. According to an issue covered by NPR and based off of a research paper published in the Journal of Patient Safety, between 210,000 and 440,000 patients each year suffer from preventable harm that leads to their deaths (Allen, 2013). Since this effort is directly related to preventing injury and death caused by carelessness, it will improve both quality and patient safety.
Evaluating EBP Projects
The efficacy of the project will be evaluated by determining the baseline frequency of medication errors that occurs within the health care organization in addition to the percentage of these that result in injury or death. After training the employees to follow the new institutional policies, this same information will be collected one year later and then compared to determine whether there is a difference in the medication errors that had occurred. Errors will be classified according to medication type errors, dosage errors, and treatment with interacting drugs.
New guidelines that could potentially result from this evaluation of outcomes includes the requirement for all hospital employees to be trained to use electronic health record systems. Furthermore, employees will be expected to communicate with their reliefs both verbally and written to ensure that all information regarding each case is thorough. In addition, a system will be put in place to ensure that employees who make mistakes have a means by which errors can be reported immediately so that they are not maximally detrimental to the health of patients.
New standards of care are relevant to these new practice guidelines. While nursing standards are typically concerned with the ability of health care professionals to communicate effectively, standards must be adjusted to accommodate the need to incorporate electronic health record systems and other electronic devices into this process. Recent studies have shown that incorporating electronics into health care is a valuable resource because it reflects the manner in which many individuals communicate today (Weaver et al., 2012). It is essential to incorporate modern technology into modern practices because this will help each member of staff start their shift with a greater knowledge of their patient's needs. It is expected that improving upon this standard in the health care organization will allow other practices to improve as well. Therefore, the implementation of this project is beneficial to the health care organization in many different ways.
References
Allen M. (2013). How Many Die From Medical Mistakes In U.S. Hospitals? Retrieved from  http://www.npr.org/blogs/health/2013/09/20/224507654/how-many-die-from-medical-mistakes-in-u-s-hospitals
Andel C, Davidow SL, Hollander M, Moreno DA. (2012). The Economics of Health Care Quality and Medical Errors. Retrieved from http://www.wolterskluwerlb.com/health/resource-center/articles/2012/10/economics-health-care-quality-and-medical-errors
FDA. (2014). Medication Errors. Retrieved from http://www.fda.gov/drugs/drugsafety/medicationerrors/
Haw C, Stubbs J, Dickens GL. (2014). Barriers to the reporting of medication administration errors and near misses: an interview study of nurses at a psychiatric hospital.J Psychiatr Ment Health Nurs., 21(9):797-805.
NAQC. (n.d.). Nursing Alliance for Quality Care (NAQC). Retrieved from  http://www.nursingworld.org/MainMenuCategories/ThePracticeofProfessionalNursing/P atientSafetyQuality/Quality-Organizations/Alliance.html
Radley DC, Wasserman MR, Olsho LE, Shoemaker SJ, Spranca MD, Bradshaw B. (2013). Reduction in medication errors in hospitals due to adoption of computerized provider order entry systems.J Am Med Inform Assoc, 20(3):470-6.
Sears K, Scobie A, MacKinnon NJ. (2012). Patient-related risk factors for self-reported medication errors in hospital and community settings in 8 countries. Can Pharm J 145(2): 88–93.
Weaver B, Lindsay B, Gitelman B. (2012). Communication Technology and Social Media: Opportunities and Implications for Healthcare Systems. The Online Journal of Issues in Nursing, 17(3).
Time is precious
don't waste it!
Get instant essay
writing help!
Plagiarism-free
guarantee
Privacy
guarantee
Secure
checkout
Money back
guarantee
Get a Free E-Book ($50 in value)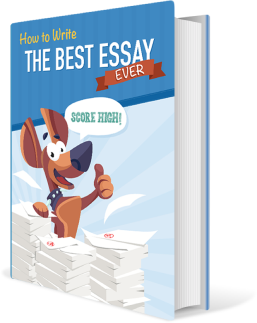 How To Write The Best Essay Ever!