My Firm, Research Paper Example
This Research Paper was written by one of our professional writers.

You are free to use it as an inspiration or a source for your own work.
In today's market, it is essential to make fast, sound decisions based on the best interest of the company. Finding the lowest cost associated with the service provided. This is one of the many reasons why companies choose to acquire foreign firms. The merging of two companies to make one larger, stronger company is common practice in today's business world. Each company has their area of expertise that the other can either improve or benefit from. In this paper I plan to address the industry, how it will be beneficial to merge companies, and the steps we will take to ensure the success of this merger and acquisition.
As CEO, of an athletic sportswear manufacturer and retailer, we have many areas to monitor on a regular basis for cost cutting. Because of this we chose to move forward with acquiring a foreign firm, located in China. By merging with this company, we will double our size and will become the largest in our industry. The firm we are pursuing manufacturers clothing, at over half of the cost that is we are currently spending to manufacturer it. Our companies head quarters are currently located in Los Angeles, California and the warehouses are located in Detroit, Michigan and Denver, Colorado. We also have many offices spread throughout the United States. The three foreign locations are Guangzhou City, Foshan, and Shaping, China. We are aware that these locations are very spread out, but here in the United States we functioned very efficiently regardless of the distance between facilities. We are aware that moving our manufacturing department to another country is a big risk; however we are also very confident that this is in our best interest as a company.
We are very excited about this opportunity to become the leader in this industry, along with the prestige, power, and income that is associated with this acquisition. It is estimated that the salaries, stock options, and bonuses will double in the next year of business. Even though acquiring the foreign firm seems to be profitable, it is reported that 70% of all acquisitions and mergers fail. With those types of odds, we have been very careful in planning this acquisition and merger. We chose to precede full-speed and not take a chance of losing this manufacturing company. Knowing that the likelihood of failure is so high, we have made sure we have every aspect of the merger checked and double checked. We are prepared to address any issues that arise immediately and prevent them from escalating into serious financial threats. In addition we have created a plan that is favorable for our success in this business venture.
This acquisition is bound to have some institutional-based issues. Our experience is based on the success we have found in the United States, so incorporating a foreign location will require some adjustments. We are prepared to clear all the bottlenecks that characterize overseas acquisitions. In Peng's book, Global, he states, "Overall the success and failure of firms around the globe are to a large extent determined by firms' ability to understand and take advantage of the different rules of the game. In other words how firms play the game and win (or lose), at least in part, depends on how the rules are made, enforced, and changed." (Peng 2010) For my company this means that we in part will determine our success by how we operate through this merger.
Since we are acquiring the manufacturing company, we are taking over their equipment, buildings, and staff. This could cause issues due to existing quality of all of these factors. We are assuming that all equipment is in good, working order and will be able to manufacture according to our mandatory standards. If there are any defects or the quality of equipment will not meet the standards set, we will have to revise the equipment immediately to move forward with business as usual. The building we are moving forward with the same assumptions. These buildings are fully functional and meet all codes and requirements. We have checked these out and found that this should not be an industrial-based issue, but we are prepared to address it if we need to. Finally we need to consider the staff that is being given the option to stay on with merger and acquisition. These employees may have been operating on a different standard than the expectations we have for our manufacturing department. We have set aside time, money, and man-power to implement a full training program for all employees staying on during this time. This will allow them the proper tools to be able to successfully do the job required. If they fail to perform we are prepared to re-staff in the event of a large employee turnover.
There is also resource-based issue that we will have to address. The auditing standards are different in international companies than they are in the United States. According to the IRS tax audit news it requires, "US Persons who are officers or directors of foreign corporations and have signatory authority over foreign corporate accounts must also individually file a FBAR whether or not they own shares of the corporation." (Wolfe 2009) This could be costly, and require extra attention for the dual regulations that are now required. We will also need bilingual employees in many corporate positions. Human Resources, Payroll, Benefits, and managers who oversee the production in China will all be required to have the skills to adequately communicate. We will need accounting and legal departments that are trained to work in an international office. This may require us to hire a team in China to be more efficient in addressing issue that arise in these facilities, but we are not moving forward with that plan until it is determined to be necessary.
The managerial motives are to make the transition and acquisition as quick and successful as possible. We will implement an international management team that will work quickly to hire the staff, and set the standards of our new manufacturing plants. By doing this we can ensure the same quality of production is taking place in our new China facilities. Our managers will create an environment were the newly acquired company is treated as equals. "Any merger or acquisition plan should consider the human factor beside other factors, because the survival of any merger or acquisition depends mostly on the human factor." (Mendenhall, 2005) This means that the managers will not address any employees like they are replaceable or unwanted baggage that came along with the company. Our companies overall goal is to beat the odds of failure that are high when it comes to acquisitions and mergers. The managerial motives have to have the company's best interest in mind. That is quick thinking and response time, motivational abilities, and proper communication.
As a manager I do not possess hubris. I cannot be describes to possess excessive pride or self-confidence. I am confident that my education and experiences will provide me with enough leverage to make a decision like acquiring a foreign firm, but that is based on a lot of research and field experience. I do not walk into any business decision feeling that I know better than my managers and team. We have round table discussions to explore all possible avenues that I may not think of prior to moving forward. In addition, the feasibilities studies show that this is a sound financial decision, which was a big part of the deciding factor. I do not feel I have the ability to run this company with excessive self-confidence, because I know without my team we would not have found this success. Personally I feel it is more important to admit I am wrong about something, than to move forward acting like I was correct and make costly, prideful errors. I think this is a very important part of our success.
We have grown from a small one building facility, to a multi-million dollar company in a matter of years. We have ensured our success in these acquisitions in several ways. According to LMA Consulting, there are six key elements that will aid in our success. (Anderson) First we will clarify the business model. By creating a clear obtainable business model, we will have a guide to stick to and work through critical factors of this acquisition. Next we will keep the transition impact as low as possible. Continuing manufacturing at the United States locations while we are getting the locations in China up and running. This will keep any potential down-time from error or delay in manufacturing. Involve and value people relationships. Offering other positions to our team of manufacturers will show their value as employees. Also, the employees that are working in China will be offered the opportunity to continue on as employees as long as they can maintain the standards and expectations that are set. We will provide constant communication. If something is not going exactly as planned or expected it will be addressed immediately to keep effective business functioning. There will be no time for errors to go unnoticed or unaddressed which could be costly mistakes. Asking questions and offing an opportunity to provide feedback will allow me and the management team to see if there are any areas that are not being addressed. Lastly, we will remember the fundamentals. This will take our business back to the beginning, to the basics of process and people. This is the power behind any organization, the thinking people.
Mergers and acquisitions are scary when you look at the success rate. It seems that more often than not it is an unsuccessful gamble that companies take. For my company, I am confident that this will be a decision that will continue our success and make us the leader in our industry. Addressing the potential industrial and resource-based issues will allow us to make decisions in a timely manner. Our managers are motivated and trained to handle this change the best way we possibly can. We have followed the steps necessary to ensure our success in this acquisition. As a result, my firm will find the success we are hoping for.
References
Peng, Mike W. (2010). Global. South-Western College Publishing.
Wolf, Gary S. (2009) FBAR Filings: The Element of Control. Retrieved from http://gswlaw.com/irsblog/tag/foreign-corporation/
Mendenhall, M. E. (2005). Mergers and Acquisitions: Managing Culture and Human Resources. London: Stanford University Press.
Anderson, Lisa. Merger & Acquisition: Integration Key to Success. Retrieved from http://www.lma-consultinggroup.com/article_ma.html
Stuck with your Research Paper?
Get in touch with one of our experts for instant help!
Messenger
Live chat
Time is precious
don't waste it!
Get instant essay
writing help!
Plagiarism-free
guarantee
Privacy
guarantee
Secure
checkout
Money back
guarantee
Get a Free E-Book ($50 in value)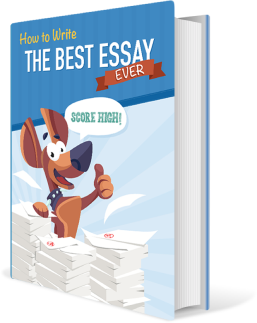 How To Write The Best Essay Ever!