Napping Benefits & Tips, Essay Example
Pages: 3
Words: 907
Essay
This Essay was written by one of our professional writers.

You are free to use it as an inspiration or a source for your own work.
Evaluate
My sleeping habits are not optimal because I have to stay up late in order to study while also working at a full-time job. As a result, I do not have sufficient time to study during the day, which is why my sleeping patterns suffer, although when I do fall asleep I stay asleep even if it is less than eight hours. I am cognizant of the fact that my sleep schedule may cultivate poor sleeping habits that will later lead to interrupted sleep or insomnia. Because I stay up late to study, I use my bedroom for other activities besides sleep and having sexual intercourse. I am frequently on my laptop typing papers or completing various homework tasks. Because I have to stay up late to complete my homework, I tend to drink caffeinated drinks to ensure that I can complete all of the necessary tasks without falling asleep. I am cognizant of the fact that sleep plays an integral role in my health and well-being throughout my life. Attaining ample, quality sleep every night will unequivocally aid in enhancing my physical and mental health as well as my safety and the quality of my life (NHBLI, 2012). Indeed, how good or bad I feel when I am awake I s direct reflection of what transpired while I was asleep since the human body while asleep workings to enhance physical health and healthy brain function. If I do not change my sleeping habits, I know I will put myself at risk for damage incurred by sleep deficiency. There have been instance in which I almost fell asleep at the wheel due to lack of sleep, which not only endangers my life if a car crash occurred but also the lives of others. Beyond the obvious, persistent sleep deficiency can also escalate certain risks for chronic health problems (NHBLI, 2012).
Set A Goal
My SMART goal would be to get more sleep on average per night. Specifically, my goal would be to get at least nine hours of sleep per night, and I hope to go to sleep by 10:00 P.M. on weekdays, and wake up at the earliest 7:00 A.M. I aim to go to sleep and wake up at the same time on the weekends, although I think that pushing back the sleep schedule to 11:00 P.M. to 8:00 A.M. that would be okay. Sleep is an integral component to human health, and without ample sleep, I have experienced acute headaches, fatigue, and sometimes cold symptoms. Moreover, a lack of sleep has interfered with my overall performance in both the classroom and at work. I know that if I sleep at least nine hours on average a night, my overall emotional health and mood will be enhanced.
Measurable: This goal will hopefully take approximately 2-4 weeks because sleep is integral to human health. Various studies have shown that people who sleep less on average have larger waist sizes (Sperry et al., 2015). I hope to achieve this goal within this time frame so that I feel more relaxed every day and also improve my cognitive functioning and physical well-being.
Attainable: I believe that I will be able to attain this goal within the time frame given if I am diligent about following the plan I have devised for myself to achieve this goal. This goal will not take too long to achieve if I make a conscious effort to truly change my lifestyle habits to enhance the quality of my life. I will keep track of my progress by making sure I sleep at the same time every night (much earlier than I have been going to sleep and then sleep at the same time on the weekdays and on the weekends. Adopting better nighttime habits regarding my studying and exercise regime will ultimately amplify my ability to sleep.
Realistic: I believe that this goal is realistic because I have created a reasonable time frame for me to get more sleep per night in comparison to what I get currently.
Timely: I believe this goal can be achieved relatively quickly because I have set the goal for a month for me to change my sleeping habits.
Plan And Anticipate
If it takes me longer than thirty minutes to fall asleep, I plan to have relaxing activities set up so I can calm my mind down, which would facilitate the improvement of my sleep cycle. I hope to be able to sleep earlier and cultivate better sleeping habits to avoid suffering from difficulty sleeping and/or insomnia. Moreover, I will only use my room for sleeping or sleeping-related activities instead of watching television, text messaging, or being on my laptop. My bedroom will not be used for any other activities other than sleep. If I cannot fall asleep within thirty minutes, I will leave my room and engage in activities that are calming such as meditation to reduce any stress I may feel. Indeed, my life is quite stressful with a full-time job and classes everyday. I will also keep my room on the cooler side to enhance the level of comfort. Avoiding drinking caffeine will also help me fall asleep quicker combined with exercising in the morning or midday rather than during the late afternoon and evening
References
National Heart, Lung, and Blood Institution. (2012). Why is sleep important? NHLBI. Retireved September 29, 2015 from http://www.nhlbi.nih.gov/health/health-topics/topics/sdd/why
National Sleep Foundation. (2015). Napping benefits & tips. National Sleep Foundation. Retrieved September 29, 2015 from https://sleepfoundation.org/sleep-topics/napping
Sperry, S.D., Scully, I.D., Gramzow, R.H., & Jorgensen, R.S. (2015). Sleep, 38(8). Retrieved September 29, 2015 from http://www.ncbi.nlm.nih.gov/pubmed/25581918
Time is precious
don't waste it!
Get instant essay
writing help!
Plagiarism-free
guarantee
Privacy
guarantee
Secure
checkout
Money back
guarantee
Get a Free E-Book ($50 in value)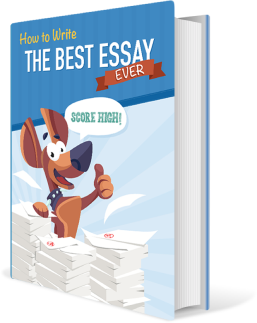 How To Write The Best Essay Ever!