The Decision to Ignore a Workplace Bully, Case Study Example
This Case Study was written by one of our professional writers.

You are free to use it as an inspiration or a source for your own work.
The decision to ignore a workplace bully because Jacobs has business acumen would not be the optimal decision in this case, especially of Human Resources continues to notify a manager of persistent complaints against the same individual.  I do not agree with the decision of Harry, the president of this company, to merely look the other way. Jacobs, the supervisor in question, while he is dexterous in his job and achieved high performance, did not responsibility interact with the other workers in the company. As such, the workplace environment was strained due to the antagonism the other workers felt towards a key figure in the company. Optimal performance calls for both effective and efficient utilization of resources within the organization vis-a-vis the four primary functions of organizing, planning, controlling and leading. In order to carry out these four functions, Jacobs must exhibit three core skills: human, technical, and conceptual. It is thus expected of Jacobs to  carry out a vast array of activities related to ten key roles as a supervisor: the interpersonal role as an effective leader, liason, and figurehead to his subordinates; the informational role as a spokesperson, monitor and disseminater; and ultimately, a decision role in which he allocates resources, negotiator, entrepeneur, and disturbance handler. Harry needs to abandon a command-and-control mindset in favor of a more relationship-oriented leadership under which the organization would become far more flexible, fast, and adaptable. The President of the company should promote leadership that is spread throughout the company in a way that empowers the employees to contribute their creativity and ideas in order to improve the efficacy and efficiency of the company from a different perspective than management. Despite having knowledge of a potentially volatile workplace environment due to the fact that a supervisor is a workplace bully, the President chose not to take disciplinary action against a supervisor who has a history of sexual harassment and mistreatment of his subordinates merely because of his business acumen. By not taking disciplinary action against Jacobs, the President merely perpetuates issues that disrupt the workplace environment and would undoubtedly cause several problems in the future. By not addressing blaring systemic issues, Harry is doing a disservice to the organization because workplace friction often results in a devolution of efficiency and ultimately loss of employees who are more skilled than their replacements might be. Prioritizing the organization over the individual poses certain problems both in the short term and the long term.
This approach embraces more of a proactive approach to really look at and assess the problems that Jacobs poses in the workplace environment via a full-scale investigation. This is quite necessary for Harry to do, and he should make Jacobs cognizant of that fact that his record with subordinates, as manifested in the various complaints waged against him for harassment and mistreatment, has situated the supervisor in a tenuous position. In order to navigate turbulent workplaces, it is important for managers to encourage collaboration in the workplace and directly engaging with employees. This means that managers cannot turn a blind eye when the spirit of collaboration is fractured due to an antagonistic and morally bereft supervisor such as Jacobs. This scenario propagates a contingency view of management in which the manager retains discretionary power to confront a dilemma in the workplace according to how he or she think would best resolve the issues. Ultimately, by launching a full-scale investigation, Jacobs would involve key stakeholders in order to encourage collaborative work done within the organization. Moreover, Jacobs chooses to launch an investigation to show employees that he is taking their complaints seriously. As a result, they would feel empowered and be satisfied that upper management strives to foment a healthy and well-functioning work environment devoid of harassment and humiliation. Empowering employees is critical for increasing outputs in a more efficient manner. In this approach, Jacobs emerges as a figurehead and as a liason for the employees, thereby cultivating their trust and respect. I think that this is the most optimal course of action within this specific dilemma because it promotes a restorative approach to addresses concerns that have persistently arisen within the working environment.  By involving all parties impacted by these complaints of mistreatment and harassment, Jacobs would be able to more easily navigate various tensions and dilemmas that arise.
Harry should call a meeting with Jacobs along with his subordinates in an effort to quell workplace antagonisms and resolve issues that continue to cause friction between employees and supervisors. After taking these actions, Harry should involved other seniors managers along with human resources representatives in order to devise updated policies regarding how employees should be treated in the workplace in addition to more strict sexual harassment policies and punishment for any infraction committed. Clear protocols are necessary to address any issues that arise in the workplace pertaining to these issues to addition to how employee complaints should be handled and addressed. This scenario conveys a humanist approach to navigate ethical dilemmas from a management perspective because it is geared towards understanding human needs, attitudes, and behaviors in the workplace predicated on the premise that workplace efficiency and productivity is enhanced when employees are satisfied. Hawthorne studies conducted a ten-year experiment that considered the efficacy of a human relations approach to management. This study concluded that output is increased when employees are satisfied, thereby promoting it as the ideal management strategy in dealing with ethical dilemmas in the workplace.
Stuck with your Case Study?
Get in touch with one of our experts for instant help!
Messenger
Live chat
Time is precious
don't waste it!
Get instant essay
writing help!
Plagiarism-free
guarantee
Privacy
guarantee
Secure
checkout
Money back
guarantee
Get a Free E-Book ($50 in value)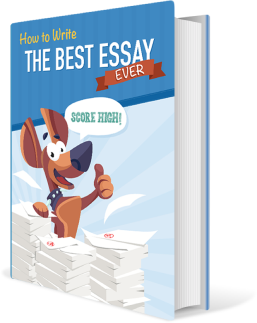 How To Write The Best Essay Ever!