Narratives That Shape Our World, Essay Example
Pages: 6
Words: 1574
Essay
This Essay was written by one of our professional writers.

You are free to use it as an inspiration or a source for your own work.
The context and the values in the text Othello by William Shakespeare have shaped me in perspective through the main character Othello. I perceive life from a different perspective based on the principles of love, jealousy, and how people face manipulations in life. Through the story, I consider that being a societal figure is an essential aspect of life. Othello is an admirable war character and a senior general in the Venetian army (Shakespeare, 1991). I feel that having a loving nature toward others in society is essential through Othello. In regard, Othello has a noble heart. In as much in diverse circumstances, Othello is depicted as a violent character; he exhibits love through his interactions with the character Desdemona. Through Iago, we learn about Othello's love for Desdemona. His traits are that he is a person with affection, an honorable nature, and a relentless individual (Shakespeare, 1991). Through Othello's love for Desdemona, love defines an individual's dignity through the explanation of Othello's love; his dignity is quite deceptive.
Considerably, love is a vigor that empowers overcoming significant life obstacles. In regard, love is an essential aspect that allows individuals to connect with others in society. Thus, through the text and Othello's depiction of love, I consider love vital for a community's effective functioning. People base their development and shape futures on the anchors of love they have for other people around them. In regard, love indicates an individual's path to self-discovery. Love enables us to reveal the hidden traits we do not know to possess, such as our level of forgiveness, the acceptance of others, and patience. People show their preferences, thought processes, morality, tastes, and instinctive reactions through love. Thus, through the story, I have perceived that having and being in love reveals a person's character and motivations. Love is a source of inspiration that compels people to aim for better and feel inspired about attaining specific goals. Love makes people reform. Othello, previously had undesirable traits such as envy and cruelty (Shakespeare, 1991). However, the aspect of love allowed Othello pulled Othello to defeat his adverse and bad habits and traits naturally. Having and experiencing love makes a person feel positive and move toward treating others with empathy.
In Shakespeare's Othello, the concept of manipulation, taking advantage of other individuals, results in highly horrible events. Iago is a manipulative character who compels Othello to do everything in the way that Iago desires. From the text, it is evident and apparent that Iago is an individual with formidable communication skills. Iago's language is manipulative as he poses communication skills that illustrate his profound psychological comprehension of all the people he interacts with. Through Iago's manipulative capacity, we can learn about the vulnerability of other characters in the narrative. It is factual that Iago attained to manipulate  Desdemona, Roderigo, Othello, and Emilia. Iago's negligible conflicts with the other characters in the description, such as Brabantio, bear the effects of his manipulative propensities. Shakespeare centers on portraying Iago as a self-consciously and outrightly villain who has substantial evil traits. His manipulations commence whereby he manipulates Roderigo taking advantage of Roderigo's susceptibility that he was in love with Desdemona (Shakespeare, 1991). Iago is a skilled hypocrite; However, to Roderigo, he presents himself as an individual who mutually shares a hatred for the main character in the narrative, Othello, whereas, in reality, he aims to get his revenge. Iago has been using Roderigo as security along with Roderigo's resources, such as his gifts and money, which he obtained in the name of Desdemona. Roderigo refers to Iago as an 'inhuman dog,' as eventually, Roderigo realizes that Iago has been manipulating him as Iago ends up hurting him by stabbing him.
The narrative highlights how Iago arguably manipulates others since he poses a profound comprehension of their complexes and insecurities. In the circumstances Iago commences manipulating Othello, he is cunning in that he never directly shows or utters his actual intentions of having the friendship and association with Othello. Contrarily, Iago proposes, in a very subtle approach, that he sympathizes with Othello (Shakespeare, 1991). Iago comprehends his visual and cultural violations and the form of self-doubts and complexities that may result from it. Considerably, Iago does not spare any opening in the name of humanity in the instances he commences on breaking Iago from inside. As a part of Iago's intricate and elaborate detailed plan, Iago attains to trap Cassio through manipulations of Roderigo. He achieves this using Cassio's misfortunes and weaknesses. The narrative highlights that Cassio's imperfection that makes him be exploited very easily is his weakness with alcohol (Shakespeare, 1991). Through these circumstances, it is evident that having susceptibilities and weaknesses predisposes an individual to be manipulated by others in society without realizing that they are being driven.
There are significant instances whereby Iago manipulates and exploits his wife, Emilia. Iago takes advantage of Emili's simple-minded commitment toward him to acquire the handkerchief, which eventually becomes his deterrent for corrupting Othello's doubts about his wife (Shakespeare, 1991). Iago makes innocent utters concerning Desdemona's traits which she highlights for Cassio to accord with Othello's suspicion of Desdemona's fidelity. Thus, through his character, it is evident that whenever Iago shows his humanity for tother, it designates that he is closer to attaining his manipulative plans. The narrative illustrates how Iago's character is crucial to manipulation. His crafts are depicted from his aptitude to convince other characters in the description of his sincerity. The severity and height of manipulation in the narrative is when all the characters are cheated and manipulated by Iago to their downfall, regard him as an honest individual (Shakespeare, 1991). This narrative shows that manipulation can adversely affect close associations between friends, romantic partners, and family. Manipulation makes a person sensate to being worthless, isolated, and also feel bullied. Manipulation is adversative and detrimental as it can deteriorate the healthy associations of individuals in a community that might even end up in the dissolution of friendships. Being subjected to manipulation might leads to the advancement of critical mental and emotional abuse. Manipulation is a form of mental exploitation that causes people to develop trust, security, respect, and intimacy complications.
Through the book, I learned that jealousy adversely affects society. The impression of jealousy amongst people is that it results in unhealthy emotions that negatively influence our associations with others in the community—the irrational jealous result in distrust, physical violence, abuse, and paranoia. At one instance in the text, Othello proves to be susceptible that Iago takes the advantage to manipulate his mind. Iago's acts are out of jealousy as he aimed to make Othello an accessible object for ridicule. Othello starts to believe that he is not the perfect match for Desdemona because Iago persuades him that Desdemona has been disloyal to him (Shakespeare, 1991). Iago's insinuations make Othello believe he is not decent and suitable for Desdemona. Iago's jealousy of Othello's relationship with Desdemona causes him to disintegrate Othello and leads to his tragic downfall. During this time, Othello was vulnerable in that he did not have the comprehension that his reservations had control of his life. Iago is jealous of Othello that he feeds him information that causes an escalation of doubt in his already insecure mind of Othello. Through Iago's manipulative confrontations, Othello gets convinced that Desdemona is unfaithful to him. Eventually, Othello acts toward his wife with diminutive adoration and respect, and in turn, he stifles her to bereavement (Shakespeare, 1991). Finally, after Iago's plan is unveiled, Othello thus realizes his mistakes and how he had wronged his innocent wife.
Through Desdemona's and Othello's experiences with Iago, it is evident that jealousy is a primitive emotion that can result in reckless and impulsive decisions; it can ruin relationships and create harm. Considerably, though the character experiences jealousy is perceivable to destroy an individual's general and overall state of mind and well-being. I consider that the experiences of jealousy can be overwhelming to a person that they overact to situations. I have experienced jealousy that has manifested in the associations between my friends and me, siblings, and sexual relationships. Jealousy generally originates with an individual sensation that something of value they have access to or own might be lost to another person. Othello's narrative gives a clear perception of the adverse effects of jealousy, including negative sentiments of bitterness, emotional instability, reduced perception of oneself, extreme anxiety, and the breaking of relationships amongst people. Through significant life experiences compared to Iago's and Othello's circumstances, it is evident that jealousy is incited by the manifestation or posing of a threat to another person's social standing, physical or emotional well-being, and resources. Jealousy is an adversative and detrimental issue exhibited through Othello's poignant example of that deterrent account (Shakespeare, 1991). The character, Othello, reacts to his jealousy with anger, which tragically ends up and results in the death of Desdemona, his wife. Later on, after careful investigations into the matter, Othello discovers that his wife is not as unfaithful as he suspected. Through the characters' experiences, I have cultured that the sensations of jealousy are inevitable; however, we must take time to evaluate and assess one's emotional responses to any stimuli and react to them with a conscious and clear mind. Our emotions are temporary; however, our actions and reactions to situations are unalterable.
Reference
Shakespeare, W. (1991). Othello:[1622]. Oxford Text Archive Core Collection.
Time is precious
don't waste it!
Get instant essay
writing help!
Plagiarism-free
guarantee
Privacy
guarantee
Secure
checkout
Money back
guarantee
Get a Free E-Book ($50 in value)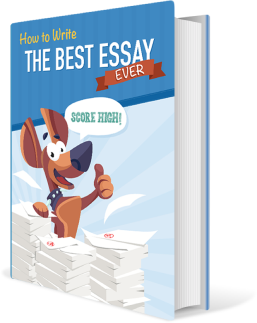 How To Write The Best Essay Ever!