National Patient Safety Goals and Clinical Outcomes, Essay Example
Pages: 5
Words: 1275
Essay
This Essay was written by one of our professional writers.

You are free to use it as an inspiration or a source for your own work.
Abstract
In considering nursing as comparable to any other emerging modern science discipline adjustments to the quality of care criteria measures, becomes inevitable. It is only when customer relations are rewarding that service continues to be beneficial to both provider and recipient. Hence, in this presentation on National Patient Safety Goals and the Improvement of Clinical Outcomes it is imperative that the author examine firstly, the significance of national patient safety goals within professional practice; scrutinize the efficiency of quality indicators; explore one particular goal and its effectiveness in producing desired outcomes and relate the impact of National Patient Safety goals and quality indicators to Program evaluation.
Nursing: National Patient Safety Goals and the Improvement of Clinical Outcomes
Introduction
In the presence of many potential dangers towards patients in a nursing facility setting National Patient safety goals are essential guidelines for implementing evidence based practice that would improve environmental safety in a clinical based intervention organization. Further, it is the responsibility of nursing service to design strategies after research had been conducted informing changes; applying such findings in benefiting patient safety.
The background to national patient safety goals is that overtime concerned practitioners within the science have observed that the safety of their patients was threatened in various dimensions. As such, they undertook studies which informed indications and possible solutions to many of the issues. Conclusively, these researchers arrived at fifteen critical areas which needed immediate intervention. Studies began in 2002 and by January 2003 the Joint Commission established criteria for implementing a National Patient Safety policy ( National Patient Safety Goals ,2012)
Significantly, national patient safety goals allow nursing service to establish evidence based practice aimed at preventing hazard, which many be overlooked as non – threatening. Also, a national consensus defining patient safety would be understood and practiced uniformly across the nation. Precisely, it would define safety practice as it pertains to the right nurse, right patient and right time (National Patient Safety Goals, 2012 )
Quality indicators and improvement of clinical outcomes
Clinical outcomes are measured based on a criteria of wellness observed when patients enter a clinical area and are discharged without any complications from hospitalization and the goal of curing or relieving the illness for which they sought medical intervention has been achieved ( Clinical Outcome Indicators Group, 2002 ). Quality indicators in goal setting help nursing service identify through evaluation criteria the extent to which each aspect of a goal is met (Clinical Outcome Indicators Group, 2002).
Even though this is a not conducted as a scientific research, perpetually applying quality indicators to setting and measuring goal attainment; clinical outcomes can be improved. For example, they provide useful clues even when the evidence may be limited; the focus is usually on a variety of outcomes, which could have been overlooked if there were no indicators alerting one's attention (Clinical Outcome Indicators Group, 2002).
Inevitably, while utilizing a quality indicator it is very easy to detect poor performance and resolve the interaction quickly; past performance can be measured with present in shifting the focus towards improvement. Importantly, utilizing quality indicators represent the willingness of nursing service to consciously implement a system that provides the safety each patient should receive when under their care (Clinical Outcome Indicators Group, 2002)
While goals are being achieved it must be understood that the application of quality indicators does not indicate how patients feel about the outcome; cannot provide definite proof regarding quality of care and action cannot be taken solely from apparent outcomes. There is always the need for more research to validate outcomes when quality indicators inform an assessment (Clinical Outcome Indicators Group, 2002).
Discussion of National Patient Safety Goal Nine
National patient goal safety nine deals with reducing the risk of patient harm resulting from falls. This goal applies mainly to home and long term care. Christina Orlovsky (2005) senior staff writer for nursing news reported that the Joint Commission, Accreditation for Health Care 2005, analysis, emphasized a need for patient safety pertaining to fall prevention making nursing homes and assisted living facilities accountable for implementing fall prevention safety measures before accreditation is awarded (Orlovsky, 2005)
The rationale states that falls account for a significant amount of patient injuries hospitalized as long term and home care recipients. As such, responsibility has been imposed on such providers to evaluate the risks patients or residents face and adopt appropriate measures as indicated by the Joint Commission recommendations to remove or minimize such risks (Rubenstein , Josephson , Osterweil, 2006)
These include organizations designing and establishing appropriate fall prevention programs for the community it services; the program must have definite strategies to reduce or eliminate the risk of falls within the environment; staff must undergo training and education when rendering care to avoid patients falling and family members must also be educated about fall prevention. Indicators such as reduction in the amount of fall as well as severity must be integral to the evaluation program (Becker, Rapp, 2010)
Hofmann (2003), Bankes (2003), Javed (2003) and Selhat (2003) have conducted studies on decreasing the incidence of falls in nursing homes. They utilized three interventions in their study. First it was repositioning of furniture in the room or environment; adding one more staff member to the team and implementing a restorative activity program. The conclusion from data provided after the study reveals that these strategies reduced the incidence of falls in the facilities where the research was conducted (Holmann, Bankes, Javed and Selhat, 2003)
The Impact of National Patient Safety goals and Quality Indicators on Program evaluation
From assessments of studies mentioned in previous sections of this presentation National Patient Safety goals and Quality Indicators impact program evaluation by insisting that programs are designed to suit the particular population. There are no one fit all strategies. Risk assessment must be conducted, specifically, within the confines of national indicators for the goal targeted, as in fall prevention. The method of evaluation changes overtime to measure different outcomes as improvements occur or major set backs emerge (Rossi, Lipsey, & Freeman, 2004).
Charts and records have to be continuously reviewed as programs are implemented to determine whether they are effective or not. Falls or incidences must be traced according to time, place, occurrence, gender, physical condition of patients and level of training of nursing personnel rendering care. (Rossi, Lipsey, & Freeman, 2004). Thus, a distinct impact of national safety goals criteria and the evaluation of programs designed to improve clinical outcomes when quality indicators are applied.
Conclusion
In the foregoing segments of this presentation the author sought to show how adherence to national safety goals can improve clinical outcomes. A brief discussion of quality indicators was offered and their importance in improving clinical outcomes was given. It was concluded that they are beneficial with a few limitations for evidenced based intervention. A thorough discourse on fall prevention safety measures was explored leading into how national patient safety goals and quality indicators impact program evaluation. The impacts are immense to the extent that evaluators must be keen enough to know that there is no one style fits all, but distinction in design and assessment.
References
Becker C, Rapp K (2010). Fall prevention in nursing homes. Clin Geriatr Med.; 26(4):693-704.
Clinical Outcome Indicators Group (2002). Clinical Outcome Indicators. CRAG
Holmann, Bankes, Javed and Selhat, (2003). Decreasing Incidence of falls in nursing homes in a cost conscious environment: A Pilot Study. J Am Med Dir Assoc. 4(2):95-7.
National Patient Safety Goals (2012). National Patient safety goals 2011-2012.The Joint Commission
Orlovsky Christina (2005). Fall Prevention Ranks High on List of Patient Safety Goals. Nursing News.
Rossi, P., Lipsey, M.W., & Freeman, H.E. (2004). Evaluation: a systematic approach (7th ed.). Thousand Oaks: Sage.
Rubenstein LZ, Josephson KR, Osterweil D (2006). Falls and fall prevention in the nursing home. Clin Geriatr Med. (4):881-902.
Time is precious
don't waste it!
Get instant essay
writing help!
Plagiarism-free
guarantee
Privacy
guarantee
Secure
checkout
Money back
guarantee
Get a Free E-Book ($50 in value)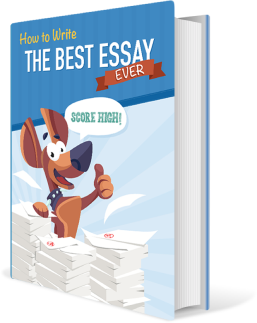 How To Write The Best Essay Ever!