Lack of Departmental Managers at Fluor Corporation, Assessment Example
This Assessment was written by one of our professional writers.

You are free to use it as an inspiration or a source for your own work.
Variables and Hypotheses
The purpose of this study is to examine the impact of departmental managers on overall employee satisfaction in a firm. This issue is important for a number of reasons, including the relationship between productivity and employees' salaries- this relationship will help us understand whether management actually induces or suppresses worker productivity.
In order to proceed with this research question, the study will employ qualitative methods to measure the variables. In particular, the study will use a questionnaire and interview questions to understand how the presence of a departmental manager may or may not lead to higher employee satisfaction.
The dependent variable for this study will be employee satisfaction. The independent variables for this study will include the presence of departmental managers (bifurcated), length of full-time employment, overall work conditions and the level of remuneration.
While the model was constructed with four independent variables in order to assess the impact of each on overall employee satisfaction, the main research question explored in the study is: does the presence of departmental managers lead to higher employee satisfaction. Thus, the one-sided hypothesis in this study is the following:
H (0) (Null Hypothesis): Employee satisfaction is the same regardless of the presence of departmental managers;
H1 (Alternative Hypothesis): Employee satisfaction is higher with the presence of departmental managers.
Methodology
This study chose to use qualitative methods rather than quantitative methods to explore this research question for a number of reasons. First, there are no readily available observational data for the study to use; thus, a questionnaire must be used in order to create the appropriate data to be analyzed. Second, and perhaps more importantly, this study is looking to "uncover" the reasons (and potential variables) in how a departmental manager might lead to greater employee satisfaction. Indeed, this hypothesis is somewhat controversial and has little data to date, thus this survey's qualitative methods will allow greater understanding of the drivers associated with the presence of a manager and employee satisfaction.
Two articles helped in planning which qualitative methods to employ in this study. Netting et al. used grounded theory as a means to evaluate faith-based programs. The authors interviewed stakeholders in different organizations to understand what was working and not working in faith-based programs; the interviews then served as the main "data" to pull common themes that were then established as variables. Although the topic explored in this study is different, a similar technique will be used to understand common themes from interviews with corporate staff at the firm.
Tiethe et al. also introduce the topic of "active learning" into academic discourse. While active learning is a broad theory with numerous applications, the emphasis on case study is important, and will be implemented for this study.
One of the main analytical challenges in this study will be the correct measurement of the dependent and independent variables. Indeed, in any study the validity and reliability of results is an important element to consider; this is a particular concern in a qualitative study where data from the participants is being used to explore a research question. The variables will be measured in the following way:
Dependent Variable
Employee Satisfaction– Employee satisfaction will be measured as an interval variable (10-90) that will be composed of numerous questions from the given questionnaire. Interval variables are important because it serves as a useful metric in understanding the current level of satisfaction- similar to a quick ratio or current ratio. In this study, interval variables are important because it keeps the scale of differences of employee satisfaction the same.
Independent Variables
Work condition scores- Work condition scores will be operationalized on a ratio scale from 0-100 based on responses employees give on the questionnaire. The ratio scale has a true zero scale and the spaced intervals are equal.
Remuneration Rankings- Remuneration rankings will be operationalized on an ordinal scale from 0-11 based on different categorizations of base salary plus the bonus. Remuneration rankings are rank-ordered, but the distances between the variables do not have any interpretable differences.
Length of employment- Length of employment will be operationalized on a ratio scale from 0-100 based on employees' responses to questions from the questionnaire.
Presence of Departmental Manager- The type of leadership a manager shows will be operationalized as a nominal value (From A-F) looking at how different leadership styles result in different levels of employee satisfaction.
I have provided a schemata below of how the data will be collected:
| | | | | | |
| --- | --- | --- | --- | --- | --- |
| | Satisfaction scores(10-90) | Work condition scores(0-100) | Remuneration rankings (1-11) | Length of employment (0-100) | Type of departmental managers (A-F) |
| Employee 1 | 60 | 95 | 1 | 90 | A |
| Employee 2 | 35 | 65 | 4 | 80 | B |
| Employee 3 | 65 | 75 | 2.5 | 60 | B |
| Employee 4 | 80 | 100 | 9 | 80 | A |
| Type | Interval | Ratio | Ordinal | Ratio | Nominal |
Survey Questionnaire
As explained above, the research question will be explored via a qualitative methodology in order to understand the drivers that are leading to employee satisfaction. Regarding the sampling methodology, because the study results should be generalizable to the entire employee population, a simple random sample of employees from the store will be taken. The sampling will account for individuals, places and times.
The questions that will be included in the survey are the following:
It is essential to have departmental managers
Managers are competent in human relations
Employee policies are administered in all departments in the same way
Departmental managers help workers reach their career goals
These questions will be given the following scores: (1) strongly agree, (2) agree, (3) neither agree nor disagree, (4) disagree, (5) strongly disagree. The sample size will be a function of the number of people who agree to participate also noting the number of recipients it will take to acquire the needed effect.
No matter the number of employees, the sample size will function according to the number of people who agree to participate: this is currently estimated to be around 100 individuals. A member of the organization from each department will be included so that exercise can be minimized.
The interview questions that will be included are:
Satisfaction with the inclusion of departmental managers
The role the managers will have with relation to supervision and group work
Satisfaction with products and work in the organization
Satisfaction with the role played by managers in career development
Finally, a case study approach is appropriate for this study because the purpose of this research question is to ask and understand phenomenon that are not known. That is, the current literature on employee satisfaction does not give a clear answer on how the presence and leadership style of a manager has on an employee's ultimate satisfaction. Thus, based on the interview questions from this study, numerous case studies will be made from employees in each department focusing on their views vis-à-vis this important question.
References
Netting, F.E., O-Connor, M.K., Thomas, M.L. & Yancey, G. (2005). Working Paper Edition.
Tiethe, L., Nufrio, P.M. & Kramer, R. (2005). Symposium on Action Learning.
Stuck with your Assessment?
Get in touch with one of our experts for instant help!
Messenger
Live chat
Time is precious
don't waste it!
Get instant essay
writing help!
Plagiarism-free
guarantee
Privacy
guarantee
Secure
checkout
Money back
guarantee
Get a Free E-Book ($50 in value)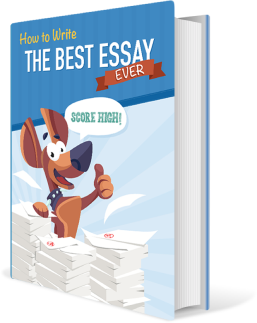 How To Write The Best Essay Ever!