Negative Effects of Social Media on Social Life, Essay Example
Pages: 7
Words: 1912
Essay
This Essay was written by one of our professional writers.

You are free to use it as an inspiration or a source for your own work.
Just imagine life today without having any social media accounts: How would your life would look like? How many "real" friends would you still have? This paper will probe these questions and uncover the how modern society and social life are built on a world that depends on social media. For example,  a Facebook page often hinders an individual from confronting their personality flaws by covering them up in their profiles while pretending to have more friends than one actually has. The amount of your Facebook friends also veils the truth that one lacks real friends, which would in turn make them unaware of the fact that they need to improve their socialization skills. Moreover, the success and the large number of likes someone gets on their photo or status also fulfills certain people's needs to feel successful and stops them from being a successful person in the real world. Thus, it appears that social media functions as a mere tool to improve people's social lives whether real or not. However, many people use social media as a proxy for their real social life. Replacing a real social life represents a dangerous transformation might destroy social networks in the future. In his book, The Birth of a Society, Arabic philosopher Malik Binnabi (1962) wrote that whatever thoughts we have and things we create, all these realms reset on social networks. These social networks give our thoughts the effectiveness we need (P 28). This saying, reflects the importance of social networks as a primary and fundamental issue that people should take it seriously. This essay sheds light on the negative impacts of social media on our emotions, thinking and our social life.
On a personal level, social media represent ourselves on our social media accounts. In the article, Social Media, Social Avatars and the psyche: is Facebook good for us?, David Brunskill (2013), shows that we represent ourselves online. Which means that the users of social media have a perfect online self and another real self (P 1). This gap would lead someone to act and think as if he or she is a Facebook page. So, instead of establish creative ideas to solve real problems, Facebook users might think just to write mere posts and instead of getting feedback from real experiences, Facebook users might evaluate their ideas based on the amount of likes they get or how people react toward their posts. This means that social media might change the purpose of our thinking, and that leads usually to false results no matter how much effort people put to create and format their thoughts.
In addition to the double personalities social media users would have, social media not a good source of getting great thoughts or news or such things. It shows a brief insufficient posts or tweets that don't tell you enough about anything. In an interview, Noam Chomsky (2015) said, "I don't look at Twitter because it doesn't tell me anything. It tells me people's opinions about lots of things, but very briefly and necessarily superficially, and it doesn't have the core news." (P 1). To improve our thinking and to receive other people thoughts, people need to read more than 140 letters. They need to read supporting details and more explanations so that they can have the big picture of the issue they interested in. Also, spending too much time on twitter, for example, would make us feel boring about reading a book or a research that focuses just on on issue. That might even affect our normal conversations, where some people can't spend more than one or two minutes on one topic.
Finally, social media can also negatively impact social life by making people susceptible to bullying. Bullying is already a big problem in society. However, social media offers new avenues for abusing others. Social media is already a part of social life. As made clear earlier, social media is even more prominent in the social life of young people. In other words, social media has become an extension of social life itself. But because social media allows some users to be anonymous, it is easier for people to behave in ways that can be hurtful or damaging to others. For instance, surveys conducted in the United States showed that around 42% of children and teenagers have experienced bullying in social media. These types of bullying include spreading rumors, impersonation, and threatening (Adams, 2010). The same follows for adults. Many people often report being hurt by others in social media, sometimes even by friends and family. Although this type of bullying takes place on the internet, it is still a part of the general experience of people in their social life. This means that experiencing bullying in social media translates to experiencing bullying from society. These negative experiences in social media can in turn be detrimental to the wellbeing of others. In summary, social media may cause people to be vulnerable to bad experiences on
Social media is real normal thing that people always used in daily life. With the era of progress, economic development and people's living standards improve, more drama welcomed by university students, and has been gradually into the drama industry, menacing. Students as a representative and disseminator of ideas, drama is bound to be affected. Actually these things are always including violence and pornography, if students watched that, they would get really bad influenced. Because of the diversity of social life, formed between people, between the various sectors of society, values between regions or ethnic differences. The values of human impact on the value of things to judge, thereby affecting people's attitudes and behavior. Thought drama involved in the communication process, consciousness, ideas, morals, etc., although invisible, intangible, but people through long-term monasteries, subtle, mentally emotionally will be more or less affected. These effects mainly spread for the audience watching television within their own people occurs. In China, this phenomenon is less than American, because American movies are more freedom.
Mobile phone is another important media for recent people, especially for students, this is a really important thing in their daily life. With the progress and development of high-tech era, the mobile phone become more colorful. Cheaper rates will affect the popularization of mobile phones more and more high school students use the mobile Internet. More and more high school students have been not the phone as a communication tool with people, but as with the computer as a tool: the Internet, chat QQ, play games, video, downloads, texting. More and more high school students go to school with a cell phone to use in school Mobile also revealed many shortcomings, although the phone to facilitate contact between parents and students, but it has seriously affected the school management and student learning. High school students cannot really control themselves well, so they would be influenced easily.
Also, using mobile phone can not only influence themselves, but also their family would be influenced. Currently, parents have to students with cell phones, remote management of them. The phone like a root, "rope", its purpose is to bolt the student's heart. Parents of kindness, but students do not understand. As busy parents, students rely on mobile phones to manage, thus reducing the student the opportunity to directly face to face education, reducing parents and teacher's direct exchanges and communication. Family education is actually composed of virtual real change, from direct to indirect, by the close to alienation. Family education is not in place, there have been loopholes. Individual students can be arbitrary, any lie, students develop a very bad character. At last, alienation of affection is the bad result that students and their family get.
To be specific, let's talk about Facebook. This is a kind of popular App in people's life, people could make friends and get news on that. But is that really helpful to people? Admittedly, Facebook does give students a lot of friends. These friends not just on campus, even in off campus, outside the region, outside the state. Even friends abroad are likely to recognize. In modern society, students dating range is growing, more and more acquaintances, therefore face book feature lets students know and understand the various different friends. But also allows students to earlier contact with the social, this is really important for students. When students encounter difficulties at home, students no longer need to use the telephone or cell phone, face book is one method for students to solve homework problems. Students can discuss directly with friends on-line, you can quickly put the information communicated to the other party. This method not only saves time, but also to save a telephone fee, it can be said to serve two purposes.
In addition, friends can upload their photos in Facebook, whether it is birthday parties, traveling abroad or sports competitions, students can view these photos via Facebook. Facebook is like online diaries, students can put themselves interesting encounter on campus or unhappy things written in the book face, let more friends to know and understand the students' situation. By the way, when people spend more time on Facebook to make friends, they may lose a lot friends in real life, so people need to figure out the balanced about network life and real life.
To draw a conclusion, social media has become more and more important in people's daily lives. This paper revealed the negative effects of social media on people's lives due to how preoccupied people get using various platforms every day. Such a lifestyle needs to be changed in order to reverse the trends despite the fact that social media has become so important in various arenas. Despite the fact that social media is necessary, people need to be able to balance how much they use social media with performing other necessary daily tasks. Social networking sites such as Instagram and Facebook enable people to find and connect with old friends and family in addition to forging new relationships that can be beneficial for people both personally and professionally. Browsing various social media platforms enables people to feel much more connected to a larger community. Such casual and easy connections via the internet, however, unequivocally has its pitfalls. It creates a false sense of connection between some people, especially for those who are introverted and less socially open to socializing in public. In addition, social media has facilitated cyberbullying, which continues to escalate and enables internet predators to perpetrate more online attacks. The internet grants people a sense of anonymity, which enables them to create a wholly new identity. In addition, decreased productivity is caused by social media in addition to privacy issues as a  result of oversharing. Such issues thus underscore the negative aspects of social media on people's social lives.
References
Adams, C. (2010). Cyberbullying: How to make it stop. Instructor, 44-49.
Davidson, L. (2015, May 17). Is your daily social media usage higher than average?. In www.telegraph.co.uk. Retrieved December 16, 2015, from http://www.telegraph.co.uk/finance/newsbysector/mediatechnologyandtelecoms/11610959/Is-your-daily-social-media-usage-higher-than-average.html
Konnikova, M. (2013, September 10). How Facebook Makes Us Unhappy. The New Yorker. Retrieved December 16, 2015, from http://www.newyorker.com/tech/elements/how-facebook-makes-us-unhappy
Lee, S. (2015).Chomsky: 'I don't look at Twitter because it doesn't tell me anything.' The World Post. Retrieved December 18, 2015 from http://www.huffingtonpost.com/seungyoon-lee/noam-chomsky-twitter-interview_b_7064462.html
Paddock, C. (2012, July 10). Facebook Use Feeds Anxiety And Inadequacy Says Small Study. In www.medicalnewstoday.com. Retrieved December 16, 2015, from http://www.medicalnewstoday.com/articles/247616.php
Tardanico, S. (2012, April 30). Is Social Media Sabotaging Real Communication?. In www.forbes.com. Retrieved December 16, 2015, from http://www.forbes.com/sites/susantardanico/2012/04/30/is-social-media-sabotaging-real-communication/
Turkle, S. (2011). Alone Together. In M. L. Kennedy & W. K. Kennedy (Eds.), Writing in the Disciplines (7th ed.). Boston, MA: Longman.
Time is precious
don't waste it!
Get instant essay
writing help!
Plagiarism-free
guarantee
Privacy
guarantee
Secure
checkout
Money back
guarantee
Get a Free E-Book ($50 in value)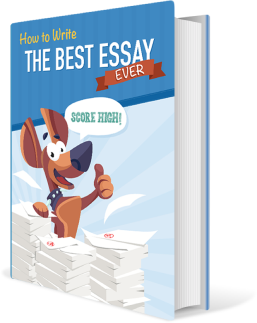 How To Write The Best Essay Ever!