Digitalk: A New Literacy for a Digital Generation, Article Review Example
This Article Review was written by one of our professional writers.

You are free to use it as an inspiration or a source for your own work.
Kristin Hawley Turner's "Digitalk: A New Literacy for a Digital Generation" is a thoughtful exploration of modern, and technology-based, communication, and as typically engaged in by adolescents and young people. An educator, Turner begins by relating her own initial confusions when confronted by how her students use texting, Instant Messages (IMs), and other forms of communication enabled by the devises so universally used. She describes the various acronyms and other aspects of what she defines as "digitalk," as Turner also conveys her own experience in using communication technology herself. The core of the article reveals how she chose to experiment, by having the students conduct a book discussion through only messaging (Turner, 2013).
The results surprised Turner, and chiefly because she noted remarkable degrees of creativity in the exchanges, even as she experienced difficulty in comprehending the actual messages. This leads to Turner's analysis of how this communicating, despite objections from parents, teachers, and other adults, is an important and overlooked skill.  She is impressed by how cleverly young people manipulate language, break rules, and create new means of expression in the processes. Turner then believes that, when adults value the new forms of communication, access to standardized English is more effectively taught, and that it is a mistake to perceive digitalk as a substandard or deficient mode of expression (Turner, 2013). Ultimately, the article is a well-researched and rational plea for more worth being attached to modern communication typically viewed as nothing more than technological slang, which the author sees as an untapped and important educational resource.
On one level, it is difficult to directly relate Turner's article to the course readings, and chiefly because she focuses on only methods of communication, and of kinds associated with young people who have been raised to embrace communication through modern technology. On another, however, certain elements of the study apply.  Turner believes, for example, that the skills involved in digitalk are beneficial in general; it is an intricate, complex language young people are developing on their own, and one inevitably evolving all the time (Turner, 2013). This then relates to Horn's concept of crystallized intelligence, in that information and verbal abilities continue to develop in adulthood, while fluid intelligence, or more abstract perceptions, declines (Santrock, 2012, p. 495). More exactly, the uncertainty inherent in Turner's ideas of how digital may evolve render intelligence itself problematic, as this communication is both "learned" by young people while also subject to constant change. Conversely, however, Turner's approach very much supports Erikson's ideas of adulthood as a potential stage of generativity. That Turner is intent on appreciating the value she perceives in digitalk, and in her thinking that this is a valuable tool in instructing standardized English, strongly reflects Erikson's concept of how adults, secure in the life stage, are motivated to "give back" to generations following them (Santrock, 2012, p. 510). Turner's commitment is an example of social generativity, in that she seeks to influence young people not intimately related to her in positive ways, and provide them with the benefit of her greater experience. She is consistently affirming a connection with younger people, which demonstrates an adult effort to offer the advantages of adulthood and which affirms generativity.
Given the universality of digitalk in today's world, it is easy to understand an educator's motivation to find value in it, and devise means of incorporating it into more traditional modes of communication. Nonetheless, the issue of an unjustified faith in the innate value of digitalk is important, and this is validated by certain elements of Turner's thinking. According to the author, for example, young people make choices in digitalk which are based on purpose and voice suited to the communication exchange (Turner, 2013). What she fails to identify, and interestingly, is expediency, and this is certainly a primary motivation in how digitalk evolves. More exactly, it is reasonable to claim that, in a vast majority of IM and text communications, the parties involved consistently turn to shortcuts to express themselves as quickly as possible. Then, Turner concludes by asserting that all teen students should be held accountable in grammar and writing skills, and that digitalk is a valuable tool for this. Societal standards, she holds, are crucial (Senior, 2013). Her argument that educators using digitalk to actually build students' skills is then questionable at best.  It is one thing to acknowledge that creativity and degrees of skill usually mark digitalk; it is another to ignore that these evolving processes of communication, written in various ways, rely upon discarding the rules and conventions Turner herself feels students must learn. It may be argued that the author's strategy or ambition is comparable to teaching fine art while asking students to create art with crayons or blunt drawing instruments; the two elements are completely in conflict with one another, and because the foundation of digitalk lies in communicating as quickly as possible, which in turn translates to dismissing all the conventions and structures of standard English. In plain terms, young people generally seek normative development and the advantages of stability as they mature (SUO, 2015). (SUO, 2015); unless today's generations succeed in largely replacing standardized written communication with digitalk, it is at least arguable that reinforcing the value of it will limit their success. Lastly, it is possible that Turner, in her determination to embrace digitalk, is erring too far on the side of change. If the presence of digitalk is viewed as a life-event, which her perception of it as important indicates, then there exists the potential that she places undue emphasis on it, and lessens the "stability" of standardized English (Santrock, 2012, p. 513). It then seems that Turner's view are somewhat misplaced, and that students' insistence on digitalk should be directed only to developing creativity, rather than as any means of learning the standardized English so removed from digitalk.
Jennifer Senior's "All Joy and No Fun: Why Parents Hate Parenting" is, like Turner's article, a thoughtful exploration of a complex issue. Senior begins by relating her personal experience as a mother of a toddler, which affirms how a moment of intense happiness is immediately followed by conflict with the child. This then leads the author to citing extensive research which affirms, time after time, that parents sre more stressed and less happy than non-parents. One study, for example, finds that even housework is preferable to parenting activity. Moreover, studies support that single parents experience less satisfaction, just as parents with more than one child are less likely to derive happiness from the child-rearing experiences (Senior, 2013).  Reinforcing this is a video studied by UCLA's Center on Everyday Lives of Families, in which a mother is locked in combat with a child who insists on watching a movie, resisting her demand that he do his homework. This leads the author to her central argument; namely, modernization seems to have altered the roles of children, empowering them to be less useful to their families and more determined to have their own ways. Parents, as the author perceives it, are responsible as modern parenting has for decades embraced the idea of children as resources to be cherished. This in turn creates "aggressive nurturing" that inevitably places greater demands on the parents. Then, adults tend to have children later in life, so they are aware of sacrificing freedoms that earlier generations, having children sooner and with little thought as to choice, rarely considered (Senior, 2013). The author also examines a variety of factors generating dissatisfaction in parenting, from societies failing to provide maternity leave and time for mothers to spend with children, to fathers simultaneously pressured to be active figures in their childrens' lives but who, through practical demands, are denied the opportunity (Senior, 2013). Finally, Senior concludes by examining how parents actually perceive states of happiness, which relates to sometimes conflicting emotional states based on retrospective appreciation and moment-to-moment happiness. Not unexpectedly, no definitive conclusion is reached, even as Senior essentially validates the parenting experience as inherently challnging as it may be immensely rewarding.
Unquestionably, parenting is a primary factor in adulthood and Senior's article brings multiple aspects of the readings into play. An important issue raised by Senior and supported by the readings, to begin with, is how parenting is so different an experience for women than it is for men. This is not at all changed by the larger modern population of working mothers; rather, these women face greater emotional and practical demands than do fathers, and simply because working mothers are generally expected to balance childcare and career in ways apart from those expected from fathers (Santrock, 2012, p. 515). This raises the important consideration of how adult gender roles in family scenarios, changes in gender equality notwithstanding, are still marked by traditional behaviors and thinking, which may well be bioligically and psychologically based.
Another point raised by Senior reflects the dramatic difference in the timing of having children in recent decades. As she observes, what was once an "automatic" process has become more a delayed choice, and this may well affect how men and women respond to parenting itself. It is noted, for example, that many women in their thirties express fears about how they have only so much time left to have children, and their "biological clocks are ticking" (Santrock, 2012, p. 492). It is then reasonable to see this as enhancing stress when children are born, and because so much has been emotionally – and physically – invested in the choice. Interestingly, moreover, and based on Senior's perceptions, parents undergoing stress while raising their children may also experience greater unhappiness when the children leave the home. As Senior points out, it often happens that children become the overwhelmingly important center of a marriage. The relationship between the parents is consumed by the concerns (Senior, 2013), leading to anxiety about intimacy levels and interpersonal communication. Ironically, the departure of the children may not bring relief; instead, empty-nest syndrome occurs, and because the parents have in fact built the family around the presences of the children (SUO, 2015). Loss is experienced, even as these same parents have often spent years desiring exactly this new freedom. In general, then, the readings strongly apply to Senior's article, and because adulthood and parenting are so often seen as synonymous.
If anything dominates Senior's analysis and perspectives, it is a consistently thoughtful and intelligent approach. While the tone is often casual, the views and insights are clearly strong, and the author investigates multiple aspects of parenting. She further, and correctly, explores the important factor of how happiness is defined, as a sense of agency and meaning, if generating the harder duties of parenting, may bring satisfactions more profound than momentary joy or gratification (Senior, 2013). The readings in turn suggest that this view is linked to stability, identified as critical in adult satisfaction levels. The mere need to care for a child translates to stability in home and financial security as more urgent and, as Vaillant's studies support, adults in middle age who report stable lives tend to be happier as they age (Santrock, 2012, p. 519). It actually seems, then, that parents may experience benefits they do not recognize as such at the time, and because these are benefits deeper than transitory feelings of happiness. Of course, it may be argued that Senior's entire analysis exists to "define the undefinable." Parenting experiences are intrinsically varied, necessarily, and the joy known to one parent may never felt by another. At the same time, however, the insights raised by the author are valuable, as in her discussion of how changing social and commercial conditions have generated the more modern views of children as requiring the utmost in nurturing. Similarly, and while Senior does not directly address health issues, it is helpful to understand how the stresses of parenting may easily impair the parents' health. Ultimately, then, Senior provides an engaging and complex treatment of the fundamental reality of how parents actually respond to parenting, which in turn reflects a number of concerns connected to adulthood itself.
References
Santrock, J. (2012). Life-Span Development, 14th Edition. [VitalSource Bookshelf Online]. Retrieved from https://digitalbookshelf.southuniversity.edu/#/books/0077733908/
Senior, J.  "All Joy and No Fun: Why Parents Hate Parenting." From Freiberg, K. (02/2013). Annual Editions: Human Development 13/14, 4th Edition. [VitalSource Bookshelf Online]. Retrieved from https://digitalbookshelf.southuniversity.edu/#/books/0073517089/
South University Online (SUO), (2015). Week 4: Physiologic Changes. In PSY2022: Online Course. Retrieved from myeclassroom.com.
Turner, K. H. "Digitalk: A New Literacy for a Digital Generation." From Freiberg, K. (02/2013). Annual Editions: Human Development 13/14, 4th Edition. [VitalSource Bookshelf Online]. Retrieved from https://digitalbookshelf.southuniversity.edu/#/books/0073517089/
Stuck with your Article Review?
Get in touch with one of our experts for instant help!
Messenger
Live chat
Time is precious
don't waste it!
Get instant essay
writing help!
Plagiarism-free
guarantee
Privacy
guarantee
Secure
checkout
Money back
guarantee
Get a Free E-Book ($50 in value)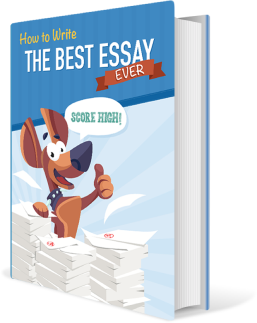 How To Write The Best Essay Ever!