Negotiation Role Play, Reaction Paper Example
This Reaction Paper was written by one of our professional writers.

You are free to use it as an inspiration or a source for your own work.
Introduction
Hog farming has spurred recent concerns that revolve around environmental damage, animal rights, and for residents, the smell from hog barns. These hog farms have forced small town farmers out of business, and in many cases these former farmers are now working for the cooperate hog farmers. They make very little money and have no health benefits. As a result, the communities are suffering from poverty and health issues related to the chemicals being used on the hog farms. The project was a negotiation simulation. There were four groups that represented the stakeholders view in the hog farms.
My Role
For this assignment I played the role of hog producer. As a producer, I had to defend our right to be producers by showing other stakeholders that we were committed to meeting environmental concerns. For me, the role was eye opening because I never really think about the products that I purchase from the supermarket. Before this assignment, I had never thought about the issues that others may face to produce the products that we are able to buy. I felt confident playing this role, but there was so much I did not know about operating a hog farm. For example, I did not know much about the logistics and sanitation processes involved. If I were given the opportunity to play this role again, I would quickly decline. I would choose to play the role of a community member. However, I would take more time to research the points I felt weak on.
The Group
Our group worked well together. Each member was delegated special duties to perform and research. We designated certain members to respond to questions posed by other group members and others to explain and narrate portions of the videos. When there were disagreements, we used the democratic method of voting to determine what we should do. As a group, we could have been better prepared. I believe we allowed our emotions to get the better of us and we were unable to detach from the person we felt was being hurt by us. It was difficult to maintain the role of producer after seeing and discussing the devastation that we were causing. I believe most of us wanted to play a different role after our tour.
Strategies Used
The first concept that we reminded ourselves of was to separate people from the issues. This was important because it is very easy to become upset with the person and not the problem that they represent. Next, we went into the meeting with a positional bargaining. We were accepting of the fact that we may be unable to achieve everything that we want, but we were willing to compromise in order to achieve some of what we wanted. To avoid emotions taking over the conversations, only one person from each group was designated to talk. Other members had the opportunity to give input, but they had to do so by writing it down and giving it to the designated speaker. We took several breaks to allow group members to talk to the spokesperson. Finally, we reminded each other to be careful of body language. We did not want to display negative or aggressive body language, but we also wanted to be aware of body language that other group members displayed. I believe these strategies were effective because the negotiations never became argumentative. Several different ethnic groups were represented in various groups. Each member did well in being ethical and fair. We all tried to consider the other stakeholder and how decisions would both positively and negatively affect the other. It was eye opening to see and hear her comments because many of the participants clearly had vested interests in the subject. There were some members who became emotional at points, and displayed an array of body language. One particular incidence of body language occurred when I (producer) was discussing how we would benefit the communities in the long run. I was disagreed with justifiable examples.
Race Issues
The demand for hog farming has been on the rise considerably in recent years. The demand has lead to decreased costs for starting a hog farm. However, competition from Canada and Asia has changed the need considerably.Consequently, many home town farmers have been forced out of business. The government is encouraging farmers to invest in hog farming. On the other hand, environmentalists, residents, and animal rights activists are not pleased.The video we viewed relayed that Duplin County has the highest concentration of hog farms in the state.While all but two of the county's 522 hog farms are white-owned, yet African Americans make up 29 percent of the population. Many former farmers now work on cooperate farms, where they only make about $8.00 dollars an hour and have no benefits. Viewing the communities, signs of poverty were everywhere. Buildings were burned to the ground and many storefront buildings were boarded up. Houses were in disrepair, but were still occupied by members of the community. Although the video was filmed on a nice day, I didn't see a single person outside. I was left to wonder if the poverty level was disproportionate representative as the representation of African American farm owners.
What I Learned
After the activity, Irealized that the most important aspect of role playing was adequate communication.Effective communication is imperative.  Effective communication is a skill that improves with practice.As the group members became more comfortable, the communication became more effective. Effective communication involves listening, non-verbal cues, managing stress, and being emotionally aware. Many people believe that communication is just speaking, but actually it is not. Listening is an important aspect of communicating. Adequate communication connection between the speaker and listener ensures that a clear understanding is established. Non-hostile environments make all feel safe and comfortable with speaking. When listening is carried out correctly by an effective spokesperson, he/she can clarify information and avoid conflicts and misunderstandings. Next, communication can also be non-verbal. Effective speakers  have an understanding of non-verbal cues. They can read body language and facial expressions. They can also use these non-verbal cues to enhance their verbal communication.  Also, stress can affect communication. Spokespersons are able to recognize when they are becoming stressed and react accordingly. They may take a moment to calm down before continuing the conversation or even give the speaker time to calm down before continuing to talk.  Finally, emotions play a very important role in the way effective leaders communicate. Emotions can motivate one to make decisions that may not be appropriate. Emotions also allow those in decision making roles to show empathy for others.
Conclusion
Although we were unable to come to any concrete compromise, I believe the project was very eye opening for us all.  I believe Confidence is the foundation of effective speaking. Leaders who lack confidence will not be effective. Confidence has a great impact on the way one speaks and the body language he/she may use. Confidence is what drives effective communicators to work diligently at what they are attempting to accomplish. When a person is confident it is clear that he/she has a vested interest in the topic. Confidence allows leaders to work well under pressure. People who are confident are not afraid to make mistakes because they understand that making mistakes allows learning.
Stuck with your Reaction Paper?
Get in touch with one of our experts for instant help!
Messenger
Live chat
Time is precious
don't waste it!
Get instant essay
writing help!
Plagiarism-free
guarantee
Privacy
guarantee
Secure
checkout
Money back
guarantee
Get a Free E-Book ($50 in value)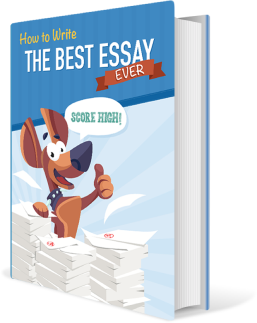 How To Write The Best Essay Ever!