Non-Specific Autoimmune Disorder, Case Study Example
This Case Study was written by one of our professional writers.

You are free to use it as an inspiration or a source for your own work.
Abstract
Non specific autoimmune disorder manifests as a conglomerate of signs and symptoms which cannot be clinically diagnosed as a specific dis-ease entity. As such, the body's defense mechanism becomes incapable of defending itself against invasions of viruses, bacteria, fungi and stress. In the following pages of this case study analysis a client with non specific autoimmune disorder will be assessed for alternative medicine interventions.
Alternative Medicine: Case Study- Non-specific autoimmune condition
Introduction
Environmental and behavioral inputs
Data retrieved from this client indicates that she has some very disturbing experiences battling with a non specific autoimmune condition. Therefore, the major concern is to relieve symptoms; discontinue steroids since they have serious side effects and discover what had been causing her health problem over the past two to three years. With these debilitating recurrent episodes of ill health there seems very little to enjoy about life.
As a professional she works a part time medical assistant job and has some basic knowledge of her health issue. With the additional responsibility of mother and wife she finds it difficult to sleep and is troubled by experiencing cold hands and feet even when the weather is hot, which could be side effects of the medication she is taking. The medication regime includes methotrexate 2.5mg, prednisone 40mg / day, and a beta-blocker.
Methotrexate is used to treat cancer and autoimmune disease. It is highly terotogenic and produces a number of adverse effects on the body which gimmicks symptoms of a number of disorders resulting in nausea, abdominal pain, fatigue, fever, acute punemonitis and dizziness. Prednisone is a steroid used in inflationary conditions and ha sit fair share of adverse effects as well and should not be taken for prolonged periods of time. Also, they ought to be discontinued cautiously by gradually reducing the dosage.
The side effects include increased blood sugar levels; weight gain, facial swelling; peptic ulcer, insomnia; infections and painful hips and shoulders. Even though the name of the beta blocker was not mentioned it is important to note that they can adversely affect her health as well and prolong a cure of the non specific autoimmune disorder. The adverse effects include cold extremities; heart block; fatigue, Raymaud's syndrome, insomnia, hypotension and hear failure.
Her diet consist of breakfast toaster pastry, breakfast bar or donuts w/ coffee and orange juice; lunch lean cuisine frozen meal, subway cold cuts or McDonalds chicken sandwich;
Snack Doritos, chips, funyunsDinner pizza, pasta, lasagna or fish sticks always with Texas toast
Beverages, diet coke or Pepsi 48-64oz / day. Obviously, this diet lacks fresh foods inclusive of fresh green leafy vegetables, healthy crabs, a variety of protein and seems to be insufficient in portions as well.
Exercise and social support are minimal indicative that there is very little urge to exercise and enjoy her two small children and husband, dealing with so many drug interactions within the body. It would appear that the drug therapy is in fact nourishing a non-specific autoimmune condition rather than offering resolutions.
 Innate and Acquired Physiological Strengths and Weaknesses
The greatest strength among innumerable weaknesses; this client recognizes that she needs more help than what has been provided in the medications she is presently using. There are no notable dysfunctions in the urinary and respiratory systems. Already, her body manifests resistance to all medications she has been taking along with the immense side effects they carry. As such, her tongue is pale, glistening, coated, and puffy with scallops. Skin and joints are painful and tender to touch.
She expresses intolerance to foods that nourish the body such as lettuce, tomatoes onions. Vegetables and many fruits give the client gas, distension, bloating and loose stools. Fried foods are not tolerated. There are obvious signs of fatigue with dark circles under the eyes indicative of prednisone toxicity. Her blood work reveals elevated liver enzymes. Often she experiences cold hands and feet even when in warm places which are definite side effects of he medications and unrelated to a disorder of non-specific autoimmune condition.
In summarizing the major strength and weakness the weaknesses outweigh the strengths but there is hope in seeking alternative intervention in the frustration that nothing seems to be working. This client is burdened with side effects of medications, which do not resolve he discomfort neither add quality to her life.
Health Narrative
This client obviously is frustrated with her current health condition. In spite of getting the best care she can find because of her location and connections within the medical community, she has never gotten better. Life "looks grim" and she can't imagine how long she can "live this way".
Energetic Assessment
A low energetic profile has been observed due to persistent ill health due to her autoimmune situation and medication side effects. When an assessment from a bio-energetic aspect is taken into consideration, hands and feet display signs and symptoms of depleted energy fields in these areas. From the health narrative she is tired of living a life of ill health and this pushes negative energy into the body causing her to loose the will to live and escape of dynamic energy to sustain bodily functions.
Strategies
This client's visit to an alternative medicine practitioner indicates that she has lost faith in scientific medicine to cure the autoimmune disorder; she is discouraged and loosing interest in life; does not sleep well; does not eat a balanced diet to alter physiological changes due to a dysfunctional autoimmune system and generally does not enjoy family life.
Goals
Restoring interest to life
Correcting the non specific autoimmune condition;
Promoting a healthy sleeping pattern
Encouraging a balanced diet.
It must be noted that at this point of her he4alyth challenged most of the signs and symptoms are associated with the administration of the toxic medications regime she is now.
Restoring interest to life
Research has revealed where the cause of non specific autoimmune disease is unknown and there is no cure. Further, science has shown that in situations where there is difficulty determining the etiology of a disease there could be underlying stress factors which trigger such conditions. Specific manifestations of non specific autoimmune disease point towards the destruction of one or more body tissue, abnormal organ growth and changes in organ function. More importantly, intense studies have linked this disorder to anxiety.
Even though there have been no specific anxiety reported by this client except those related to the treatment and condition for which she suffers, it is essential while attempts are made at researching strategies for restoring interest in life, to explore what caused her to loose it apart from the non specific autoimmune condition and the side effects of medication.
Understanding the role chakra centers play in preserving health is very important in assessing where the mind and body are out of balance. Precisely, they regulate immune system function and the body's ability to heal itself. For example, the thymus chakra located in the chest is the focal point where intent originates connecting emotions of divine love; truth, compassion, forgiveness and spiritual intimacy. Since it is associated with the thymus gland it is also connected to immune activity in the body.
Hence, restoring interest in life means directing this client towards releasing thoughts and feelings pertaining to emotional disturbances within the self; addressing her truth and living by it; exercising compassion with herself and others; forgiving herself and others and developing a spiritual practice by building a relationship with what she perceives as God.
Correcting the non specific autoimmune condition;
Correcting this auto- immune disorder which has no cure with medicine has to be accomplished through the aforementioned strategies of restoring interest to life without medication. Hence, therapeutic interventions through education and subtly releasing medication dependence on drugs
Promoting a healthy sleeping pattern
By discontinuing medications that cause insomnia and while offering very little release to her auto immune condition is a recommendation for redeeming sleep and relieving anxiety.
Encouraging a balanced diet.
The very next important life style change is eating food that world naturally build a health immune system. These include a diet rich in Vitamin C found in citrus such as oranges and cherries. Foods rich in Vitamin E derived from green leafy vegetables; zinc inclusive of turkey, crab, beef, beans and oysters. This would men refraining from McDonalds, sodas and fast foods.
Summary of short term goals
Restoring interest in life
Eating a balanced diet
Redeeming sleep
Summary of long term goals
Restoring autoimmune health without medication
Discontinuing toxic medication regime
Conclusion
Herbal applications
Herbal applications are related to dietary changes. A safe food and herbal recommendation containing no serious side effects is garlic. As a member of the onion family it protects the immune system due to its antiviral, anti cancer and antitoxicantic properties. Others containing similar properties are American ginseng and reishi mushrooms.
Stuck with your Case Study?
Get in touch with one of our experts for instant help!
Messenger
Live chat
Time is precious
don't waste it!
Get instant essay
writing help!
Plagiarism-free
guarantee
Privacy
guarantee
Secure
checkout
Money back
guarantee
Get a Free E-Book ($50 in value)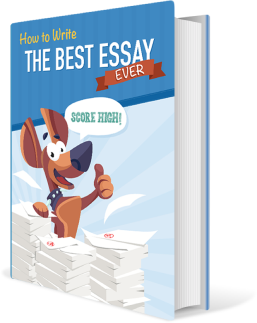 How To Write The Best Essay Ever!