Nursing Informatics: Two Profiles, Essay Example
Pages: 3
Words: 776
Essay
This Essay was written by one of our professional writers.

You are free to use it as an inspiration or a source for your own work.
Like a lot of emerging disciplines, nursing informatics is and will be different things to different patients and their handlers, professional and lay (McCormick, et al., 2007). Such people might be justified in quickly categorizing informatics  as "nurses and computers" (the name of an early course taken by pioneer Patricia Abbott) — a "Nurse Techie" role.  But for the specialists themselves, nursing informatics might be described as the process of humanizing Big Data. I have chosen two people whose voiced interviews represent subtly different perspectives.
James P. Turley is one of the relatively few men in the nursing field, which makes him a sort of outlier by default.[1] He opposes the term "nursing informatics" in preference to "health informatics with a nursing perspective" and states "I don't think a simple definition [of informatics] will do us well, or serve us well (Turley, Nursing Informatics Pioneers: James B. Turley, 2008)." Arguably Turley's most public contribution to health or nursing informatics was an article he published, entitled Toward a Model for Nursing Informatics, which unfortunately is available only behind paywalls (Turley, Toward a Model for Nursing Informatics, 2007). By his own account in his video (see footnote 1), he has disavowed the article because it overly emphasized nursing at the expense of health science generally. Turley is clearly one of the leading players in the field, and summarizing his role would be difficult and probably unfair to him. But perhaps his greatest contribution to nursing informatics took place in Australia, when he built a data-collection system that worked so well the people using it "took ownership" of it to the point where Turley was himself no longer needed — a working example of if you build it they will come. My only criticism is that he does come off a bit as a (well-meaning) technocrat. His use of the word clients to describe patients reminded me that neurologist Oliver Saks, in his book The Man Who Mistook His Wife for a Hat, described clients as "an odious word then becoming fashionable, supposedly less degrading than 'patients' . . ." (Saks, 1985).
At the time of her interview, Carol Romano was a Rear Admiral in the Office of the Surgeon General and Deputy CIO at the National Institutes of Health. [2] In these roles she had or still has wide bureaucratic responsibilities. For that reason I initially thought that her language would also be somewhat technocratic-sounding, as she works in what is basically a command economy. However, I chose her as a contrasting example to James Turley because there is nothing of the technocrat or commanding personality in her presentation of herself, and that was unexpected, at least to an outsider. If Turley is the brain, then Romano is the heart. But like Turley, Romano is a leading player in the field, going back to the start of microcomputer popularity among the public and at the workplace. Her driving goal throughout her career has been to ensure that nursing drives the technology and not the other way around. In this probably all nursing informatics specialists are in agreement. The problem is that practitioners swim upstream, working within an environment where the technology is always trying to take over.
The professional accomplishments of Turley and Romano are obvious, and as leaders they have necessarily influenced the areas of nursing practice that they oversee. They shaped the field of nursing informatics mainly by helping create it in the first place and then ensuring that it worked the way it was intended — to the extent that any real agreement is possible across nations and time. The lessons I take from their experiences is the need for an academic degree for those seeking professional advancement within the field (Heller, et al., 2004). Their (implied) warning to me is the one long given to law students: to sharpen the mind, narrow it. But not too much — doctors and nurses in their turn will become patients too.
References
Heller, B., Drenkard, K., Esposito-Herr, M., Romano, C., Tom, S., & Valentine, N. (2004). Educating Nurses for Leadership Roles. Journal of Continuing Education in Nursing, 203-10.
McCormick, K. A., Delaney, C. J., Brennan, P. F., Effken, J. A., Kathie, K., Murphy, J., . . . Westra, B. L. (2007). Guideposts to the Future—An Agenda for Nursing Informatics. Journal of the American Medical Informatics Association, 19-24.
Saks, O. (1985). The Man Who Mistook His Wife for a Hat. New York: Summit Books.
Turley, J. P. (2007). Toward A Model For Nursing Informatics. Journal of Nursing Scholarship, 309-313.
Turley, J. P. (2008). Nursing Informatics Pioneers: James P. Turley.
[1] His interview and professional accomplishments can be found at: http://www.amia.org/nursing-informatics/nursing-informatics-pioneers-james-p-turley
[2] See her interview and professional accomplishments at: http://www.amia.org/nursing-informatics/nursing-informatics-pioneers-carol-romano
Time is precious
don't waste it!
Get instant essay
writing help!
Plagiarism-free
guarantee
Privacy
guarantee
Secure
checkout
Money back
guarantee
Get a Free E-Book ($50 in value)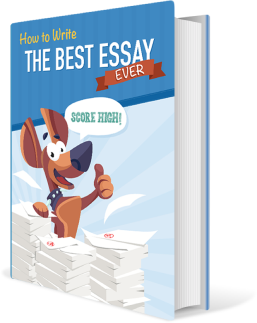 How To Write The Best Essay Ever!