Nursing Theory and Historical Influences, Essay Example
Pages: 7
Words: 1857
Essay
This Essay was written by one of our professional writers.

You are free to use it as an inspiration or a source for your own work.
Introduction
Touted as one of the progenitors of modern nursing, Florence Nightingale, defined nursing during the nineteenth century as an act or series of acts in which an individual utilizes the patient's environment in order to aid him or her in their recovery (Nightengale, 1980). This definition stipulates that nurses had to acquire the skill to navigate various environment settings in a way that enhances the revival of the patient's health in order to catalyze beneficial physiological and biological processes (Craven & Hirnle, 2003, p. 580). This tradition became firmly embedded in nursing practice and theory, and it situated the nurse as a medical professional who functioned as a conduit that made sure the material environment and the patient's biology fit together. Indeed, this nascent definition of nursing and the nature of nursing practices provided an apt context for the evolution of nursing theory into its modern state. This process spawned an epistemology in the nursing profession in which "systems thinking" retained immense currency in the tradition of nursing beginning in the mid-twentieth century (Holden, 2005, p. 655). The purpose of this paper is to understand how historical and theoretical influences and concepts impact the field of nursing and how nursing practices are carried out. Systemic nursing literature occupies a significant place in the theoretical underpinnings of the nursing profession, which is why it is important not to overlook the tradition of systems thinking.
General System Theory
A clear-cut definition of the general system theory is nebulous, as competing definitions have been proffered by various researchers and nurses alike regarding its applicability to nursing education, the practice of nursing, and research. The significance of the system approach resides in its capacity for assessing information in order to assist individuals and their families attain the ultimate goal of healthy living. The nurse retains the most agency within this paradigm rather than the patient because the nurse functions within a clinical setting as a mechanic (). Within this paradigm, health is perceived as "a state of thermodynamic balance" (Putt, 1978, p. 4). Maladies lurk when there are unpredictable and undesirable sounds, sights, and events. As such, it is the nurse's duty to evaluate to what extent the various parts of the patient's system is functioning normally, and he or she must identify, diagnose, and correct potential or actual threats to the homeostasis of the patient. Within the paradigm, the patient who receives nursing care is expected to acquiesce to the expert schemes of the professional nurse. The nurse thus discerns the course of action: whether to stabilize, contract, or support the various forces in the environment in relation to the patient's status. Indeed, the nurse is charged with responsibility to coordinate healthcare within a safe environment. This archetype of a mechanized nurse can be useful in the cases when patients devolve into life-threatening situations because the nurse is trained in restoring fluid balance and oxygen, yet it is incompatible and arguably unfit for the quotidian. Nurses who apply general systems theory to nursing theory and practice focus on a more holistic approach to treating patients. Pertinent systems model must reflect updated knowledge and epistemologies about health. The patient—whether an individual, a family, or the community at-large—and the nurse as a healthcare professional must collaborate regarding the practices and ideas that will enhance human health and well-being at the micro and macro levels.
Another poignant application of the systems practice and theory is in the realm of mental health nursing, which has hitherto been far more nuanced and trenchant than in other medical specialties. Primers within mental health nursing point to three specific strands: practices that are solution-focused; attachment practice and theory; and narrative and collaborative approaches when working with various networks and families (Harrison, 2004, p. 454). Indeed, various nursing theorists, utilizing an anonymous model, conceptualize the family as a system and takes into account distance and proximity; emotional climate; and power. These factors were essential when nurses encountered children and adolescents who exhibited mental health issues.
Self-Application Of Theory
Sometimes, there are circumstances and exigencies that propel patients to be autonomous in the administration of their own healthcare despite being quite ill or wracked by a debilitating condition. This notion frequently manifests in rehabilitation settings subsequent to being cared by nurses and physicians. It is in these settings that the Self-Application Nursing Theory, which is also known as the Orem Model of nursing after its progenitor Dorothea Orem during the twentieth century (Alligood & Tomey, 2002). Within the medical field, the Self-Application Theory is touted as a grand nursing theory because in encompasses a broad scope of nursing concepts that applicable to almost all nursing practices. This theory defines nursing as aiding patients in the management of patient self-care to improve human functioning effectively when the patient returns home. It stresses the ability of the patient to administer car to himself or herself, meaning the patient is able to perform care in order to maintain and enhance the patients health and well-being. This theory functions under the assumption that humans need to engage in persistent communication and forge meaningful connections with others as well as their environment in order to remain functional and alive. Patients need to be empowered to make their own decisions and judgments regarding their health and self-care.
One application of this theory within the nursing practice is to promote healthy nutrition for patients once they are discharged from the hospital. In order to attain optimal nutrition, nurses must stress the importance of patients adhering to a balanced diet as delineated by the nurse. Prior to discharge, a nurse provided supportive educative services to the patient in order to guide, support, teach, and cultivate a developmental environment so that a clear plan with certain objectives for the patient to attain is implemented and so the patient fully comprehend what types of behavioral changes are necessary. Another application is in the prevention of  healthcare hazards vis-a-vis therapeutic self-care. The patient exhibits the potential for skin integrity to become compromised because of edema that is a symptom of the patient's renal cysts. As such, the nurse promotes the maintenance of skin integrity so as not to compromise it while also taking preventative measures against further damage. The nursing system should be designed as a supportive educative system beginning with an assessment of the skin for any color changes, excoriation, and/or compromised integrity. Furthermore, the nurse would educate the patient on how to properly care for the edematous limbs in the patient's body. Reinforcing the need to adequately care for the edematous parts of the patient's body through reiteration is necessary in order for the patient to perform adequate self-care once discharged.
Historical Analysis
Prior to the seventeenth century, medicine was underdeveloped, and medical discourses were saturated with theories about how to cure certain maladies. Herbs, spices, and resins were dropped in drinks, pills, and baths as a way to cure certain conditions. Blood-letting, cupping, cauterizing, and prayer were most commonly used as cures for a litany of illnesses. Women were viewed as the weaker sex, biologically inferior to their male counterparts. As such, women were largely excluded from attending medical school because they were expected to stay in the home and rear their children. Moreover, it was believed that In order for a wom an to get pregnant, her sexual partner had to be achieve orgasm.  The practice of nursing has greatly involved from antiquity into the modern day. During the European Renaissance, an epoch pinpointed as the etiology of the modern era, there was a burgeoning interest in science and technology, which spawned various advancements in medicine and public health. At the turn of the seventeenth century, the Elizabethan Poor Law was implemented and enforced by the Church of England, which led to the creation of supervisors for the blind, the poor, orphans, and the handicapped. During that epoch, poverty was a way of life, and the rich were charitable towards the poor by hiring nurses to care for them in their homes. This law contained provisions that expand access to hospital care to the poor as well as access to almshouses. However, by the time the poor arrived at the hospital, they were too sick to help, so medical institutions could only offer palliative care, usually resulting in death. As such, hospitals were perceived as places that the sick were sent to die. Nurses often worked in the homes of the sick, and they were often compensated for their in-home services in addition to their assistance in domestics tasks such as cooking and cleaning. More importantly, the emergence of midwifery transpired during this era, which profoundly impacted women's health and helped reduce mothers' premature death during childbirth.
Historical Impact On Personal Nursing Practices
The Renaissance marked the beginning of the early modern era, which wrought profound social, political, philosophical, and historical changes as a result of the secularization of society. Women were largely excluded from the medical profession during the Middle Ages, and similar trends continued into the Renaissance. However, it was believed, despite the salience of gender discourses that rendered women as the inferior sex to their male counterparts because of their biological dispositions, that women were the most authoritative to treat other women's maladies, especially related to gynecology. The germination of gynecology as a viable medical field took root during this epoch, which granted women some agency in the medical field despite the circumscribed opportunities available. The development of medicine and nursing during the Renaissance undermined prior theories about illness and diseases by using technological innovation to make medicine more sanitary and thus reduce the mortality rate. While changes in the medical field remained gradual, nonetheless the Renaissance marked a significant period in which modern medicine burgeoned and took shape, thereby providing the foundation for contemporary nursing practices.
Conclusion
In conclusion, it is unequivocal that theory profoundly impacts how nurses administer their services and how they approach patient treatment. The general systems theory applies to an inanimate healthcare system in which nurses and other healthcare officials oversee health developments in their patients and decipher urgent and decisive variables in a system's functioning, a system in which the individual is stripped of his or her central agency. Nursing is a complex and disciplinary matrix that remains a fruitful sight for the germination of a vast array of systemic practices and theories. These sentiments were infused into the disciplinary practices of nursing by the precariousness of politics and professionalization. Looking to discern a coherent and orderly pattern in the systemic practices and theories that have been firmly embedded in nursing lingers as a potential, ongoing project that has the potential to spawn beneficial results. Ascertaining a degree of coherence and congruity within such a complex disciplinary matrix when situate within its broader context can facilitate where nursing is positioned in both its political and policy environment.
References
Alligood, M. R., & A.M. Tomey (2002). Nursing theory: Utilization & application .3rd ed. Missouri: Elsevier Mosby Publications.
Craven, R. F. and Hirnle, C. J. (2003). Fundamentals of nursing: Human health and function. Philadelphia: Lippincott Williams & Wilkins.
Harrison, S. (2004). Nursing young people with mental health problems (Chapt 31) IN Kirkby, S. D. Hart, D. A. Cross, D. and Mitchell, G. (2004). Mental Health Nursing: Competencies for Practice.
Holden, L. M. (2005). Complex adaptive systems: concept analysis. Journal of Advanced Nursing, 52 (6), 651-657.
Nightingale, F. (1980). Notes on nursing : What it is, and what it is not. Edinburgh: Churchill Livingstone.
Time is precious
don't waste it!
Get instant essay
writing help!
Plagiarism-free
guarantee
Privacy
guarantee
Secure
checkout
Money back
guarantee
Get a Free E-Book ($50 in value)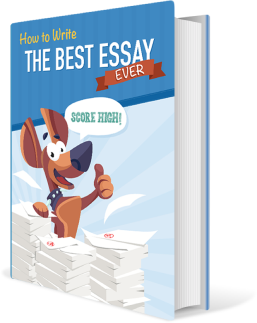 How To Write The Best Essay Ever!