What Are the Benefits of Magazine Advertising? Essay Example
Pages: 5
Words: 1286
Essay
This Essay was written by one of our professional writers.

You are free to use it as an inspiration or a source for your own work.
Chapter 11 of the text, "Advertising and Promotion," examines the impact that television and radio has on advertising. Out of the topics discussed in the text, television advertising is unique in its distinct advantages that are present for advertising purposes.
The advantages of television advertising include its creativity and impact, coverage and cost effectiveness, captivity and attention, and selectivity and flexibility (Belch 365-367). The creativity and impact of television ads is one television advertising's greatest advantages, because it presents a message with sight and sound (Belch 365). Television advertisement can use this to alter or portray a mood or image in the brand messages (Belch 365). Belch also points out that television provides the ability for advertisements to demonstrate a product or a service, therefore further showing the value to the audience (365).
"Television makes it possible to reach large audiences," therefore marketers are able to appeal to a large and broad market (Belch 366). Also noted is that nearly everyone, regardless of demographics, watch television (366). This is advantageous to larger businesses and companies that over mass produced items, because there items and services can appeal to broad audiences (Belch 366). Captivity and attention is apparent in television advertising because audiences are often forced to watch advertisements during commercial breaks from television programming (Belch 366). This is also a good method for certain products or services to target their audience based on the types of programming in which their advertisements are featured.
Another advantage of television advertising includes selectivity and flexibility. This means that certain advertisements can be presented during specific broadcast times or in specific geographic locations (Belch 367). Being able to target the audience, as mentioned before, is a huge advantage for advertisers, and television does offer this with certain coverage (Belch 367).
In Chapter 12 of the text, the advantages of print advertising are examined. I chose to further discuss and summarize magazine advertising and its advantages that are present, most notably the benefit of targeting the audience. The specific advantages of magazine advertising are selectivity, reproduction quality, creative flexibility, permanence, prestige, consumer receptivity and engagement, and services (Belch 409-416).
Magazines offer selectivity by provided targeted audiences for advertisers. This is the biggest advantage of advertising in magazines (Belch 409). Belch says that "magazines are the most selective of all media except direct mail" (409). Selectivity can be reached by targeting geographic location, gender, interests and hobbies, values and lifestyles (Belch 410). The selectivity of magazines gives advertisers a huge incentive to use their services to reach viewers and consumers.
The reproduction quality of magazines if generally considered high end, therefore consumers are able to experience the product or service in a more vibrant display than other print advertisements (Belch 412). This often gives viewers a high opinion of the product, and can induce consumption. The creative flexibility of magazines advertisements offered include flexibility in type, size and placement of services and products within the publication (Belch 412). This gives advertisers more control over where their advertisement is seen and can also place the ad next to related articles that would further capture the consumer's attention. This can also create a specific type of ad, such as using the folds in the magazine as a means to ad to the creativity and function of the ad (Belch 413-414).
Permanence and prestige refer to the longevity of the magazine and the good image that certain magazines offer. Magazines offer longevity because people tend to hang on to magazines for a long period of time and will repeatedly view and read magazines (Belch 414). Magazines offer prestige because they are often associated with topics and events that add to their quality and reputation (Belch 414-415). Consumer receptivity and engagement is important to take into account for magazine advertising because the audience is less irritated with the ads as opposed to those appeaing in television  (Belch 416). Consumers buy magazines because the topics appeal to them, and the ads are usually related to the magazine topic (Belch 416). This is also what helps hold the audience's attention, as they are already reading the magazine due to its content (Belch 416).
Some publications also offer special services, such as magazine staff that will contact a business or company to let them know that other similar businesses are advertising their products in the publications (Belch 416). This is an advantage because it keeps businesses up to date with new publications that may have been overlooked. Other services offered are research studies conducted on consumers, which offer valuable and insightful data to advertisers (Belch 416).
Advertisement Analysis
For this week's advertisement analysis, I chose to focus on target advertising, specifically targeting specific magazine audiences. Advertising in magazines presents the advantage of being able to directly target an audience that would be more receptive of certain products or services (Belch 367). Magazine advertising also provides the advantage of location targeting. This is important for local businesses that rely on its local market, and they are able to use the services of smaller, local magazines which offer lower advertising costs as well as staying power, since these types of magazines are kept for a long period of time ("What are the Benefits").
I chose two ads, one is an Adidas ad for women's yoga clothing and the other is an ad for a real estate development company. Both ads are targeting specific markets, however the Adidas ad is obviously meant for national and international audiences and is presented in many different publications, whereas the real estate development company would focus on its regional market.
Targeting audiences is one of the major advantages of magazine advertising. The above ads can be specifically placed in magazines that will attract attention from viewers that are most likely to use the services or buy the products that are advertised. Target audiences are defined in several different ways, such as analyzing the competition and their audiences, as well as through conducting primary and secondary research ("How to Define"). In order to identify the target audience it is also necessary to analyze the benefits and features of the product or service offered. That is why magazines offer one of the easiest methods of targeting the audience ("How to Define"). Cosmetic and fashion products for women can be featured in women's magazine, and sports apparel such as the featured Adidas ad can be presented in a number of different types of publications, such as women's, sports, fitness and dietary, and even fashion magazines. These types magazines are able to appeal to their target audiences, therefore the advertisements are in a favorable position to target, as well. The Adidas advertisement can appeal to its audience by focusing on viewer's gender, values, interests, hobbies, attitudes and lifestyles ("What are the Benefits"). The real estate development company will obviously advertise in its regional publications, as well as real estate trade publications. Trade magazines are an excellent opportunity for businesses, because they are able to offer business to business advertising as well as business to consumer advertising ("Print is Dead?"). Trade publications are also kept for reference for a long period of time, and are often sent out on a monthly or quarterly basis. The population numbers that trade publications reach might be lower than traditional magazines, but they have the distinct advantage of a clear and specific target audience ("Print is Dead?").
Works Cited
Belch, George, E., and A. Belch, Michael. "Advertising and promotion." An Integrated Marketing Communications Perspective. New York: MacGraw Hill Higher Education  (2012).
Huebsch, Russell. "What Are the Benefits of Magazine Advertising?" Small Business. Web. 11 Oct. 2015. <http://smallbusiness.chron.com/benefits-magazine-advertising-3586.html>.
Porta, Mandy. "How to Define Your Target Market." Inc.com. 8 Oct. 2015. Web. 11 Oct. 2015. <http://www.inc.com/guides/2010/06/defining-your-target-market.html>.
"Print Is Dead? Not so Fast." Forbes. Forbes Magazine, 28 June 2012. Web. 11 Oct. 2015. <http://www.forbes.com/sites/thesba/2012/06/28/print-is-dead-not-so-fast/>.
Time is precious
don't waste it!
Get instant essay
writing help!
Plagiarism-free
guarantee
Privacy
guarantee
Secure
checkout
Money back
guarantee
Get a Free E-Book ($50 in value)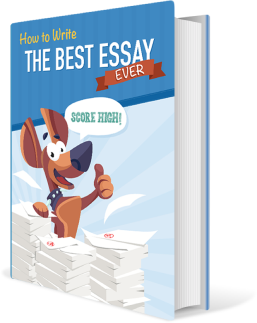 How To Write The Best Essay Ever!