Opiod-Induced Constipation, Case Study Example
This Case Study was written by one of our professional writers.

You are free to use it as an inspiration or a source for your own work.
Pediatric surgical practices should be aware of conditions that are common in children, such as constipation.  It has been found that there are numerous causes and factors that influence constipation in children and the incidence of occurrences can range from 7-30% in children at some point during their childhood.  (Benninga et al., 2004)  There are some common factors that promote constipation in children and they are little physical activity, diet and dehydration. (Van Order, 2004)  Opioid therapy, however, are used to treat pediatric patients as an acute pain, such as a fracture or broken bone, pain from an surgical procedure, or chronic pain from diseases, such as cancer.  Opioid therapy is a major cause of constipation in children.  In fact, it has been found that constipation caused by opioid therapy can be increased by pain and factors associate with the illness.  (Van Order, 2004)  In addition, in both the United States and Europe, a survey of 322 patients, who indicated that there were taking opioid medications on a daily basis reported, almost half of the patients reported less than three stools per week.  Furthermore, over 80% of the patients indicated constipation.
Opioids cause constipation though decreasing the movement of stools per time through their effect on the opioid receptors within the gastrointestinal tract.  Opioids attach to the receptors in the gastrointestinal tract and function to decrease the number of secretions and increase the amount of fluid that is absorbed from the intestines, thereby increasing constipation and harder stools.  (Van Order, 2004)  Preventing constipation from occurring and understanding the signs are critical to medical practices and the health of the child.  Constipation can lead to abdominal cramping, nausea, vomiting, and loss of appetite.  In addition, the inability to pass the stool can results in the stool becoming larger and more painful to pass.  In children, especially, the fear of pain can lead to fecal impaction.  (Biggs and Dery, 2006)  In this paper, the focus is on the question of whether or not to implement a program or policy for individuals, especially for children, experiencing abdominal distress and constipation.  Since opioid treatment is linked to constipation, the use of an antagonistic approach to opioid treatment should be investigated and implemented into the pediatric practice.
Opioid treatment and it's relation to constipation has been greatly studied, which focus on the prevention of opioid related constipation.  For instance, in one study conducted by Thomas et al. (2008), an opioid receptor antagonist was researched to determine its effect against crossing the blood-brain barrier and treating opioid induced constipation.  This research was conducted on adult patients that presented advanced stages of the illness.  In this study, 133 patients that were prescribed opioid treatments for at least two weeks, as well as laxatives, and without signs of relief from the opioid related constipation were given doses of methylnaltrexone, an opioid receptor antagonist.  The results from this study illustrated that almost half of the patients underwent laxation within 4 hours after receiving the initial dose versus the control group at only 15%.  In addition, the response to the opioid receptor antagonist in patients was relatively constant throughout the entire study; however, there were adverse effects, such as abdominal pain.  This study clearly illustrates that opioid are a major factor in the constipation of patients undergoing opioid therapy.
In a study conducted by Kalso et al., (2004), the use of opioids for chronic pain (non-cancerous) was examined.  Since there is great controversy on the use of opioids in safety of patients, especially children, this study analyzed the effectiveness of opioids and safety with long term treatment.  The study used the Oxford Pain Relief Database, Medline, EMASE and Cochrane Library for results of studies.  There were a multitude of trials to include, placebo based trials, double-blind studies, and randomized placebo trials.  The results from this study search found that around 30% of the patients undergoing opioid treatment exhibited a decrease in pain intensity.  In addition, around 80% of the study participants exhibited an adverse event, to include constipation.  The only downside to these studies was that there were only a small fraction of the participants who were on a long term opioid therapy treatment. (Kalso et al., 2004)
A study conducted by Panchal et al., (2007), investigated the impact of opioid therapy on patients.  This study used an internet survey.  A total of 161 participants were examined.  All of the participants were taking oral opioids and using laxatives as well.  The prevalence, severity, and frequency of different symptoms were analyzed. The most common symptom reported in these participants was constipation, with greater than 85% of the patients reporting this symptom. In another study conducted by Bell and Annunziata (2009), the impact of opioid related constipation was examined in regard to the availability of healthcare resources, productivity and quality of life in patients undergoing opioid treatments.  The researchers collected data through an internet survey through the international National Health and Wellness Survey of 2004.  All participants were at least age 18 or older and were indicated to have been undergoing opioid treatment for at least 6 months.  The results from this study indicated that 359 of the 2,430 participants reported constipation.  In addition, the participants with constipation were reported to have had a significantly higher amount of doctor appointments and alternative care provider appointments.  Furthermore, individuals with constipation reported a significantly higher amount of loss of work and activity.  The results from this survey clearly indicate that opioid treatment does lead to constipation and there is a need for a better treatment plan for patients receiving opioid therapy.
After review of the use of opioid treatment for pain management, it has been documented that there is in fact a correlation between constipation, as well as, a significant decrease in pain intensity for these patients.  Implementing the use of opioid therapy, as well as, a treatment to reduce the adverse effects from opioids should be implemented into a pediatric surgical practice.
In addition to current research on antagonistic approaches to opioid therapy management, there are instruments that patients can use in order to assess the severity of their condition.  The Patient Assessment of Constipation Quality of Life (PAC-QOL) and the Patient Assessment of Constipation Symptoms (PAC-SYM) questionnaires are used as assessments.  These instruments help asses where the patient is at in their opioid therapy and the severity of their case.  It also examines if their constipation is affecting their everyday life.  From these questionnaires, the constipation can be evaluated and treatment options can be provided to the patients.
There are no widely used guidelines for direct management of opioid related constipation; however, there is current research that should be presented to the Medical Examiner Committees in order for practices to start implementing these procedures. For instance, the study using an opioid receptor antagonist illustrated that almost half of the participants underwent a bowl movement within 4 hours of receiving the dose of the opioid receptor antagonist.  (Thomas et al., 2008)  There are, however, some alternative and approved recommended methods for treating the adverse effects associated with opioid treatment, such as a decrease in the amount of dose the patient receives and the rotation of different opioid medications.  There are disadvantages to decreasing the does or changing the prescription, such as an increase in pain.
Overall, the pediatric practice should implement a strategy to assess patients properly when there are signs of constipation and distress, especially in patients who are undergoing opioid therapy.  The first step in the plan is consulting the Medical Examiner Committee and determining the best plan of care for these patients.
References
Aurilio, C., Pace M.C., Pota, V., Sansone, P.  Opioid InducedConstipation, Constipation – Causes, Diagnosis and Treatment, Dr. Anthony Catto-Smith (Ed.), ISBN: 978-953-51-0237-3, InTech, Available from: http://www.intechopen.com/books/constipation-causes-diagnosis-andtreatment/etiopathogenesis-incidence-and-diagnosis-of-opioid-induced-constipation.
Bell T, Annunziata K, Leslie JB.  (2009) Opioid-induced constipation negatively impacts pain management, productivity, and health-related quality of life: findings from the National Health and Wellness Survey. J Opioid Manag. May-Jun;5(3):137-44.
Benninga MA, Voskuijl WP, Taminiau JA. Childhood constipation: is there new light in the tunnel? J Pediatr Gastroenterol Nutr. 2004;39:448-464.
Biggs WS, Dery WH. Evaluation and treatment of constipation in infants and children. Am Fam Physician. 2006;73:469-482. Abstract
Kalso E, Edwards JE, Moore RA, McQuay HJ. Opioids in chronic non-cancer pain: systematic review of efficacy and safety.  Pain. 2004 Dec;112(3):372-80.
S J Panchal, P Müller-Schwefe, and J I Wurzelmann. (2007). Opioid-induced bowel dysfunction: prevalence, pathophysiology and burden. Int J Clin Pract. July; 61(7): 1181–1187.
Thomas, J. Ph.D., Karver, S. M.D., Cooney, G.A. M.D., Chamberlain, B.H., Watt, C. D.O., Slatkin, M.D., Stambler, M.S., Kermer, A.B., M.D., Israel, R.J. M.D. Methylnaltrexone for Opioid-Induced Constipation in Advanced Illness.  N Engl J Med 2008;358:2332-43.
Van Orden H. Constipation: an overview of treatment. J Pediatr Health Care. 2004;18:320-322.
Stuck with your Case Study?
Get in touch with one of our experts for instant help!
Messenger
Live chat
Time is precious
don't waste it!
Get instant essay
writing help!
Plagiarism-free
guarantee
Privacy
guarantee
Secure
checkout
Money back
guarantee
Get a Free E-Book ($50 in value)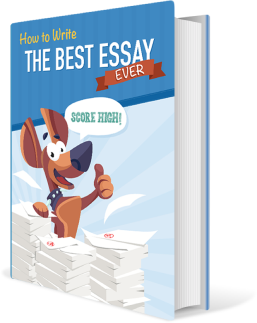 How To Write The Best Essay Ever!