Outsourcing Is a Necessary Tool in Healthcare, Research Paper Example
This Research Paper was written by one of our professional writers.

You are free to use it as an inspiration or a source for your own work.
Abstract
This paper explores the concept of 'outsourcing' within the healthcare sector. The concept of outsourcing both technology and services is not a new one. There is an increasing trend towards placement of technology and services to external service providers, the paper examines factors of causation and the advantages and disadvantages that this has on firms within the healthcare sector. It is recognized that the trend is likely to continue into the foreseeable future as medical practices seek to reduce costs and save monies by more cost effective services and reductions in non-essential staff.
Introduction
The use of outsourcing in business operations has been proceeding at a steady pace for over a decade; this being done in order for firms to reduce employment costs, reduce burdensome overheads and generally streamline the business for greater efficiencies. The emerging new economies like India and China, where labour unit costs are lower, provide an attractive option for business operations and particularly the healthcare sector with the need to reduce budgets and optimise performance. The savings that can be made on effective outsourcing go straight to the bottom line in terms of increasing profitability. All of this comes at a price though in terms of staff disillusionment, cultural imbalances and additional training costs. (Kakumanu, P. 2006)
The IT components of business have been a prime target area in order to make these cuts and reductions. The research firm of Gartner indicated a surge in global spending activities in outsourcing during 2009 top 2013 with a projected increase from $269 billion to that of $325 billion. Despite the increase in costs there seems a steady determination that structured and controlled outsourcing is one of the most viable methods to reduce costs.
Outsourcing remains a key strategy for many hospitals within the healthcare sector. It goes beyond IT and spans over virtually every sector of the business from helping physicians to that of providing essential services. Healthcare organizations have seen this as a viable way of creating economies of scale and reducing costs. This paper examines the pros and cons of this strategy and considers the long term viability of this within the healthcare sector (HFMA, 2008).
Pros of Outsourcing
Some of the real benefits of using outsourcing for have been defined as follows:
The ability to have access to state of the art ( leading edge and current) technology applications without having to commit the company to high capital investment programmes for assets that have a high rate of depreciation ; Cost saving advantage – the biggest single argument is that of cost reduction in so far as they are not incurring the overheads by manpower and other expenses in terms of running the IT function; tighter control – it is easier to manage the outsourcing firm and the services that they provide than the political barriers and power struggles of internal IT departments; saves in training costs that they would have to supply staff in order to keep them up to speed on latest technology in hardware, software and communications; Provision of a much more flexible working environment allowing the firm to respond more quickly to changing business demands; enables you to retain the best IT staff and reward them accordingly whilst relegating all of the routine more mundane work to the outsourcing company
Disadvantages of Outsourcing
Not all of the technology lends itself to outsourcing and as such you can end up with a fragmented technology structure if you are not careful in the planning of this; there are risks associated with long term outsourcing requirements owing to the rapidly evolving nature of technology and the people whom support this; there is a risk of overspend on longer term outsourcing contracts, particularly where hardware, software and communications software costs decrease in value over the year; there is an argument that says IT outsourcing is bad for morale in terms of those IT staff you wish to retain. They will feel threatened by the fact that their job may be cut or disposed of at any time. This can spread to the more skilled and talented staff and the level of discontent will lead towards them being poached by competitive rival firms. The aspect of loyalty declines in an environment where they feel undervalued and threatened by their employers; there is the position of the Company being thought of as being 'held hostage to fortune' and as such the company may lose technical staff because of being locked into proprietary software of the outsourcing company; the automatic assumption theory – this is where Companies make the automatic assumption that it is cheaper to outsource as opposed to ruining their own in-house business function. Where this is often a fairly safe assumption that economies of scale do exist, nevertheless it should not be taken for granted and the Accountants will need to compute cost models that support this business claim. Smaller companies have proven that it is possible to operate on refurbished equipment by maintaining tight controls over maintenance and other expenditures.
Outsourcing It Information Technology in the Healthsector
Within the IT sector of businesses, including that of healthcare, there have been a large number of jobs being displaced by moving technological services to outsourced service providers. The overall percentage of staff reduction has been small and most of the savings have been geared towards that of capital investment and operational running costs. This involves mainly the transfer of routine and mundane jobs like call centres, systems development, support desks and other routine maintenance functions.
Bespoke software development has been a resource intensive and costly business. Healthcare practices within the UK have been moving this function out to high technology environments in India and to major hardware suppliers like HP and IBM.
The clients of the business are mainly concerned that outsourcing requirements do not impact the quality or efficient delivery of services. This has been of particular concern with call centres and help desk functions. There has also been additional concern in the displacement of jobs in the local domestic settings, particularly within the USA and Europe. A poll carried out in the USA indicated that a number of people felt outsourcing was damaging the US economy. (Koku, P.S. 2009).
A recent report issued by R.W. Mirus organization has suggested that the drive for outsourcing in the hgealthcare industry is likely to continue for the foreseeable future. There are a number of critical drtivers that include items like : (i) Domain Expertise – the resource shortage and the need to obtain subject matter experts from time to time (ii) Integration – the move towards integrating front and back office applications in order to improve cash flow and subsequent financial viability of the organization (iii) Vendor relationships – the need to improve the quality of vendor services and (iv) Customer relationships – provision of long term cost beneficial contracts that save the health care firm operational costs. (Eck, B. 2012)
Conclusions
The Healthcare sector is highly likely to be impacted on the technology outsourcing boom. This together with the many changes happening within the global economy. There are new players on the IT outsourcing scene The firms of IBM and Microsoft are taking aggressive strides in the outsourcing business and see this as another channel of diversification and making business within an ailing economy that needs to make cost savings whilst improving productivity gains. In addition these firms are investing heavily into locations where the resource costs are low and this has included setting up training programmes for local resources. It has been questioned that such actions are purely driven with a 'for profit' motive in mind, this keeping the unit costs of labour low whilst depriving the domestic economies of much needed job revitilization programs.
References
Eck, B. (2012, 7 3). Healthcare providers expected to rely on outsourcing. Retrieved from R.C.W. Mirus: http://www.merger.com/admin/research/uploads/Healthcare%20Providers%20Expected%20to%20Rely%20on%20Outsourcing.pdf
HFMA. (2008). Outsourcing. WestChester IL: Healthcare Financial Management Association.
Kakumanu, P. (2006). Outsourcing: Its benefits, drawbacks and other related issues. American Academy of Business, 9(2), 1-10.
Koku, P. (2009). Consumer attitudes towards outsourcingof Technical support services: An exploratory study. Services Marketing Quarterly, 315-332.
Tambe, P. (2010). How offshoring Affects IT Workers. Communications of the ACM, , 62-65.
Stuck with your Research Paper?
Get in touch with one of our experts for instant help!
Messenger
Live chat
Time is precious
don't waste it!
Get instant essay
writing help!
Plagiarism-free
guarantee
Privacy
guarantee
Secure
checkout
Money back
guarantee
Get a Free E-Book ($50 in value)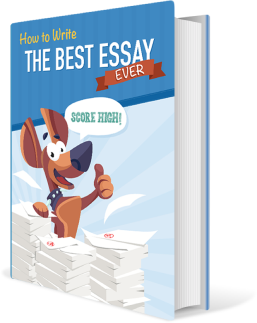 How To Write The Best Essay Ever!