Robert Jones, Case Study Example
This Case Study was written by one of our professional writers.

You are free to use it as an inspiration or a source for your own work.
The following essay consists of a review of the diagnosis in the case of a man named Robert Jones. The diagnosis used in this case study is the DSM-IV-TR axis. To begin with, DSM-IV-TR is a manual used by mental health professionals for the purpose of diagnosing mental health disorders. The manual uses a five stage diagnostic system to categorize disorders and illness. In the case of Robert Jones, Robert was diagnosed with several disorders (Townsend, 2012). The first disorder to be identified was alcohol dependence with physiological dependence. This disorder is located in axis 1, which consists of substance related disorders. According to DSM-IV-TR, alcohol dependence is identified as the maladaptive model of alcohol use that leads to clinically impairment or distress manifested by tolerance, withdrawal or large consumptions of alcohol. The mental professionals were correct in their diagnosis. Robert Jones exhibited signs of alcohol dependence since he was tolerant to alcohol meaning, he needed more alcohol to achieve intoxication. He while in rehab said that he required more beer to get the same effect. His diagnosis also shows that the alcohol dependence is with physiological dependence. This is also true since Jones exhibited tolerance symptoms and indulged in alcohol for a long period of 30 years (Townsend, 2012).
The second criterion of illness diagnosed is located in axis IV of the DSM-IV-TR. Axis IV indicates the factors that contribute or affect the current psychiatric disorder. Examples of these factors include legal issues, social issues, and work problems among others (Seligman & Reichenberg, 2012). Robert Jones was diagnosed to have marital problems and legal issues. During the rehab period, Robert's wife told the health professional that she had threatened to leave him if he did not seek for help. Additionally, she says that he would come home late at night despite having said that he would arrive soon. The wife also blamed herself for her husband's alcoholism claiming she was a lousy wife. All these happenings showed symptoms of marital problems. Robert also faced legal issues when he was arrested due to drunk driving. Although at first he was in denial, the police found out he was drunk after his BAC measured .20 while driving at night. In this case, we know that if Jones would refuse to go to rehab, he would then be jailed since he broke the laws of drunk driving.
The other diagnosis is on Axis V. This axis is used for global assessment functioning. It codes the level of function an individual attains at the time of assessment. Through this criterion, Robert showed mild symptoms in one area. This meant that he had difficulty in one area, and his was the social function. During assessment, it was recognized that he either went to work or did other things well if he was not drinking. Robert also says that drinking was a social aid and it became a habit.
Apart from this diagnosis made on Robert, others that could be added to the list include moods disorder and financial problems. Moods disorder diagnosis was made based on the how the case study tells us that Robert while in clinic became extremely upset. Although this symptom could be considered, it was eliminated since it occurred while Robert was in the treatment process. The other relevant but eliminated diagnosis would be financial problems. Robert ended up having massive credit card bills after going for drinking sprees, and as a result, this left him with financial problems. This diagnosis was eliminated since the problem did not seem much of an issue to Robert as he worked and also afforded to go for more drinking (Townsend, 2012).
In Robert's case formulation, the behavioral theory is used to explain how Robert's problem developed. The theory states that people acquire certain behaviors through conditioning which occurs through interaction with the environment. Additionally, the behaviors of individuals are shaped by the response they give to environmental stimuli. Robert began drinking alcohol as it was a social aid but with time, the drinking became a habit. He says that quitting the drink especially during the summer time is hard since during this period people come together for cooks outs and baseball. Therefore, we can see that Robert's drinking behavior was a response to the environment stimuli in this case socialization (Seligman & Reichenberg, 2012).
References
Townsend, M. C. (2012). Psychiatric mental health nursing: concepts of care in evidence-based practice (7th ed.). Philadelphia: F.A. Davis Company.
Seligman, L., & Reichenberg, L. W. (2012). Selecting effective treatments a comprehensive, systematic guide to treating mental disorders (4th ed.). Hoboken, N.J.: John Wiley & Sons.
Stuck with your Case Study?
Get in touch with one of our experts for instant help!
Messenger
Live chat
Time is precious
don't waste it!
Get instant essay
writing help!
Plagiarism-free
guarantee
Privacy
guarantee
Secure
checkout
Money back
guarantee
Get a Free E-Book ($50 in value)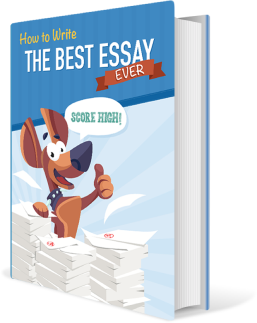 How To Write The Best Essay Ever!