Palm Purified Bottled Water, Business Plan Example
This Business Plan was written by one of our professional writers.

You are free to use it as an inspiration or a source for your own work.
A protype product is the Palm Purified Bottled Water as an introductory medicated product that contains H2O and agents removing genus leptospira bacteria. The product, Palm Purified Bottled Water, Lepto for short, protects children and adults from developing the leptospirosis infection by interacting with birds, dogs, sheep and other farm and wildlife animals.
Unlike the other heterogeneous products : Vitamins, Gatorade, Arizona, OceanSpray—These products cannot prevent bacteria from contracting animals. The H2O is produced from the costal hills and mountains, nearby Eastern Malaysia, 2,607km coastline. The H2O is mixed with bovine respiratory syncytial virus (BRSV) and parainfluenza3 (PI3) and other human antigens (Arbiol et al.). At least of acute Leptospira serum, and or convalescent Leptospira serum is a pathogenic cell, which is exposed to the bacteria that a human could develop the symptoms of Leptospirosis for up to four weeks after being exposed to the Leptospirosis(Center of Disease Control).
There is not enough empirical evidence of such cases contaminating the Leptospira infection in the United States. But, evidently, the 2013 International Journal of Environmental Research and Public Health are calling this serious public health concern, possibly a pandemic disease, with a relatively high seroprevalence rate across Eastern Asia. The country of Eastern Asia is trying to maintain a good health of their population, as their total Exports revenues is $247 Billion, 2012 and Imports revenues is $181.6 Billion, 2012 (CIA World Factbook). Of these revenues is the vortex economic feasible trading business, and is not a tieback to trading to the globe.
The market equilibrium, or the 'Nash' equilibrium is used for the cities of Brunel, Demand curve for Thailand, and Supply curve for Indonesia, due to the Gross Domestic Product (GDP) based on the entities earning the revenues during the year of 2012. The method of marketing the product is through selling to the local market next to the pharmacy stores at a per bottle price. The pharmacy stores will be supplied with the advertising materials sharing with other medicated water types, and medicines. This consumer promoting segment is one of the approaches to use in promoting the Palm Purified Bottled Water (O'Sullivan, et al.)
The target consumers are Malay, Chinese, indigenous, Indian, and all ages, economic, and they come in sizes too, mostly aims to the urban areas consumers where they lived by an established water system. It is not only the water is the problem, the Leptospirosis bacteria is usually make a contact through swimming, rafting, kayaking or dirt contaminated by urine or body fluids of infected animals. Thus, this new product, Palm Purified Bottled Water can reduce the chance of developing acute symptoms, such as headaches, stomachaches, chills, and diarrhea. The most affected consumers are: The pet owners, sheep herders, farmers, mine workers, military personnel, and many others work closely with animals.
The price for the Palm Purified Bottled Water is ranged from $2.19 to $4.19 dollars depending on the marketing exchange rate and the currency rate that I want to pay closely attention to the international currencies, because I know that I will see a second mover competitor who wants to compete against my product. The motto I like to keep in mind is , 'to exceed consumers' expectation is the key to quality'. Above my initial thought of the pricing implications, I thought of another reason for the fixed price is because of the local market in Gunung Kinabalu, the highest mountain elevation point of 4,100 meters, charges me for water procession labor for at least 10 employees per 1,000 units, plus the bottling, packaging, delivery fees for $30,000 dollars. If I could think of another way, I might find the right supplier who can exceed my expectation of how water procession is delivered, then the elastic price might change due to the supply and the demand in other local markets such as, Brunel (with $55, 300 GDP), Indonesia (with $ 5,100 GDP) , and Thailand (with $10,300 GDP) according to CIA Worldfact Book. The right supplier might say, 'Sir, If I can deliver your 10,000 units to all three locations for $ 25,000 dollars, and there is no additional fees for the water procession labor'. I would approve this deal in making the decision on pricing the Palm Purified Bottled Water product. I was thinking of numbers of units to be delivered in those three locations, I would watch the sales to see how strong is the elasticity of the prices that I have set up for those locations. The highest price for the product is $4.19 which sets for Indonesia, whereas Brunel is set for the lowest price of $2.19. Therefore Thailand is set at a median fixed price. I know that I will be accomplished by the objectives that are tangible, the cost drives that are either fixed or unfixed, because there are variables that associates with the raw materials that I have to provide to operate, like I have to project the pipeline infrastructure somewhere between Gunung Kinabalu to Brunel, and the nature of climate that can produce the best water, the water currency, trees climate exposures, air, soil, stones, and the like to be tested before bottling. Another variable that I want to be concerned with is the biological agents: bovine respiratory syncytial virus (BRSV) and parainfluenza3 (PI3), genus leptospira bacteria removing agents, for instance, because these agents are intented for animals, not for humans. However, a continuous research for humans is sought. The researchers are still working on finding the defaults, effects, and irregularities that may minimize the chance of humans developing serious illness. Like, drowsiness, dizziness, nausea, and vomiting are the lowest effects for humans to develop serious illness.
the marketing pricing strategy for this operation is calculated by average variable cost (AVC) in which the first 100 units for Indonesia is divided by 800 units for both Brunei and Thailand. The quantity of products produced depends on the variables that equals to the quantity produced. A total of AVC equals to variable cost (VC) divided by quantity (Q) as illustrated as avc =. For this reasons is because, our product for Indonesia could produce a small quantities of output, thus, the total average decrease as the quantity produced increased—in terms of bottles—$4.19 per bottle, $6.50 for two bottles, and so on—Only if Brunel met 50% mark of sales good sold. As I have recalled that the Nash Equilibruim would be calculated as it grows and matures during the introductory period, and evaluate the supply and demand curve during the introduced period. I would assume that if the first 1,000 units were sold, then we keep the same price, then the next 3,000 units sold, the price will increase due to associated operating variables that must be expended. After the 3,500 units sold, an equilibrium measurement may make a decision on whether there is a consumer demand for the product of any of the three local markets. Because, the water procession were operable; employees were effective in processing the products to the end product; freight services were on time on delivery care; and the materials used in operation were functionable; administration equipments and miscellaneous are well-stocked, in order, and functionable. Thus, products for Brunel produces higher output, because of Brunel has the income class and working class higher than other two locations, so this output could increase the average variable costs as well. Since Gunung Kinabalu has only 10 employees, so consider the potential problems that may change the cost drives, for instance, if I want to add 10 more employees, it would produce more products on average and meet the expected total average costs, but the second group of 10 employees may not be as productive as the first 10 employees. There may be turnovers if employees gets hurt at work, or products turning defective, and things like that.
References:
Arbiol, Joseph., Borja, Maridel., Yabe, Mitsuyasu., Nomura, Hisako., Gloriani, N., et al. Valuing Human Leptospirosis Prevention Using the Opportunity Cost of Labor. International Journal of Environmental Research Public Health. May 2013. Retrieved from: ProQuest Medical Library.
"Leptospirosis". Center of Disease Control. Retrieved July 18, 2013 from: http://www.cdc.gov/leptospirosis/pdf/fact-sheet.pdf
"Malaysia". CIA World FactBook. Retrieved July 18, 2013 from: https://www.cia.gov/library/publications/the-world-factbook/geos/my.html.
Sullivan'O, Arthur., Sheffin, Steven M. Economics Principles & Tools, 4th ed. Upper Saddle River, NJ; Pearson Prentice Hall. 2006.
Stuck with your Business Plan?
Get in touch with one of our experts for instant help!
Messenger
Live chat
Time is precious
don't waste it!
Get instant essay
writing help!
Plagiarism-free
guarantee
Privacy
guarantee
Secure
checkout
Money back
guarantee
Get a Free E-Book ($50 in value)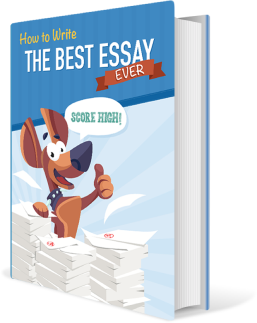 How To Write The Best Essay Ever!