Pathological Gambling, Research Paper Example
This Research Paper was written by one of our professional writers.

You are free to use it as an inspiration or a source for your own work.
Pathological gambling is "defined as a maladjusted, persistent and repeated gambling behaviour that significantly impairs occupational, interpersonal and financial functioning, pathological gambling is classified in the revised version of the Diagnostic and Statistical Manual of Mental Disorders (DSM-IV-TR) and in the 10th international classification of disease (ICD-10) as an even impulsive control disorder" (Montel et al., 2013). Pathological gambling occurs when individuals are unable to resist their impulses to gambling. As a consequence, these people typically spend more money than they should on their gambling habit, which contributes to a decreased quality of life as a result of lack of access to funds. Typically, this habit begins during early adolescence in men and after age 20 in women. The cause for pathological gambling is both genetic and environmental in nature. Some individuals are likely to have addictive personalities, which are traits linked to their genetics. For example, individuals who have pathological gamblers in their family are more likely to adopt this habit. In addition, there are many environmental factors in place that contribute to an individual's likelihood to become a compulsive gambler. Individuals that use excessive amounts of drugs and alcohol, for example, are more likely to engage in pathological gambling behaviors. Furthermore, individuals that are more likely to be subject to stress, such as college students, will be more likely to engage in gambling as a way of maintaining control over their lives.
Pathological gambling becomes problematic when individuals gamble in a manner that prohibits their financial lifestyle from being sustainable. As a consequence of the money that these individuals lose in gambling, they are forced to compensate for their lack of funds, which drives some individuals to crime for both survival and continuing the gambling habit. Therefore, some pathological gamblers commit crimes to get money to gamble, feel irritable when they are required to cut back on their gambling habit, use gambling to escape their emotions, lie about the amount of money they spend when gambling, need to borrow money from friends and family to compensate for losses, and spend a lot of time thinking about gambling when they are not participating in the physical activity.
It is important to consider that pathological gambling disproportionately impacts a large subset of the population. For these individuals, there is an interaction between emotion and cognition that connects in their decision-making process. Studies argue that many individuals are able to rationalize their gambling addiction in a manner that doesn't make it appear detrimental to their well-being. Therefore, people that are more likely to engage in this decision-making process are more likely to become pathological gamblers because they do not recognize the harm that they are causing themselves by participating in this activity. Scientists have evaluated this thought process in terms of the cognitive approach, which states that individuals who are likely to gamble overestimate their chances of winning (Clark, 2010). As a consequence, they tend to keep gambling because they think that their luck is going to hit sooner or later. Interestingly, connections have been made between this thought process and the deregulation of brain areas that are related to the reward system. Most significantly, more dopamine is produced for pathological gamblers when they are playing for real money, demonstrating that these individuals receive more pleasure for participating in this behavior than other non-pathological gamblers. As such, it could be said that this habit is physically addictive, because pathological gamblers become reliant upon the dopamine reaction that is triggered when they gamble. Over time, this dopamine sensation becomes weakened, so pathological gamblers are more likely to gamble higher increments of money to contribute to their feelings of pleasure. As a consequence, it appears important to treat chronic gambling as an addiction, just as we treat individuals with substance abuse problems. From the social work perspective, it is apparent that these individuals would benefit from therapy to begin to understand when their behaviors are starting to become detrimental to their own well-being.
While understanding the biological reason for gambling addiction, it is also important for the social worker to understand the portion of the population that is negatively impacted by this problem. Studies have shown that about 5% of adults have issues with chronic gambling (Potenza, 2008). In fact, the severest form of the disorder is viewed as a mental condition. It is important to consider that different aspects of addictive personalities can overlap with other known mental disorders. Therefore, it is important for social workers to gain a true understanding of their patient's health history if they present with a pathological gambling addiction. Pathological gambling can be considered a component of the obsessive compulsive spectrum disorders. Individuals that are diagnosed with this disorder tend to repeat similar actions over a period of time. Therefore, the act of gambling can be said to be an obsession. An additional consideration is that individuals that abuse substances are also likely to participate in excessive gambling. Both of these addictive behaviors are linked to the excess availability of dopamine in the brain, so it is likely that individuals with both tendencies gain the same form of pleasure from conducting both activities. In addition, when these individuals find that the dopamine produced by their brain is no longer enough to produce a significant effect because their dopamine receptors have become desensitized, they will find that combining these two activities simultaneously may produce a more significant rush than the one they are accustomed to feeling when the activities are done separately.
Because large amounts of dopamine are produced, studies have shown that pathological gambling is similar in nature to cocaine addiction (Potenza, 2008). The neural craving for dopamine is similar, indicating that similar recovery techniques could be used to help clients with their pathological gambling addiction in addition to cessation of the use of drugs and alcohol. It is important for these clients to recognize their behaviors and determine the consequences of these actions before they are carried out. In doing so, these individuals will have a better understanding of what their actions will cause, and they will be less likely to engage in these activities, either individually or simultaneously.
Problems with gambling become even more prevalent when individuals are able to access gambling on the internet. Several countries allow this practice because it helps build increased funds for government-run gambling centers, but it is also important to consider the negative health effects this has on members of the population. For individuals that are addicted to gambling, the availability of such programs makes it easier for them to access their vice. Now, these individuals no longer need to travel to a new destination to engage in gambling; they are simply able to do so from their own homes. A recent study showed an interesting interaction between tendency to gamble and emotions (Montel et al., 2013). It demonstrated that people were more likely to gamble when they were experiencing negative emotions. Providing online gambling services for people is therefore detrimental because they are more likely to begin gambling before they have had time to reflect upon their feelings and rationally decide whether gambling would be a beneficial idea. When people need to physically commute to a casino, they have more time to calm down and think about their situation. Therefore, it would be beneficial for chronic gamblers to have blocked access to these sites to prevent them from being able to make rash decisions that they may later regret.
It is necessary for effective social workers to understand the composition of the demographic that are likely to fall into pathological gambling. A recent study indicated that between 32% to 60% of people that are engaged in chronic gambling are considered to be young. Therefore, it can be said that pathological gambling disproportionally impacts young people. In Asia in particular, the number of young individuals engaged in this activity is up to 2.6% of the total population. In fact, studies have also shown that most people that engage in gambling practices are more likely to do so problematically (Jayan, 2014). Therefore, pathological gambling is a major problem, and it would be valuable to implement education programs to help these individuals become aware of the detrimental effects of gambling. The findings of a recent study demonstrated that major factors that contribute to the likelihood for youth to participate in gambling activities include stress, a lack of motivation, and a lack of positive youth development. Programs such as the Positive Adolescent Training through Holistic Social Programmers has been developed to help meet the social needs of individuals in Hong Kong (Liu et al., 2013). It would be valuable to expand the reach of similar programs to help young adults in Singapore and other cities as well.
Due to the significant prevalence of gambling among the youth of Asia, it would be beneficial for social workers to implement a gambling prevention program. First, it is important to allow these individuals to understand that their gambling behaviors are potentially detrimental to their well-being. To do so, it would be beneficial to show young adults videos of people explaining what their lives were like as pathological gamblers. This type of primary prevention could be issued to college students because these individuals are at the age where they are likely to begin chronic gambling. Therefore, showing them the negative consequences of chronic gambling will allow them to consider their involvement in gambling more thoroughly. To support this practice, it would also be beneficial to explain to these individuals how they could detect the signs of pathological gambling and how they can seek help if they notice that they are seeing these signs in themselves or those around them. The most problematic component of pathological gambling is that the individuals that are participating in it do not recognize that what they are doing can hurt them in any way. Therefore, it is valuable to change this mindset so that Asian youth are more able to set straight on a path that will prevent them from causing themselves financial damage.
To increase the value of such a young gambling prevention initiative in Singapore, it would be beneficial to have health representatives at local colleges and universities to spread information about gambling. This could be done in conjunction with the school nurse or professors. To do so, a pamphlet could be created that indicate the warning signs of problem gambling in addition to helpful resources that students could use to start trying to fight their gambling addiction if they feel that they have one. Furthermore, resources could be put in place to allow people to help their friends and family members, such as referral to social workers, if needed. Overall, decreasing the incidence of pathological gambling in youth is directly related to the ability for social workers and other health workers to spread information about this disorder. Once people become more aware of pathological gambling, they will be better able to detect the symptoms in themselves and others and seek help before this habit becomes problematic. Furthermore, even if the problem does become problematic, they will be able to help refer the individual to resources that will be able to help them not just reverse their behaviors, but seek supplementary services to help them with their financial needs.
Overall, social workers have a responsibility to help a variety of individuals in need. It is beneficial for them to work to prevent social issues before they become problematic and to provide resources to help individuals recover from detrimental situations. Therefore, it is important to implement a pathological gambling prevention and treatment program for young people because they typically do not understand the harmful impacts that addiction can have. Since young people make up a large portion of the individuals negatively harmed by chronic gambling, it is important to first target this population. Once information is delivered to colleges and universities, it will become more likely for the information to spread to the friends and families of these individuals, which would confer a large benefit for members of the population.
To improve the ability of social workers to help people with these specific needs, it would be helpful for them to continue to become involved in professional development practices and read the existing literature. By doing so, they will be able to make more informed decisions to help members of the population, ensuring that anyone's decision to gamble will be for entertainment purposes, not simply the result of an addiction. Over time, it is likely that building awareness of pathological gambling will contribute to the cessation of addictive gambling. When people engage in this behavior, it becomes detrimental for the community due to an increased criminal activity. Thus, social workers protect not just the individuals engaging in this negative behavior, they are also helping prevent crime in the community. Doing so will create a more sustainability safe neighborhood and improve the quality of life for all people living within it.
References
Clark, L. (2010). Decision-Making during Gambling: An Integration of Cognitive and Psychobiological Approaches. The Royal Society Publishing, 365(1538): 319-330.
Jayan, R. (2014). Gambling in Young People. Addictive Disorders and Their Treatment, 13(2).
Liu, L., Tao, T., Hao, W. (2013). Gambling Problems in Young People: Experience from the Asian Region. Co-psychiatry, 26(4).
Montel, S., Ducroz, E., Davidson, C. (2013). Impulsivity and Internet Gambling: What is the Link? A Preliminary Study. Addictive Disorders and Their Treatment, 0(0).
Potenza, M.N. (2008). The neurobiology of pathological gambling and drug addiction: an overview and new findings. Philosophical Transactions of the Royal Society, 363: 3181-3189.
Stuck with your Research Paper?
Get in touch with one of our experts for instant help!
Messenger
Live chat
Time is precious
don't waste it!
Get instant essay
writing help!
Plagiarism-free
guarantee
Privacy
guarantee
Secure
checkout
Money back
guarantee
Get a Free E-Book ($50 in value)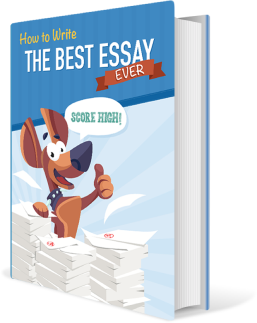 How To Write The Best Essay Ever!