Queen "Bloody" Mary, Essay Example
Pages: 4
Words: 1212
Essay
This Essay was written by one of our professional writers.

You are free to use it as an inspiration or a source for your own work.
Though the era of Queen Mary of England has passed hundreds of years ago, her personality, goals, and motivations still remain uncovered and disguised under the darkness of time. Various historians and scientists argue that she used to be a brutal murderer, a restless persecutor of her own nation, who was driven by the feelings of revenge and anger. Others state that she had a miserable life, which was solely motivated by the love to her people and the loyalty to her faith. In this paper, I will do my best to identify the key points of Queen Mary's life, show that she was not simply a vicious murderer, and try to verify if Mary's reign was beneficial for her country in general.
Mary Tudor was born in 1516 and was the only living child of Henry VIII of England and Catherine of Aragon, his first wife. Mary was an attractive, intelligent child, who was well educated in science, music, languages, and philosophy. In essence, she was taught the skills that noble women of the epoch were expected to possess. As Princess of Wales, she had her own courtyard, where she was actually brought up by Margaret Pole. Her childhood was much ruined by the inability of her mother, Catherine of Aragon, to give birth to a male heir. After a number of miscarriages, three children that were born dead, and two infants who died in early childhood, Catherine went through menopause, and Henry realized that she would never be able to provide him with a successor he was so desperately in need of. Consequently, Mary's father fell in love with of one of her ladies-in-waiting, Anne Boleyn, and desired to have his marriage to Catherine canceled, in order to tie the knot with Anne, who he anticipated to give birth to a boy. "Mary Tudor, like her mother, had to endure the humiliation of their 6 year romance" (Biography of Bloody Mary Tudor). In order to have a legitimate heir from Anne Boleyn, King Henry influenced the Parliament to pass certain laws, including the Act of Succession, which allowed him to declare his marriage to Catherine of Aragon illegitimate and strip Mary off her title.
Mary was then moved to Hatfield, where she was watched by her female relatives who were, in fact, spying on her. Anne's goal was to persecute Mary and distance the King Henry from her. Her intention to force a wedge between Henry and Mary was undeniably her insight that her daughter's right to the throne would remain unstable if Mary was present as a possible claimant. Just like her mother, Catherine of Aragorn, Mary refused to acknowledge that Catherine's marriage to Henry had been unlawful, that Anne Boleyn's marriage to him was legitimate, that Mary was an illegal heir to the throne, and that Elizabeth was the only true successor to the throne. Moreover, they refused to deny papal superiority and recognize Henry as the head of the Church. Mary showed herself as being extremely brave and sincerely religious. These persecutions had a great impact on Mary's health and led to a series of gastrointestinal illnesses, definitely caused by the terrible stress, anxiety, and fear she had to suffer. Mary would not be brought together with her father until his third marriage. Lastly, following advice of her cousin, Mary did sign a letter of obedience that complied with all of the terms mentioned in the Act of Succession. Only then would her merciless father, King Henry, accept her at court.
Mary did not ascend to the throne till 1553. Her major interest as queen was to restore England to Roman Catholicism as prior to Henry's Act of Succession. Nonetheless, Mary lacked the personal characteristics that might have allowed her to accomplish a thoughtful, graceful restoration of the Catholic faithfulness. Additionally, as the first woman to govern England in her own right, she had to cope with the difficulty of women generally considered to be unfit for the role of a supreme ruler.
Nevertheless, as soon as Mary 1st of England felt the immense power in her hands, she immediately started to act. With the assistance of Parliament, Mary annulled the betrayal acts passed by her father, King Henry VIII. Cardinal Pole got back from his exile in Rome to support the queen in undoing the regulations passed by Henry's Parliament that had scattered the monasteries and handed over their land and treasures to the king. Moreover, the so called 'Restoration Parliament' was persuaded to re-establish the rights and the power of the Pope over the English Church. Mary's first grave mistake was tying a knot with Philip of Spain." Mary's marriage to the militant Catholic Philip was again designed to enforce Roman Catholicism on the realm" (Mary I). Nevertheless, both the English people and the politicians of the time were not willing to be a junior associate in another Spanish coalition. Spain's outlying empire was practically unmanageable. It consumed wealth and armies, for Spain was constantly defending its possessions on extensively separated borders. A coalition with Spain was destined to prove costly to England, and there was little benefit to be acquired from it. In fact, the marriage provoked open aggression and mutiny among her subjects.
Obvious confrontation to Mary's Acts of Restoration ultimately directed her anger against Protestant priests and theologians." Mary had always rejected and resented the break with Rome that her father had instituted and his subsequent establishment of the Anglican Church that had flowed from her half-brother's Protestantism, and now she tried to turn England back to Roman Catholicism" (Queen 'Bloody' Mary). Several leading English Protestant bishops were tormented and burned at the stake as heretics. According to some historians, over three hundred Protestants died during persecutions commenced by Mary, and another eight hundred escaped to Germany and the neighboring countries. "Among them was the Archbishop of Canterbury, Thomas Cranmer" (Lindbuchler) .The massacre of rebels and Protestant during Mary's reign gained her the abhorrence of her English, who nicknamed her 'Bloody Mary'. The War with France that broke out in 1557 did not bring anything positive to England either. In fact, England lost Calais, which was its last possession in France.
Queen Mary I of England, 'Bloody Mary', died in 1558 at the age of forty-two. Lonely and useless, detested by her spouse, and despised by her own people did she finish her miserable life. Her path to the thrown was long and dirty, and can hardly be identified as being a God's appointment.  However, she was probably the only person who had enough strength and zeal to perform crucial changes in the religious life of the people. It is true that she overestimated her power when murdering so many people of high rank, which resulted into the collapse of her life. Nonetheless, she has done everything possible to pursue her honorable goals and has finally brought peace to England.
Works Cited
Queen "Bloody" Mary. 2 March 2003. 23 Feb. 2009. < C:\Users\John's Laptop\AppData\Local\Temp\Queen "Bloody" Mary-1.mht>
Erickson, Carolly. Bloody Mary. St. Martin's Press, 1998
Mary I. 5 Nov. 2005. 23 Feb. 2009. < http://www.britannia.com/history/monarchs/mon44.html>
Biography of Bloody Mary Tudor. 17 Jun. 2003. 23 Feb. 2009. < http://www.the-tudors.org.uk/biography-bloody-mary-tudor.htm>
Lindbuchler, Ryan. Queen "Bloody" Mary I Tudor of England. 16 Nov. 1998. 23 Feb. 2009. < http://departments.kings.edu/womens_history/marytudor.html>
Porter, Linda. The First Queen of England. St. Martin's Press, 2008
Time is precious
don't waste it!
Get instant essay
writing help!
Plagiarism-free
guarantee
Privacy
guarantee
Secure
checkout
Money back
guarantee
Get a Free E-Book ($50 in value)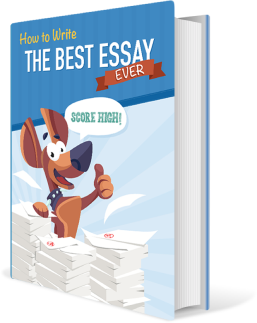 How To Write The Best Essay Ever!