Performance Control at Happy Chips, Case Study Example
This Case Study was written by one of our professional writers.

You are free to use it as an inspiration or a source for your own work.
Happy Chips is a manufacturing and distributing company facing a dilemma in the market. The case study describes a profitable and large organization with a good profit margin, relatively low delivery and distribution cost. The customer segment basis analysis, however, is not concluded, that means that the supply chain management is unable to create strategies for reducing cost of distribution and targeting highly valued companies. The below review of the supply chain management system is seeking answers to the question: how can the company increase its market share without reducing the profitability of the organization in general. Further, it is analyzing the different market segments served by the company and the ways of improving supply chain management, customer service and market share.
Why, Who, What, Where, When and How
There is a need for reviewing the business structure and segments in the future and start measuring profitability as well as performance overall within Happy Chips. According to Davila, et al. (2010, p. 6.), innovative performance measurement is essential in the 21st Century. It does not only assist the management in making decisions about business segments and innovation, but also guarantees that shareholders will get the highest possible return for investment. The management needs to look at methods of increasing market share, without compromising on quality of service and costs. Comparing the costs of distribution and tracking of sales figures within the three different business segments: grocery, drug and mass market, it is evident that the grocery segment accounts for 50 percent of the revenue, while it does have a relatively low distribution, storage and information cost. While information is available on how the retail prices per unit are developed in each segment and the prices of grocery trade are higher than mass market ones, a complete profitability analysis needs to be developed in order to determine which segment was the most sustainable.
The Benefits of Segment Profitability Analysis
Once the company has concluded the segment profitability analysis, there are several improvement areas that can be determined and tackled. First of all: storage of mass merchandise was expensive, while information cost generally accounted for a great proportion of operation costs. This problem could have been solved by implementing a new system that automatically handles orders, deliveries and applies a first-in-first-out principle in supply chain management. (FIFO) (Ross, 2004, p. 278.) Therefore, the company should look at segment performance instead of operations performance.
Consideration of Change
Innovation influences performance, according to Ferrari and La Rocca (2010, p. 119) and can be both technology and market-driven. In the current case, when Buy4Less proposed the changes requiring an investment and innovation the change was driven by the market. If Happy Chips did not comply with the requirements (depending on the competition and their prices), they could easily lose their most important customer. Therefore, considering the profitability of market segments and the already high delivery costs, as well as information costs, it was not straightforward that the company should agree with the requirement. Negotiation in this case is certainly recommended and essential regarding costs, deliveries and systems. By implementing a new ordering system and applying it to the rest of the market segments, the company might also be able to increase its revenue and market share in other markets.
Business Segment Review
The mass potato business segment is the least profitable for Happy Chips Inc. However, the revenue lost by losing Buy4Less would be significant. Therefore, the company needs to find ways of increasing the market's profitability. For example, when introducing the FIFO system, the storage and distribution cost per SKU could be lowered. Further, in the future, the firm would be able to offer the same self-service ordering and stock calling system for drug and grocery customers created for the request of Buy4Less, and this would give the company a competitive advantage on highly profitable market segments in the future.
Prices of Mass Merchandise – The Dilemma
The company needs to conclude a market analysis as well as a profitability analysis for the mass merchandise market. As Buy4Less is the only such customer of the supplier, it is time to review the market prices offered by other companies like Happy Chips, as well as any competitive advantages (either price or service) that the organization can offer. After this analysis, the company would decide whether the implementation of changes would
increase the profitability of the market segment long term
increase the company's competitiveness on the mass customer market.
Other Factors to Consider
While the investment required by Buy4Less would be high, it would also provide solutions for some of the most important problems: stock-outs and poor customer service. Overhead cost could be reduced long term, however, there is a need for conducting a return on investment analysis before proceeding. (ROI) If the costs of administration can be reduced enough to provide the company with a ROI of at least 25 percent, it would be a feasible investment that could benefit the company and stakeholders alike.
References
Bowersocks, D., Closs, D., Cooper, B. (2002) Supply Chain Logistics Management. Case 11. p. 639-641. McGraw Hill.
Davila, A., Epstein, M., Manzoni, J. (2010) Performance Measurement and Management Control: Innovative Concepts and Practices. Emerald Group Publishing.
Ferrari, M., La Rocca, L. (2010) Innovation and Performance: Some Evidence from Italian Firms. In: Davila, A., Epstein, M., Manzoni, J. eds. Performance Measurement and Management Control: Innovative Concepts and Practices. Emerald Group Publishing.
Ross, D. (2004) Distribution: Planning and Control: Managing in the Era of Supply Chain Management. p. 278-281.
Stuck with your Case Study?
Get in touch with one of our experts for instant help!
Messenger
Live chat
Time is precious
don't waste it!
Get instant essay
writing help!
Plagiarism-free
guarantee
Privacy
guarantee
Secure
checkout
Money back
guarantee
Get a Free E-Book ($50 in value)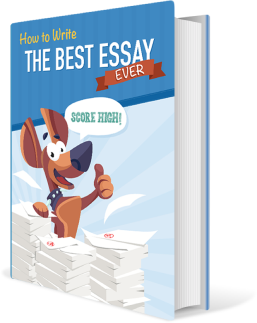 How To Write The Best Essay Ever!