PhD Life: A Blog About the PhD Student Experience, Essay Example
Pages: 3
Words: 861
Essay
This Essay was written by one of our professional writers.

You are free to use it as an inspiration or a source for your own work.
Completing a PhD would aid me greatly in my professional life, as I plan to conduct research in a firm. In order to achieve this career, it is necessary for me to develop my critical thinking skills throughout the program in a manner that will allow me to work efficiently both now and in the future. Ultimately, the time management skills I will learn as a PhD student will apply to my work life as well, since completing tasks in quickly and effectively will still be a relevant endeavor. The main benefit of the PhD is that it demonstrates to candidates the skills that will make them successful in the workforce, so it is necessary to apply all aspects of what is learned here to one's career path.
Just as it is important to budget time for activities during the completion of a PhD program, it is also important to budget time for activities during one's career. While it is difficult to plan too far ahead without being fully aware of what these work responsibilities will entail, it is possible to create a broad schedule that can later be adjusted. Many of these activities that will need to be performed in the professional world also require consideration while enrolled in a PhD program. Most importantly, this includes time reading and understanding primary journal articles in order to facilitate expertise in a given field (Azhar, 2011).
In my professional life, I will therefore continue to budget time into my daily schedule to ensure that I will have time to read peer-reviewed journal articles for at least one hour a day. It is important for PhD candidates to remember that their education is not complete once their PhD has been completed. As such, it is necessary to keep up with new trends and gain new understandings. As a PhD student, this is essential so that the candidate can develop an enhanced understanding of his or her field. In the professional world however, this is needed so that the former PhD student can become an expert in his or her own section of the field. This development is not possible without continuing to read the literature and meeting with colleagues to discuss it.
It is also necessary to consider that the personal life of an individual may change between their years in the PhD program and professional career. For some, this will mean moving to a new location, for others, this can mean gaining a family or additional family members and therefore additional responsibilities. As such, it becomes important to incorporate this into time management goals, even though it is difficult to be certain what the future will hold. Therefore, while many PhD students work to ensure that time is set aside for family, it is important to consider that the amount of time necessary will vary based on marital status, number of children, age of children, etc. At this point, time management also includes dividing responsibilities between adult family members. While it is not possible to be certain when or how these responsibilities will be gained, it is necessary for the professional to have a plan in place to handle them as they occur so that it does not take a toll on their work.
It is also important to consider that once I am in the professional world, it will be important for me to keep up with my colleagues so that I can continue to learn about cutting edge research. As a PhD student, I am constantly informed of and invited to conferences in my field because these aptly serve as learning opportunities and are important parts of my training (Popick, 2013). However, as a professional, I recognize that I will need to seek out many of these opportunities for myself and ensure that I am able to set time aside to travel and attend these meetings if necessary. While I am not certain what the future will hold, it seems reasonable that I will be able to dedicate time for these conferences once at least every six months. It would be a waste of time to do so more frequently due to an understanding of the rate at which new work is presented. On the other hand, failing to visit these meetings at least periodically would result in a decrease in work productivity due to a lack of knowledge of the evolution of the field.
In conclusion, there are many overlapping requirements for PhD students and individuals in the professional world. For both categories of individuals, time is not limitless and it is therefore necessary to make the most of what is available. This still requires finding an adequate balance between personal and work life. In the professional world however, there is a shift from completing assignments to mastering the concepts learned and continuing to develop these skills through meeting with colleagues. Ultimately, the successful professional is the individual that finds time to complete required work, but still finds time for additional activities that he or she enjoys.
References
Azhar F. (2011). PhD Life: a blog about the PhD student experience. Retrieved from http://blogs.warwick.ac.uk/researchexchange/entry/reading_research_papers/
Popick J. (2013). 4 Reasons Your Employees Should Attend Conferences. Inc. Retrieved from http://www.inc.com/janine-popick/4-reasons-your-employees-should-attend-conferences.html
Time is precious
don't waste it!
Get instant essay
writing help!
Plagiarism-free
guarantee
Privacy
guarantee
Secure
checkout
Money back
guarantee
Get a Free E-Book ($50 in value)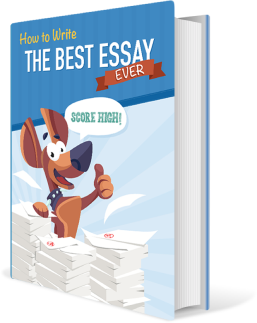 How To Write The Best Essay Ever!