Seven Principles for Good Practice in Undergraduate Education, Essay Example
Pages: 4
Words: 1099
Essay
This Essay was written by one of our professional writers.

You are free to use it as an inspiration or a source for your own work.
To produce meaningful work that will contribute to my PhD project development, it will be necessary to determine an effective way to budget my time in my weekly schedule. My involvement in this program requires that I create a balance between my classes and project so that I can achieve both, while ensuring that I have enough time to meet my daily needs. Therefore, it is essential for me to determine first how much time is adequate to invest in each class, while considering the time I will need to read required materials, complete assignments, and study. Second, I will need to determine how much time I will need to do independent research and read journal articles that are relevant to my project. My success in this program depends upon the degree to which I am able to gain knowledge in my field of choice, and it is necessary to utilize the knowledge I've acquired in classes to serve as a basis for understanding peer-reviewed research.
Many undergraduate advisors recommend that students study for three hours for every one hour of class they attend. Therefore, one would expect that this requirement will become more rigorous in a PhD program. As a consequence, I will put four hours of time aside for each of my classes for every hour that I am in class. This will require me to put at least 20 hours aside per week for studying and completing assignments. Furthermore, it is important for me to consider that I will spend at least 10 hours per week in class. Therefore, I will need to budget my schedule for a total of 30 hours of class related activity. I will ensure that I study and complete assignments during the week so that I tackle these endeavors when the ideas presented to me are fresh in my mind.
Next, I need to determine how much time it would be reasonable for me to spend conducting research for my project at each day. According to many research studies, individuals that read information within a given field for at least an hour a day over a period of seven years will become specialists in their field. Therefore, I should read these articles for a minimum of one hour a day, with the hope that doing so will contribute to the understanding of the field I need to complete my project. However, I will strive to do so for at least two hours, in order to achieve a more complete knowledge of the field more quickly. Since I will be spending between 37 and 44 hours a week on class and project related activities, it is important for me to determine how I can maximize productivity during these hours so I will not need to spend more than the designated time on these activities.
In order to ensure that I am able to stick to my designated study schedule, it will be necessary for me to factor time in for other activities, such as sleeping and eating. This will ensure that I gain the proper nutrition and health that will support me during my studies. Furthermore, I intend to budget in at least 4 hours of physical activity per week in order to support my health goals. It is important to prevent becoming sick, as this can set back progress related to school work that will be difficult to compensate for. Likewise, it would be beneficial to set the due dates for assignments relatively early to allow for such emergencies should they arise. Even if an assignment is due at a time in which I am sick, I should have already completed it and therefore be able to submit it.
Many psychologists also claim that it is beneficial to budget recreational time into a schedule to enhance the mental health of those with a busy lifestyle (Fiore, 2006). Therefore, I will allow myself 30 minutes of television time each day, with several hours of additional recreational time during the weekend. I will leave a block of four hours open on Saturday and an additional four hours on Sunday, which can be filled with either recreational activities or school work depending upon my particular needs for the week. While it is important to plan ahead, it is also helpful to remain somewhat flexible to account for unforeseeable events (Morgenstern, 2004).
Although a majority of time management theories have been developed in order to aid undergraduates in their endeavor to adjust to a college lifestyle, these theories can be practically extended to time management practices for individuals in graduate programs. Most of these tips and techniques are based upon the knowledge that an individual who budgets his or her time appropriately is less likely to become stressed, and as a consequence, become more confident about performance in a manner that contributes to success. It could therefore be said that one of the major contributors to academic failure is stress, as it counters the motivation of an individual. In order to be an effective student, it is thus necessary to avoid stress and remain motivated.An ideal way for a student at any level to remain motivated is to recognize that he or she is not the only individual that is required to learn the material and engage in this experience. While study is more individualized for individuals in PhD programs, the same feeling of necessity is shared by all members of a cohort. In addition, there are many course requirement overlaps initially. It is therefore helpful for these individuals to develop a sense of community, meeting regularly to discuss and aid each other with relevant problems (Chickering et al., 1987). These activities could range from forming a study group to sharing meal time, as studying for classes and eating are both activities that are necessary for everyone, and would therefore not impinge upon anyone's schedule.
Last, it would be helpful for members of the PhD cohort to work together to critique one another's weekly schedules. They may find that useful techniques were developed by classmates that are applicable to their lifestyles. In a sense, the PhD experience has the ability to be a collaboration rather than an individual program if the individuals within it make it that way.
References
Chickering AW, Gamson ZF. (1987). Seven Principles for Good Practice in Undergraduate Education. AAHE Bulletin. Retrieved from http://eric.ed.gov/?id=ED282491
Fiore NA. (2006). The Now Habit: A Strategic Program for Overcoming Procrastination and Enjoying Guilt- Free Play. New York: Penguin Group.
Morgenstern J. (2004). Time Management from the Inside Out: The Foolproof System for Taking Control of Your Schedule—and Your Life (2nd ed.). New York: Henry Holt/Owl Books.
Time is precious
don't waste it!
Get instant essay
writing help!
Plagiarism-free
guarantee
Privacy
guarantee
Secure
checkout
Money back
guarantee
Get a Free E-Book ($50 in value)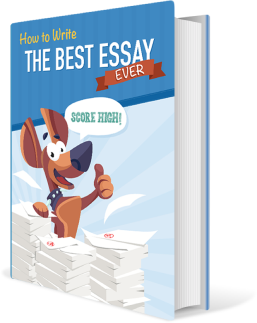 How To Write The Best Essay Ever!